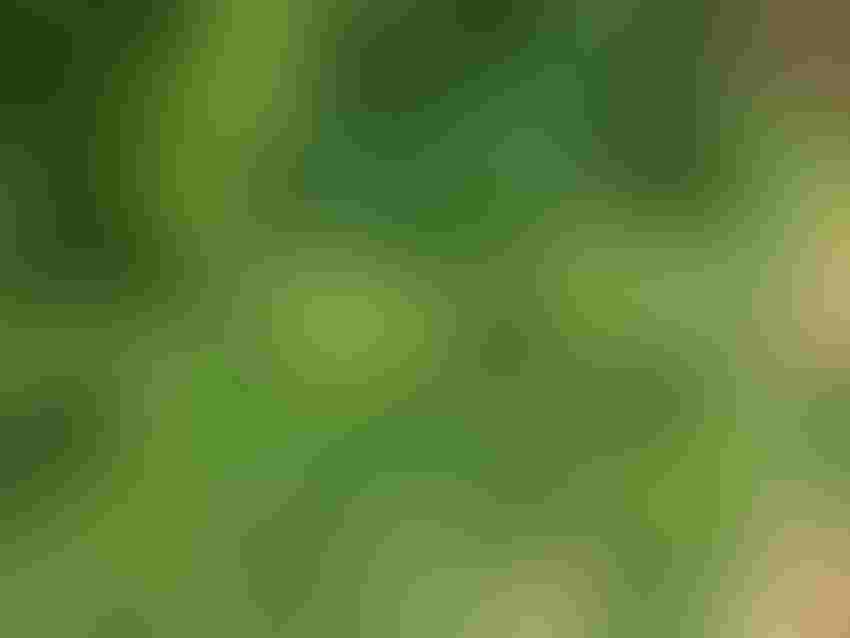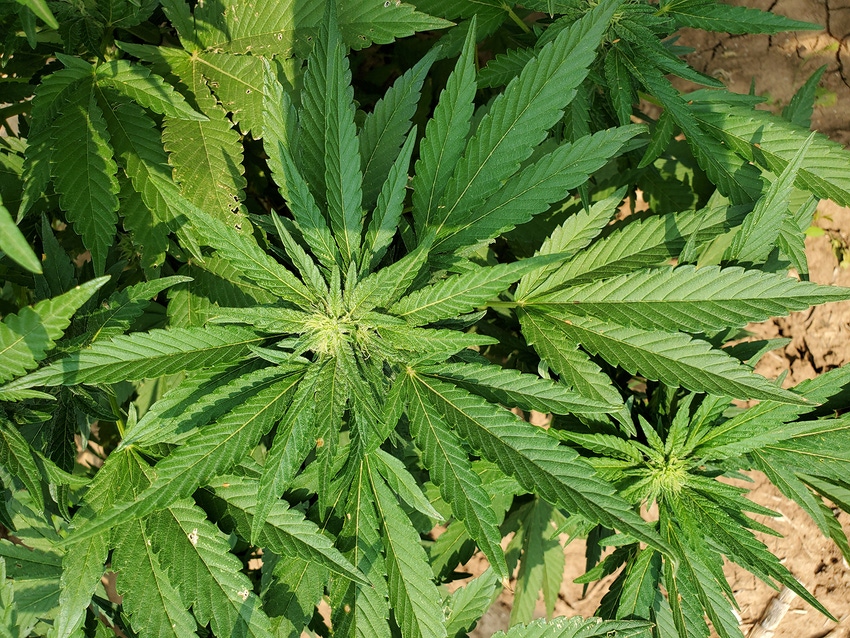 Market prices for hemp dropped dramatically in 2019 because of market oversaturation, and the industry is expecting pricing to stay relatively where it is for 2020.
Shelley E. Huguley
Long term, the U.S. hemp industry offers significant opportunities for farmers and others involved in producing, processing, and marketing the many products derived from the once-banned plant. 
In the meantime, the fledgling U.S. hemp industry struggles with taking wing. 
"Long term, hemp has a great future," said Erica Stark, executive director of Washington, D.C.-based National Hemp Association. 
Merchandise derived from hemp include CBD products but also items made from hemp fiber and grain. 
Versatile crop
"Hemp is a versatile plant," Stark explained. "The grain seed is high in protein and is very nutritious and digestible. Hemp flour is great for baking. Hemp seed, with a 30% oil content, can be pressed for oil and used in soaps, lotions and shampoos. Hemp oil nourishes the skin. Hemp seed can also be used as to create cooking oil. 
"Hemp seed oil also is used as an industrial lubricant. Seedcake from pressing is used as animal feed."  
Success in the short term, Stark said, "remains to be seen. Market prices dropped dramatically in 2019 because of oversaturation. We have no hard numbers yet for the 2020 harvest, but we expect pricing to stay relatively where it is. That could change when we get data and know the amount harvested this year. If production is up, we could see prices go down more. If less is grown, prices could rise. We expect the market to remain about the same." 
University of Tennessee Institute of Agriculture Extension economist Aaron Smith agreed the industry faces challenges. 
Market issues
"Markets are still challenging and difficult to secure," he said. "Quality and a terminal market are imperative to obtain before growing hemp. " 
He says market integration seems to be emerging "in some form," but not the vertical integration of the poultry industry. "Hemp is not a homogenous product; differences in variety, quality, characteristics, and cannabinoid levels all matter." 
The industry is growing, according to Smith. In 2020, 47 states were growing hemp, compared to 34 in 2019. Total licensed hemp acreage in 2020 was about 465,000 acres, down 9% from 2019. "Licensed does not equal planted, however." 
He said the Farm Service Agency certified 67,887 acres planted and failed nationwide."  
He estimates 2020 planted acreage at close to 200,000. "Still, the USDA is all over the map in terms of what's going on. We do not see a lot of regulatory movement in providing guidance to growers and processors." 
He says questions of whether growers and processors are in compliance with three separate government agencies, USDA, FDA, and DEA, are not fully addressed. "All three agencies have different policies that potentially affect the hemp supply chain.  Still, a lot of uncertainty exists, especially in processing. We need more clarity. And all this should have been clarified." 
Covid concerns
Smith said agencies have been overwhelmed in 2020 with the COVID-19 response as well as reacting to wildfires, floods, hurricanes and other disasters.  
"COVID-19 has affected hemp at the retail level, too. COVID-19 has affected marketing channels. Access to labor, procuring inputs and logistics have affected production."  
Smith says government assistance, including CFAP 2 payments of $15 per planted acre, have helped farmers survive. "The Paycheck Protection Program (PPP) participation has mitigated some of the adverse effect." 
Abundance of caution
Smith advised caution for anyone considering growing hemp for the first time or expanding an existing operation. 
"Do not grow hemp unless you have identified a market and have secured a reasonable assurance of a price," he said. "Tremendous risks remain for growers." 
Stark agreed.  
"For a new grower, start small, plant no more than an acre or two. Make certain you understand the rules and regulations, stay compliant, get experience, and then learn how to grow it. Find a market beforehand, especially if you intend to plant a large acreage. Finally, don't plant more the first year than you're willing to lose." 
Smith said quality is paramount in hemp production. "Know what the processor wants before you start planting. In 2019, we had real issues with claims about genetics not living up to expectations. Some of that is still out there but not to the previous extent." 
Smith said finding a reliable processor remains important but might prove difficult. "A fair number of processors have exited the industry." 
Contract is critical
He strongly encourages producers to secure a contract before planting hemp. "Also, have a reasonable expectation that a price has been secured. A contract is not perfect. If you sign on with a processor and that processor runs into financial trouble, the contract is probably no protection. 
"I have seen contracts that were poorly defined and offered no protection for the producer. Look for a quality contract and obtain legal advice so you fully understand the risks, something to provide reasonable assurance that your crop will be marketable. The alternative, throwing seed in the ground and hoping to have a market, is too risky." 
No qualms with production
Smith said producers have done an impressive job learning to grow hemp. "They are well accomplished with such a new industry. Many producers have been able to grow a crop with limited research on how to do it. That's a positive.  
"I have few reservations that we can't grow hemp for various purposes effectively. The question is can we access the terminal markets. Marketing is where producers need to spend their time.  
"Hemp is not like soybeans. Processors want specific attributes for the crop. If they don't get that, producers have no market." He recommends growers perform as much market research as possible. "Without that research, do not put seed in the ground." 
New rules
The hemp industry also awaits updates on rules and regulations approved in the last farm program. 
Stark says USDA offered a rules and regulations comment period that closed Oct. 8. "We are waiting to see what changes will be made to the interim final rule before it becomes final." 
She said the final rule could be delayed until 2021, after data from 2020 comes in. "That's what we are hoping for."  
She said the 2014 pilot program has been extended to September 2021.   
"Rules and regs differ state by state." 
One regulation Stark said NHA hopes to see tweaked is the time between final field testing and harvest, currently set at 30 days but proposed to shorten to 15. "We will try to get that interval pushed to 30 business days or 30 days.  A lot of logistics occur during a 15-day window, including lab testing and weather issues." 
Currently, the regulation would mean a 15-day limit from the time the sample is taken until harvest. "That's a very narrow window, too short to be practical." 
She said weather and lab testing could easily push harvest beyond that 15-day interval. 
"Currently, we are waiting to see what USDA will do and if they will improve the program."   
She cautions would-be producers to make certain they are licensed. "All growers must have a permit from their state or from USDA. Regulations currently differ from state to state.  
"I worry about people coming in who have not grown hemp before," Stark said. "If they start too big, they face significant risks and may lose investments to a variety of factors."  
She reiterated her warning. "Don't plant more than you can afford to lose." 
About the Author(s)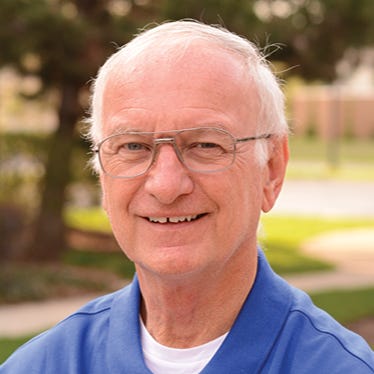 Ron Smith has spent more than 30 years covering Sunbelt agriculture. Ron began his career in agricultural journalism as an Experiment Station and Extension editor at Clemson University, where he earned a Masters Degree in English in 1975. He served as associate editor for Southeast Farm Press from 1978 through 1989. In 1990, Smith helped launch Southern Turf Management Magazine and served as editor. He also helped launch two other regional Turf and Landscape publications and launched and edited Florida Grove and Vegetable Management for the Farm Press Group. Within two years of launch, the turf magazines were well-respected, award-winning publications. Ron has received numerous awards for writing and photography in both agriculture and landscape journalism. He is past president of The Turf and Ornamental Communicators Association and was chosen as the first media representative to the University of Georgia College of Agriculture Advisory Board. He was named Communicator of the Year for the Metropolitan Atlanta Agricultural Communicators Association. Smith also worked in public relations, specializing in media relations for agricultural companies. Ron lives with his wife Pat in Denton, Texas. They have two grown children, Stacey and Nick, and two grandsons, Aaron and Hunter.
Subscribe to receive top agriculture news
Be informed daily with these free e-newsletters
You May Also Like
---