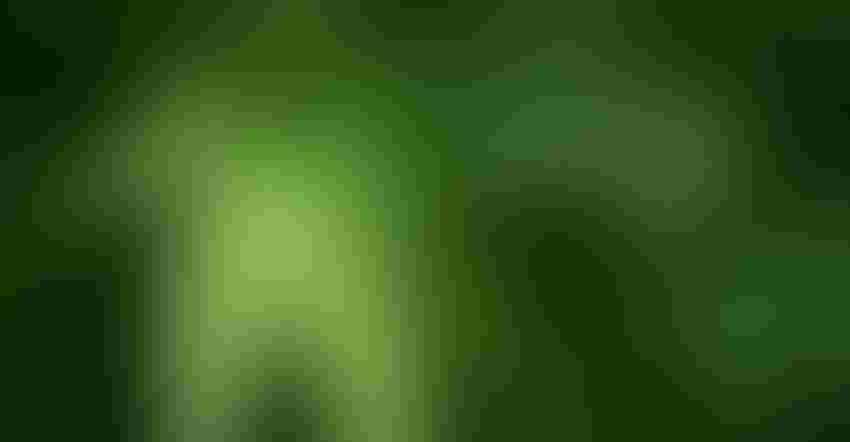 Industrial hemp production proves to be challenging in Texas climate.
Farm Press
As is the case with other seasonal crops, hemp is struggling through a scorching Texas summer.
But weather is only one of several challenges hemp producers face, says Calvin Trostle, professor and Extension agronomist/AgriLife state hemp specialist, Texas A&M Department of Soil and Crop Sciences, Lubbock.
Trostle offered Southwest Farm Press an overview of the 2022 hemp crops.
Approximately how many acres of hemp have Texas growers planted?
Hemp Benchmarks reports all types of hemp in Texas for 2022 at 2,145 acres. That is listed as 'planted' but may include some acres that were not planted.
See, Hemp research focuses on adaptability
Where are the highest concentrations of hemp acreage?
There is some concentration (about 40% of total acres) in the Lubbock region due to Delta Ag Partners, Slaton, Texas.  That hemp is dual purpose, all mechanical farming, which has reduced per-acre costs about 70% versus a traditional hand-oriented operation.
Is acreage rising, falling, stable?
The number of licensed hemp growers has fallen dramatically.  Those who thought they would get into hemp have found little opportunity to do so as the market for CBD has collapsed. One major national publication suggests that as few at 5,000 acres nationally could satisfy the demand for extractable CBD. 
Some CBD production is being converted to narcotic delta-8 THC, which was not addressed (banned) in the 2018 farm law. Some states have banned it, others no action, and where marijuana is now legal (about 18 states) there likely will be no move against delta-8 THC.
Texas hemp acreage is mostly unchanged, but there is a higher proportion now for fiber. Other areas of Texas that have 100 or more acres include Dumas, Thrall (near Denton), and the Lower Rio Grande Valley.  
What is the current crop outlook? Drought effects?
 Drought is reducing performance as with any other crop.  Due to the potential value, farmers will fight more to hang on to hemp if they can. 
We do not have a clear picture yet of hemp performance for fiber in Texas, but we are learning that early planting dates to avoid the heat at germination is important — possibly even fall/winter in the Lower Rio Grande Valley — if the variety is not photoperiod sensitive (most are).  I have replanted two trials twice at Lubbock in an effort to get a stand, but we simply do not get good germination in hot soils. 
CBD varieties have handled the heat in Texas somewhat better than I expected, but climate still has an effect on reducing growth. For CBD hemp varieties and for northerly fiber lines, optimum daytime high temperature for production is 70 to 80 F.  For more southerly adapted varieties, the temperature tolerance is higher.
Is most hemp irrigated?
It depends on the location in Texas, but most is. Even some hemp in Central Texas has access to irrigation. Even small-acreage CBD growers have irrigation available as needed (and it is needed in 2022!). 
It is not possible to tell for sure at what point hemp is viable without irrigation, but I was hopeful that dryland hemp for fiber might be viable in the Texas High Plains. At this point, I would say it probably is not, even for a normal year, let alone in drought conditions.
Anything new on markets?
The CBD market for a few growers has come back some; if production costs are lower, they might be able to end up in the black. Small-acreage CBD growers and larger acres, too, get around this by vertically integrating, so they capture the value of the product at each stage of processing, marketing, sales. This may mean they have their own private label. 
It amazes me that a grower for CBD still receives only about 1% of the retail value of a CBD product. For cotton, a farmer might get 6% to 9% of the retail value of a pair of blue jeans; a wheat farmer 6% to 8% of the price of a loaf of bread in a grocery store.
About the Author(s)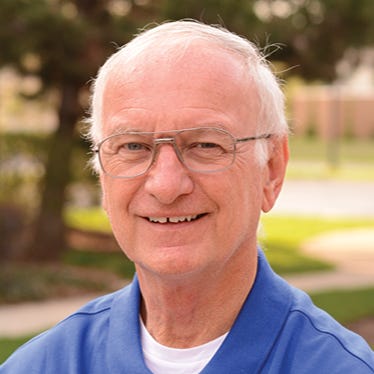 Ron Smith has spent more than 30 years covering Sunbelt agriculture. Ron began his career in agricultural journalism as an Experiment Station and Extension editor at Clemson University, where he earned a Masters Degree in English in 1975. He served as associate editor for Southeast Farm Press from 1978 through 1989. In 1990, Smith helped launch Southern Turf Management Magazine and served as editor. He also helped launch two other regional Turf and Landscape publications and launched and edited Florida Grove and Vegetable Management for the Farm Press Group. Within two years of launch, the turf magazines were well-respected, award-winning publications. Ron has received numerous awards for writing and photography in both agriculture and landscape journalism. He is past president of The Turf and Ornamental Communicators Association and was chosen as the first media representative to the University of Georgia College of Agriculture Advisory Board. He was named Communicator of the Year for the Metropolitan Atlanta Agricultural Communicators Association. Smith also worked in public relations, specializing in media relations for agricultural companies. Ron lives with his wife Pat in Denton, Texas. They have two grown children, Stacey and Nick, and two grandsons, Aaron and Hunter.
Subscribe to receive top agriculture news
Be informed daily with these free e-newsletters
You May Also Like
---