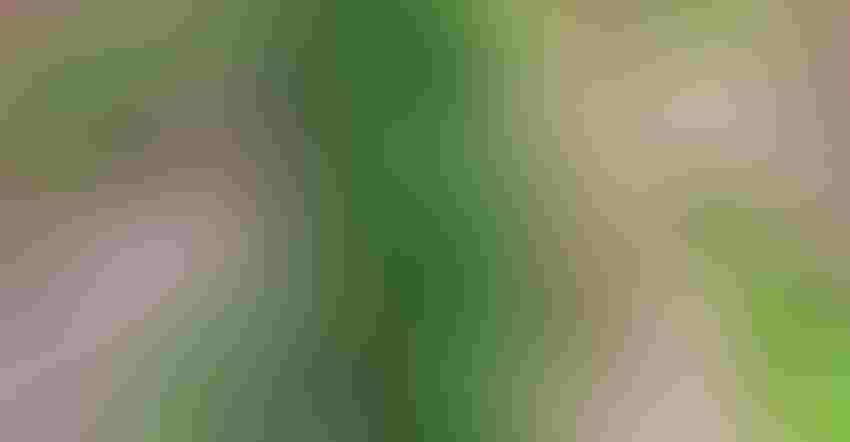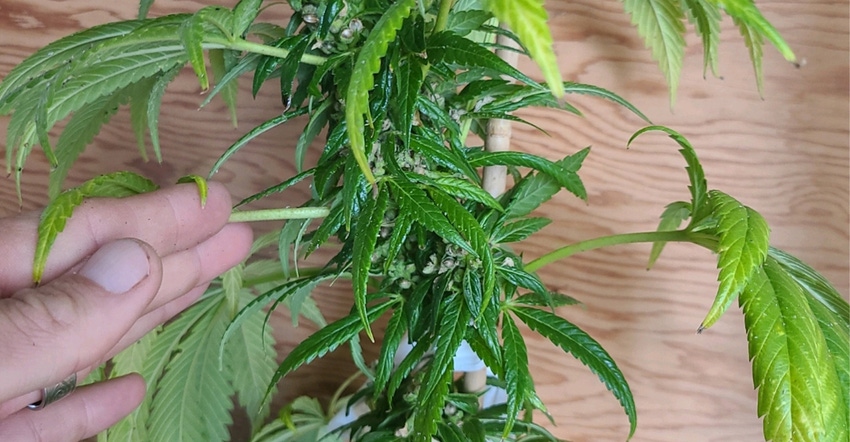 Stay-Green hemp: Breeding efforts include developing a Stay-Green, drought-tolerant hemp and improving seed production in drought.
Russell Jessup, Texas A&M AgriLife
Texas A&M AgriLife plant breeder Russell Jessup is developing hemp varieties adaptable to Texas growing conditions and that fit market demands.
"We have some promising materials for heat and drought tolerance," says Jessup, Texas A&M associate professor of perennial grass and industrial hemp breeding, College Station.
Jessup says breeding efforts include developing a Stay-Green, drought-tolerant hemp and improving seed production in drought.
"We've been at it for two years," Jessup says, "looking for things adapted to the U.S. and especially to Texas." He says many cultivars from Europe, Canada, and the Northwest U.S. have not worked. "Varieties from China and Australia have also not been very successful here."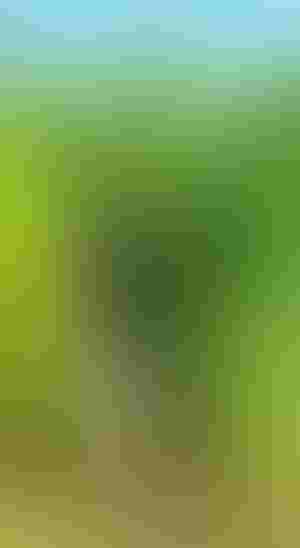 David Painter, undergraduate student worker with Fiber/grain hemp plot.  Fiber/grain varieties offer options for potential growers. (Photo, Russell Jessup)
Heat and drought tolerance, he says, is a crucial goal.
Uniformity
"We're also looking for true genetic uniformity. We see uniformity in other crops like cotton and corn. With hemp, we see a lot of variation. Hemp has no inbred lines, so nothing is 100% uniform. We are working on strategies and tools to improve uniformity."
See, Heat, drought taking toll on hemp
Jessup says highly uniform seeded hemp cultivars do not exist. "But they [would] offer immense value towards both hybrid vigor (heterosis) enabled yield gains as well as intellectual property (plant variety patents) capture.
"Developing inbred hemp via accelerated selfing cycles (in both monoecious and dioecious populations) will facilitate novel hemp hybrid systems."
Advantages include:
Fee for service contract development of S5 inbred lines.

 18 to 20-month turnaround.

Collaborative research to develop novel hemp.
Looking at fiber
Jessup says most hemp research funding has been targeted to field-grown CBD varieties. "We're trying to get funding for fiber and grain production," he says. "Some say we can't get grain if we let fiber go to maturity, but traditional breeding, as well as transgenic strategies, have dramatically altered lignin in other crops. We're looking at harvesting the top for grain and the bottom for fiber."
Jessup says interest in fiber-type hemp has been expanding rapidly. A sticking point is regulatory pressures due to potential THC content. "In order to avert this risk, it is necessary to produce a hemp line completely free of cannabinoids," Jessup says.
"We propose to remove a gene upstream in the cannabinoid pathway that severs cannabinoid production. This gene is essential to cannabinoid production but has no other functions in the plant. This gene can be removed efficiently using traditional breeding of naturally occurring variants, directed mutagenesis, or novel approaches in conjunction with the CRISPR/CAS9 gene editing system.
Making progress
Jessup says pest management is another concern. "We know we have some insect pest issues, but with small plots, no one has a good idea of which pests will be problems. Some of the same pests in other crops likely will threaten hemp. A student researcher is currently looking at insecticides that will be safe on Cannabis. We're doing some initial work on IPM."
Weed control is another concern. "Nothing is labeled pre- or post-emerge for hemp."
Disease concerns include powdery mildew on CBD hemp. "Botrytis is a concern on flowers and buds. Cotton root rot typically affects about half of the hemp that comes out of Colorado. That's on our radar and we think we have some resistance to it."
Jessup says most hemp seed production comes out of the Dakotas or Canada. "We're trying to grow more viable seed and fibers with different uses, long and short fibers, for paper."
Jessup says once producers identify cost factors, they may identify byproducts that go along with fiber, grain, and CBD.
"We're making progress working on inbred lines for uniformity," Jessup says. "We're in the early stages of advancing generations. We are trying for two years. We hope by the end of next year we will be testing hybrids for 2024.  I think we will have a lot of adoption."
Subscribe to receive top agriculture news
Be informed daily with these free e-newsletters
You May Also Like
---