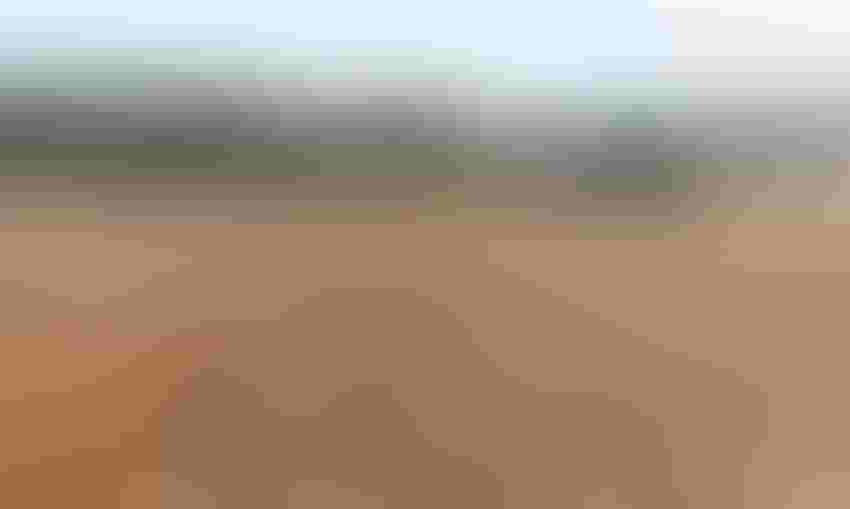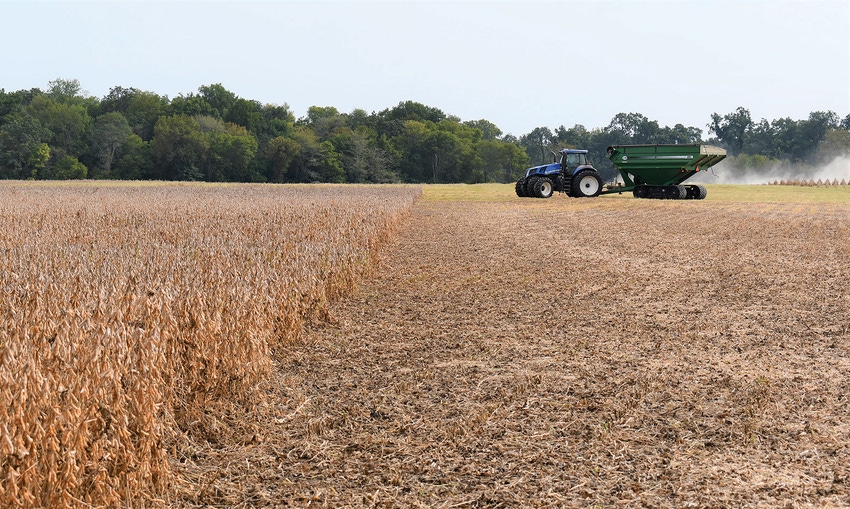 "The harvest season went well overall," Riley Weaver said. "Luckily, we dodged some bad weather we were supposed to get, and it was relatively dry. All in all, it was a typical harvest year."
Alaina Dismukes
Riley Weaver, a soybean and corn farmer in Glen Allen, Miss., says technology has been a big help in streamlining farming for the fourth-generation family farm. Despite the threat of hurricane season in 2020, the soybean crop was harvested timely and had decent yields. 
"I officially joined my father to farm the family farm about two years ago with this being my second season," Weaver said. "My family has been farming since my great granddad. Now, we farm corn and soybeans, as well as a winter cover crop that is a mixture of wheat, cereal rye, and radishes, which, along with chopping corn heads with a high-speed disk, helps us in our soil conservation efforts." 
Technology: Saving time, money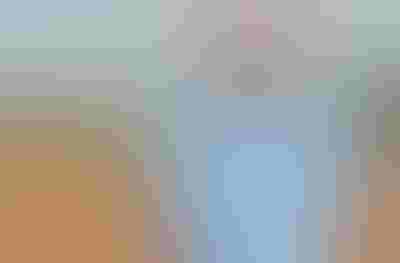 Fourth-generation farmer, Riley Weaver, farms soybean and corn in Glen Allen, Miss., along with his father. Thanks to farming technology, they can save some on seed, fertilizer, and even spray applications. (Alaina Dismukes)
Technology plays an important role in the farm operation. 
"Technology makes a night and day difference, in my opinion," Weaver said. "Variable rate seed and fertilizer application saves us money by being so precise. You don't have to put out so much of each to cover the entire field. Now, we're only putting out what we need, where we need it. It makes all the difference in the world to us. It saves us a significant amount across the board on everything from seed, to fertilizer, and even on spray applications. Anywhere we can save a few dollars goes a long way for us." 
Besides variable rate seed and fertilizer application, GPS tractors and other software advancements have also helped save time and resources. 
"Pipe Planner is a software that has helped us increase our savings on fuel and electricity to run our irrigation wells," he said. "The software takes in all of your irrigation information and helps you manage your watering more efficiently. With volume control and automated well timers, irrigation advancements have come a very long way in the last few years. The main limit to the advancements in farming technology is what you can afford." 
2020 harvest season 
The Weavers rounded up their corn harvest timely and finished soybean harvest by early October. (Alaina Dismukes)
Fortunately, Weaver's farm didn't experience any damage during hurricane season, and he was able to harvest all his crops in a timely manner. 
"The harvest season went well overall," he said. "Luckily, we dodged some bad weather we were supposed to get, and it was relatively dry. All in all, it was a typical harvest year." 
One of the biggest challenges in 2020 was the markets. 
"Corn and soybean prices rebounded a little bit in the fall," Weaver said. "A challenge earlier in the year was the wet planting season. We didn't get off to the best start, and yields could have been a little better, but they also could have been worse all things considered." 
Weaver finished harvesting corn in September and soybeans in October. 
"We managed to miss almost all the adverse weather that was forecasted. Maybe 100 acres got rained on that didn't need any rain, but we were lucky to have mostly good harvest conditions." 
After harvest, fieldwork was completed followed by planting a mixture of cover crops. 
"We planted wheat, cereal rye, and radishes on some of our sandy ground. We mostly plant cover crops as needed depending on what we are planting the next year. If we're doing corn on some sandy ground, we will plant a cover crop, so it will hold a row better." 
Dicamba ruling 
Weaver, like many farmers, was a bit concerned about holding on to an important piece of weed management technology. 
In June 2020, the Ninth Circuit Court of Appeals ruled to vacate registrations of the dicamba products Xtendimax, Engenia, and FeXapan. The result of the ruling raised concerns about herbicide options available to control herbicide-resistant weeds, as well as what the financial effect might be on the family farm. 
"The Ninth Circuit Court's ruling about dicamba threw us a bit of a curveball since we had to have it all used by the specified date under the ruling's orders," Weaver said. "The decision wasn't a shock, but it wasn't fun to deal with. We like to use dicamba to help control pigweeds, which are a problem on our farm as well as morningglories, but we'll manage until they make a final ruling on it. Dicamba is a powerful tool. It does great when we can use it, and when we can't, it shows in the fields. 
"There are very few alternatives to dicamba, but you would be hard-pressed to find something that works as good as it does across all weeds. Pigweeds, in particular, are hard to kill." 
Luckily, in October, the Environmental Protection Agency (EPA) announced the registration for three dicamba pesticides for an additional five years, the 2021-2025 growing season. 
"There are some new label requirements with the registration," Weaver said, "but we are excited that for the foreseeable future we can use Dicamba for the next five years, which will help us out considerably." 
About the Author(s)
Subscribe to receive top agriculture news
Be informed daily with these free e-newsletters
You May Also Like
---