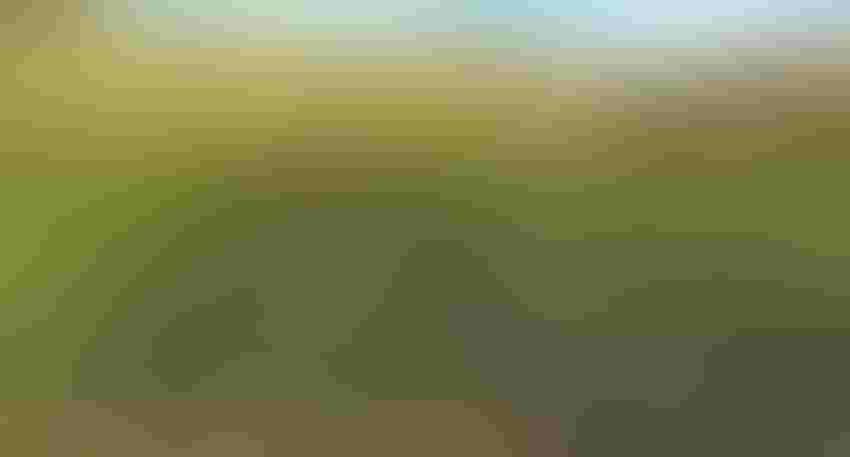 The Southwest Wine Center at Yavapai College is the only program of its kind in Arizona.
Yavapai College/Southwest Wine Center
There's a proverb that reads, "From small beginnings come great things," and the folks at Arizona's Yavapai College have taken that wisdom to heart.
Consequently, the Southwest Wine Center -- the only program of its kind in the Grand Canyon State -- is now entering its second decade supporting an industry that is uniquely Arizona in its hands-on instruction of both grape-growing and the science of wine making.
Although only 13 acres border-to-border, the drip-irrigated system at the foot of Mingus Mountain uses effluent water from the City of Cottonwood to grow its nearly 13,000 vines representing a dozen different varieties ranging from the Italian Negroamaro to the French/Spanish Piquepoul. Water-deficit farming and native ground cover grasses are managed to minimize the need for supplemental water.
Michael Pierce is in charge of viticulture and enology: "Right now there's a lot of canopy because we started planting in 2010," he says. "There's a variety of maturity levels at this point, so we'll take a crop off every single block this year. Our dry climate and the amount of rainfall we get is a big part of that success."
The overall design of the winery itself became a teaching model of sustainability for the industry. An outsized roof of 8,500 square feet shades the winery and outside working spaces as well as channeling rainwater to two 10,000-gallon storage tanks.
Adaptive Reuse is more than just a slogan here as existing buildings are adapted for new uses while retaining their original features. The teaching winery was repurposed from an underutilized outdoor racquetball building and contains a fermentation room, two barrel-aging rooms, and a tasting room, where pre- and hopefully post-pandemic, students dispense Yavapai College wine.
The roof itself covers court spaces and encloses the building, a critical factor in creating interior environments suitable for storing and aging wine. Aesthetically, a trellis covers the patio and provides shading for outdoor wine tastings. The energetic and messy crushing and pressing of grapes takes place outside the building.
The Verde Valley is known for significant diurnal temperature swings as the sun sets and this natural cycle, together with 20-foot-tall ceilings in the winery, help promote effective natural ventilation and cooling. Louvers, both high and low, help purge heavier-than-oxygen CO2.
Less evaporation, more wine
As hot air leaves the winery, it pulls in cooler night air, thus reducing mechanical ventilation needs and energy use. The air movement means less evaporation and more finished wine per ton of grapes.
The winery has production area and barrel and case storage space sufficient to support the commercial production of 3,000 cases of wine per year starting with harvest in late summer/early fall through the processing, fermentation, blending, filtration, bottling, and racking processes.
Working to be supportive of the growth of Arizona's rural wine regions and the more than 100 statewide wineries, the SWC showcases climate appropriate cropping under sustainable best agricultural practices. The teaching vineyard offers hands-on experience to more than 100 students annually with graduates going on to plant new vineyards in each of the three main growing regions -- Verde Valley, Willcox, and Sonoita, all sites that Forbes magazine labeled as "investment destinations".
Arizona has two federally recognized AVA's (American Viticultural Areas) and designation is pending for the Verde Valley. 
"We're hopeful in the coming months we will become an established region because of our geographic distinction meaning that grapes grown here have unique characteristics," Pierce says.
"Our graduates and students have planted in several other areas of the state too and this diversity will continue to grow and define Arizona wines," he says. "The wine industry in Arizona wants to portray itself as an arid crop, a specialty crop, appropriate to our respective elevations and weather."
For more news on pests, disease management and other issues affecting vineyards, subscribe to the bi-monthly newsletter The Grape Line
Subscribe to receive top agriculture news
Be informed daily with these free e-newsletters
You May Also Like
---