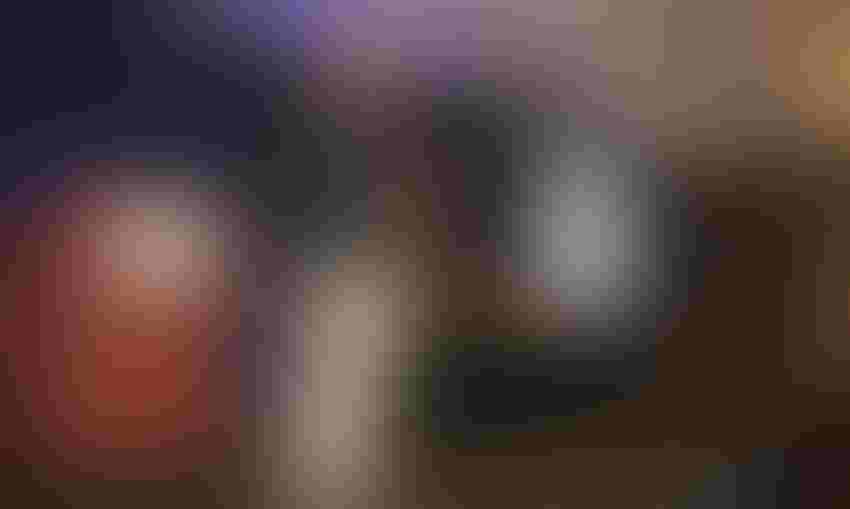 Jeff Bitter of Allied Grape Growers still thinks some vines will need to be removed to bring the winegrape market into balance.
Tim Hearden
There are just some voices in California's grape-growing industry that you pay attention to when they speak, not because of their volume or frequency, but because of the experience and wisdom behind their comments.
Jeff Bitter, president of the 500-member Allied Grape Growers in Fresno, is one such voice known for his candor — evident again in his recent semi-annual report.
"Since I last presented in January, a lot has happened with constantly evolving environments having specific implications on wine inventory, sales, and shipments. There's been a fundamental shift in how, where, and at what price people will consume wine — a change in consumer behavior that has created sudden, unexpected opportunities in the grape market," he writes.
And then he returns to his basic premise presented to the 2020 Unified Wine & Grape Symposium – "Do we still need to adjust our acreage base?"
"My answer is still 'yes' with a heavier reduction in certain coastal regions while interior regions could possibly throttle back on removals. Older, less productive, and/or diseased vineyards should be the first to go no matter the variety or region. Even though care should be given about removing too many vineyards in the interior, the reality is there are still undesirable varieties, quality, and production levels that can only be addressed by removal. Uneconomical vineyards mandate removal, regardless of where they are planted."
Bitter then drills down on state specifics out of San Joaquin Valley showing that 35,000 acres of grape vines — wine, table, and raisin — were burned out of service from San Joaquin to Kern Counties between harvest 2019 and June 2020 (with another 2,000 acres expected to be reported in July and August).
"Our estimate is that there are some 40,000 acres that will have come out of production between harvests with 15,000 of those acres estimated to be wine grapes. With other removals in the Delta, Central Coast, and North Coast, it's estimated as much as 35,000 acres of wine grapes will have been removed or abandoned statewide.
"As impressive as this sounds, it does not accomplish our earlier suggestions calling for removal of 30,000 acres from bearing acreage base…net of new plantings leaving us 15,000 acres short of the minimum needed to adjust supply base to match demand."
Only halfway there
It is his contention that despite the removal numbers, "We're only halfway there. By-and-large, growers responded to 2019 poor market conditions by removing vineyards, but it wasn't enough to snap the market into immediate balance and more removals are needed. We expect to see that happen following the current harvest."
His dissertation continues: "To help paint the picture for crush potential, we also have to consider crop size and most observers are citing average to below-average crops with coastal areas looking better than interior areas — but with interior regions representing nearly three-quarters of the state's tonnage, overall crush size will be impacted more by interior influences."
As to updating the grape market filled with concern about the potential of grapes going unpurchased or uncrushed again this year, Bitter reports: "In 2019, a record amount of grapes, an estimated 200,000 tons statewide, were left hanging on the vines with no home — a complete absence of buying in almost all areas of the state up to and into harvest.
"Compared to last year, while pricing has not been great, or even sustainable in some cases, interior regions have been active with spot market buying. It doesn't hurt that this year's crop looks to be less than last year's potential. Reduced volume due to pullouts and a lighter crop have spurred demand a bit with pricing respectable, but nothing to write home about."
By way of summary, he reports: "It's highly unlikely any material amount of grapes will be left to hang on interior region vines, but concerns about grapes left to hang in the coast are valid. While there is a possibility buyer will come in late to purchase remaining grapes, it's likely to be at unsustainable prices with some growers deciding not to pick based on the offered prices."
For more news on pests, disease management and other issues affecting vineyards, subscribe to the bi-monthly newsletter The Grape Line.
Subscribe to receive top agriculture news
Be informed daily with these free e-newsletters
You May Also Like
---