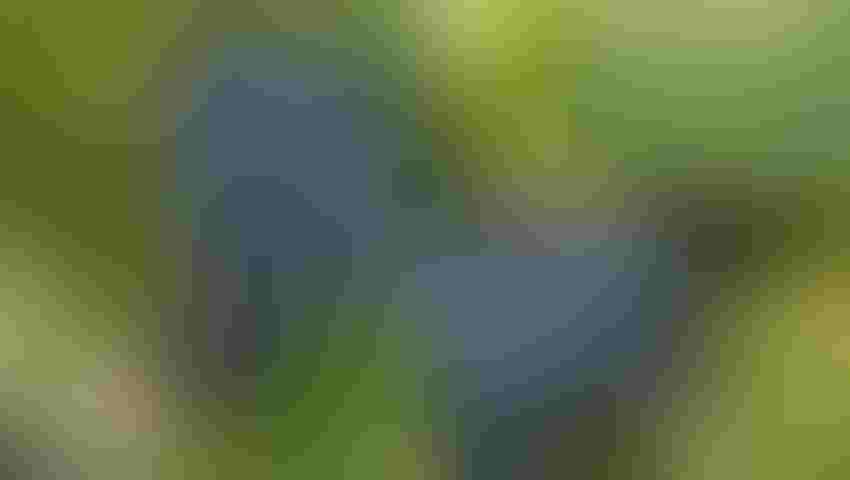 While Concord grapes from Washington state are a main source of grape juice, juice cocktails are a growing secondary market for Thompson seedless grapes from California.
Washington State University IPM
While juice grapes may be a secondary market for some California vineyards, focusing primarily on Thompson seedless, the juice niche market has been a welcome addition elsewhere.
California grape juice concentrate production during the 2018/2019 season saw processors crushing 450,000 tons, a rise of over 10% compared to the previous season.
"There are two different, regionally specific, industries when it comes to juice grapes that Americans are used to drinking as 100% juice," said Michelle Moyer, who trained in plant pathology at Cornell University and is now responsible for all aspects of viticulture with a focus on juice and wine grape production at WSU.
"If you think of the cute kid on the juice box with a grape juice mustache, those are Concord grapes and Washington is the biggest specialty producer on the West coast," she said.
"Grape juice is used in juice cocktails, like the juicy juice boxes, but those aren't classic juice grapes, they are a secondary market for excess Thompson's that blend well with other juices."
And then there's the Concord Niagara, the classic American juice flavor. "This was the first kind of big acreage planting in this area because it's a species native to North America and grows well in a cold-hardiness environment because it needs sufficient chilling hours and it is one of the few fruit crops that survives our winters," Moyer says. "Until very recently it was the highest yielding grape in terms of production."
Market demand has mitigated somewhat due to perceptions of sugar content resulting in consumers drinking less juice, but juice grapes remain a big industry for some major players and a staple crop for lots of specialty growers. "You don't make a lot of money off these grapes.  They won't make you rich, but they are a bread-and-butter crop," she said.
While production numbers tend to fluctuate, growing acreage has diminished by some 20% as the ability to grow higher-yield acreage has increased with numbers in the range of 15-20 tons per acre.
"Demand for juice products has abated and that's driven down the price of Concord grapes," she said. "There's a couple of major companies that deal with juice grapes, some of them co-op, but there is an economy of scale related to the viability of growing these grapes and some of the smaller players, as they have aged out, may have decided to scrap their production."
While grapes grown specifically for juice may be declining, "a lot of growers are thinking about alternative products in need of resveratrol found in wine grapes where consumers can get a non-alcoholic alternative in food form rather than pill form," she said. "Something like those little peanut butter and jelly sandwich packs that producers can't make enough of, just one of the alternative products growers are coming up with."
One nice aspect of Concord grapes is their ease of growing (although they do like a bit more water and nutrients because they produce a big canopy and high yield).
"Most of our growers don't own a sprayer because these grapes are naturally disease-resistant," Moyer said. "And while they do suffer some insect damage, like cutworms, there is little in the way of IPM. In fact, 6% of our acreage is organic, and the majority of our acreage is managed with very low input. And, with rare exception, pruning is mechanized as is harvest.
"This is a fun grape to grow because it's so super easy," she said. "I cover all varieties of grapes, but this group requires so little in the way of input that I don't get to spend a lot of time working on it because there's not really that many problems to solve. We just need to get more people in the habit of drinking more juice."
For more news on pests, disease management and other issues affecting vineyards, subscribe to the bi-monthly newsletter The Grape Line.
Subscribe to receive top agriculture news
Be informed daily with these free e-newsletters
You May Also Like
---