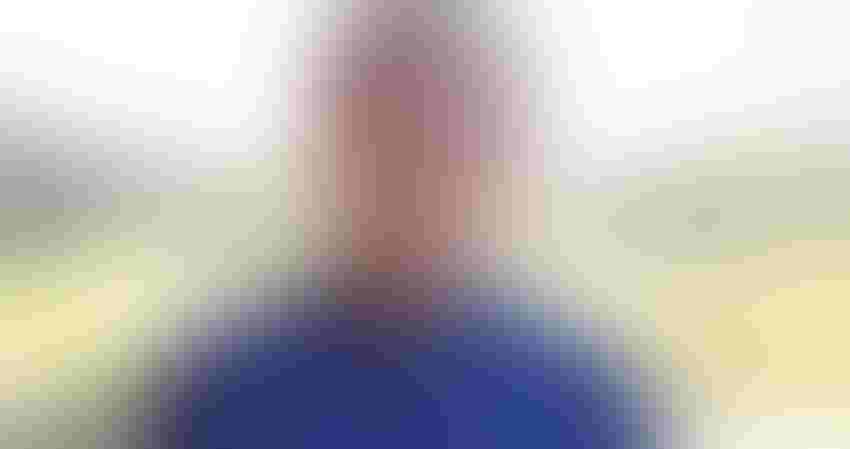 Mason Earles, with the University of California, Davis Department of Biological and Agricultural Engineering, wants to apply big data to vineyard operations.
UC Davis Department of Viticulture and Enology
Algorithms and agriculture occupy Mason Earles' time as part of the University of California, Davis Department of Viticulture and Enology's efforts to bring data to the vineyard, all aimed at improving crop health and yield.
"You're already going out to spray or dust, driving your tractor through the vineyard every week, why not integrate a tractor-mounted unit, a small, lightweight system, that will collect a lot of data for you while you're performing other tasks?," he asks.
"We're working on an easily-mountable data collection unit you can integrate into regular job duties that will collect information for you while you're doing other things you'd already be doing."
Earles, with the Department of Biological and Agricultural Engineering, wants to apply big data by merging agricultural and machine learning to glean information that will improve vineyard health and productivity. Such a unit is undergoing testing during this year's veraison season and should be ready for real field work by harvest time next season.
"We're testing the unit enclosure right now, figuring out how you get a camera and computer components inside a box that's bouncing around rough terrain at 10 miles an hour in a vehicle with no suspension," he says.
"There's a lot of noisy data in the field. You can imagine if you put a scale on a big vibrating machine bouncing around a vineyard, it would go off-calibration pretty regularly."
The goal is not just a lot of data, but the kind that can help make a difference. "There's a big difference between data and information," says the former data science engineer at Apple. "Data can be confusing and overwhelming while information is something that can be acted on."
One such benefit of a small system that could travel the rows would be a yield of real-time feedback in vineyards and orchards, perhaps in the field of disease prevention, specifically leaf reddening in wine grapes that indicates stress of some kind.
It takes an expert to accurately assess the underlying cause of where the stress originates, whether from viral and bacterial pathogens or an imbalance of water or nutrients. 
"If we can determine early on that it's a nutrient issue, it will help us make an informed decision and dramatically alter the course of remedial action," Earles says.
Measuring yield
Measuring potential yield is another aspect of this data gathering. "What we're interested in is moving backwards from actual harvest measurements, getting a handle on what the yield is going to be at the near-to-the-vine level," he says. "If we can do this when grapes are pretty close to being fully-formed, you can get a good sense of actionable information. We want to push back that ability to say early what the predictable yield may be.
"There's a lot of opportunity to develop specific methods that build off the prior knowledge we have about how plants grow, what things constrain them, and how we can build biological knowledge into these state-of-the-art techniques for artificial intelligence," he says.
Acknowledging that his passion is to "dive down the rabbit hole of deep learning and machine learning," Earles noted he and plant scientist Brian Bailey are creating computer program models to simulate different conditions that could occur in a crop and crate synthetic sensor data relevant to that particular crop.
"It's almost like playing a video game," Earles said. "The real question is, can you go out to a real crop, take a thermal image and use simulator predictions to make a real prediction about something like photosynthesis, for instance."
Starting with an autonomous robot that moved through trial vineyards collecting data, a prototype has been developed that can be ATV- or tractor-mounted.
"We're not at the stage of going to work in commercial vineyards, but our goal is to be ready by next harvest to test our developed systems in two or three vineyards," he said.
"Part of the future involves making systems that learn from failures and improve by using feedback from growers themselves," he said. "We all need to work together to turn raw data into information that can help revolutionize agriculture."
For more news on pests, disease management and other issues affecting vineyards, subscribe to the bi-monthly newsletter The Grape Line.
Subscribe to receive top agriculture news
Be informed daily with these free e-newsletters
You May Also Like
---