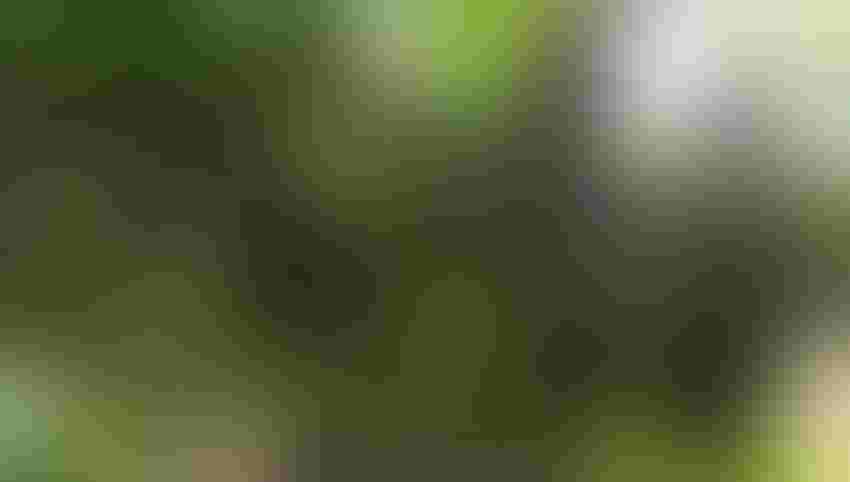 Within the last five years, wine grape acreage in Arizona planted has doubled and the number of wineries more than doubled.
Tim Hearden
There are two rules of thumb about data:
With data collection, 'the sooner the better' is always the best answer

Data ages like fish, not like wine…it gets worse, not better, as it gets older
And yet researchers at the University of Arizona trying to update statewide grape-growing and wine-making statistics are forced to build new numbers based on old ones.
In their recently released 50-page Vineyards and Wineries in Arizona report, information gatherers had to go back nearly five years to the 2017 Census of Agriculture to build on updated survey information from growers (taken in mid-2020) to provide data that may not reflect today's contemporary reality with total accuracy.
"Unfortunately, the Ag Census only releases a report every five years and even then there is a lag in reporting, so this is the most recent data we have," says lead author Ashley Bickel in announcing the modernizing of the earlier figures.  "It's complicated to get industry data because of its diversity and the fact that there are so many players involved.  In the past, the National Agricultural Statistics Service (NASS) and the Arizona Wine Growers Association have done a kind of Arizona vineyard census, so that may still be on the horizon."
What Bickel and fellow researchers Dari Duval, and George Frisvold found was a lot of forward movement and direct economic effect in the last couple of years.  "There's been more discussion about non-bearing acreage indicating that more acres of wine grapes have been put into production," they report.
"We know anecdotally that table grapes aren't produced in significant quantities in the state, but otherwise the industry can be described as a rapidly-growing one.  Within the last five years, acreage planted has doubled and the number of wineries more than doubled.
"It's also a vertically-integrated operation because a lot of Arizona vineyards produce their own wine or sell to other wineries."
Acreage has doubled
Over the last decade, acreage has doubled to more than 1,500 acres (latest figure available) with the number of bonded wine producers now listed at 125.  For those who grow the grapes, make the wine, and sell it, their direct economic activity is listed right at $60 million based on the more than 3 million bottles of wine produced.
Bickel emphasizes the fact that three areas within the state have been designated as American Viticulture Areas providing a signal that their wines are unique.
"There are also more entrants into the industry, more players, and more farms that are growing grapes.  That signifies that it's not just existing vineyards that are increasing acreage, its new entrants to the industry coming from out-of-state."
Overall, the statistics are impressive and indicative of a bright future where participants are willing to gamble on a larger scale.  "When we interviewed growers last year, we asked about increases in yield and although the numbers varied dependent on type of grape and a variety of other factors like changing weather conditions, we noted yield was greater than had been reported in previous data."
Jeremy Weiss writes the Climate Viticulture Newsletter for University of Arizona Cooperative Extension and conducts Growing Season in Review workshops for Arizona wine grape growers.  This year's events focused on 'double-dip' La Nina conditions for the second consecutive year, meaning below-average precipitation during the cooler months.
"We went from hot and dry ripening conditions in 2020 to near-record monsoon precipitation in many areas in 2021," he says.  "And we had some hard October freezes in the Southeastern part of the state that resulted in some vineyards dying back.  This year, not so much in the way of freeze and that will bode well coming into springtime.  Our main challenge involves maintaining soil moisture at a level to help with more uniform bud break come March and April."
Subscribe to receive top agriculture news
Be informed daily with these free e-newsletters
You May Also Like
---