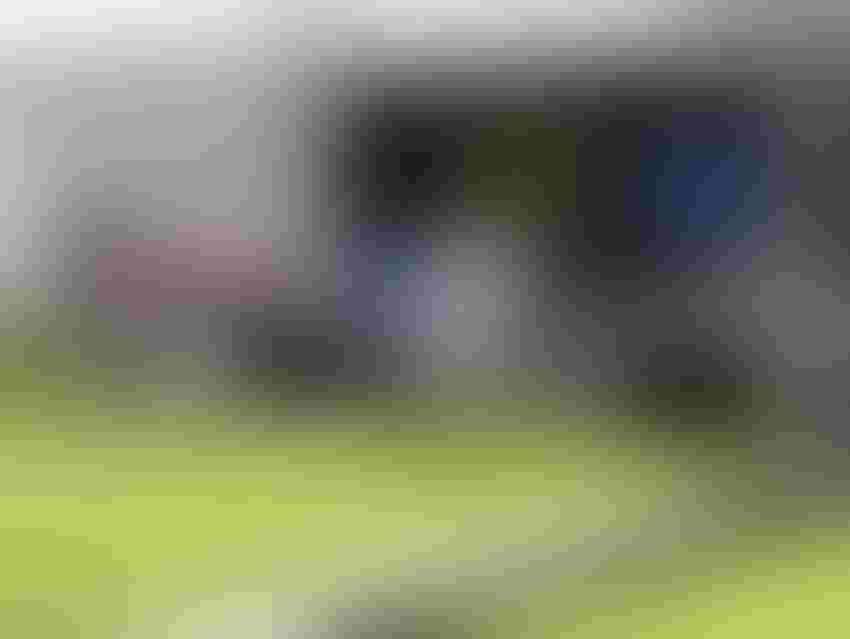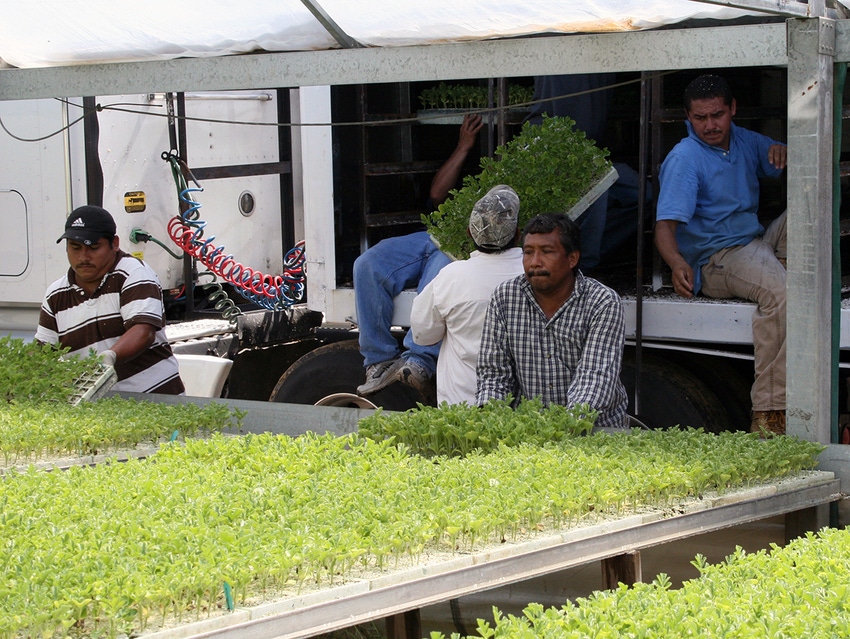 This is a developing story. Check back for updates.
In response to the global pandemic COVID-19, the U.S. Embassy in Mexico City and all U.S. consulates in Mexico will suspend routine immigrant and nonimmigrant visa services starting March 18 until further notice.
The action puts in question U.S. fruit and vegetable growers' access to the skilled immigrant labor it needs as spring planting continues and harvest nears, particularly its access to labor under the U.S. agricultural labor program H-2A.
Immigrant laborers with previous work experience in the U.S. who do not require in-person interviews will be allowed to return in the H-2A program, according to a statement posted to the United Fresh website soon after the embassy's announcement.
In a March 17 statement, American Farm Bureau Federation President Zippy Duvall said:
"We fully support the administration's efforts to protect the public during this health crisis. We are in constant contact with USDA, the State Department and the White House. We have urged them to find safe, practical ways to admit farm laborers as emergency workers for visa purposes while still protecting public health. Failing to do so will impact our ability to provide a healthy, affordable domestic food supply.
"We will remain watchful and vigilant to ensure U.S. agriculture and others in the food supply chain are able to continue feeding America, as we do 365 days a year. We are in close communication with our state Farm Bureaus, Congress and the administration as we all work together to protect our food supply and our communities in the face of the coronavirus pandemic."
Georgia Farm Bureau President Gerald Long in March 17 statement said the decision could have "detrimental impact on the arrival of H-2A workers on Georgia farms. Georgia Farm Bureau immediately began receiving calls from producers who were rightfully concerned about the potential impact this decision could have on their farming operations.
"With all that has happened in agriculture in recent years—from extreme weather events to tariffs and historically low commodity prices—labor has remained one of the top issues for many Georgia farmers, and news that the coronavirus response could make it even more challenging for our farmers to find workers is disheartening," Long said.
The Agriculture Workforce Coalition sent a letter to Secretary of State Mike Pompeo March 18 requesting all H-2A and other non-immigrant visa petitions relating to agriculture be treated as essential and receive emergency visas services.
USDA clarified the State Department will prioritize workers eligible for the in-person interview waivers, but "the agency's own data show that this process will only cover a portion of the workers needed to help produce this country's food," according to the AWC statement.
"We agree that governments and the private sector must take all necessary precautions to reduce further transmission of the virus in our communities, however those steps must be proportional and reasonable," the AWC statement said. "Many producers have applications pending or will soon file them and the next few months are typically the busiest time of year for visa interviews at embassies and consulates."
The U.S. Embassy in Mexico City said its decision to suspend visa services is in response to the Mexican government's call to increase social distancing.
United Fresh provides a useful Coronavirus/COVID-19 webpage, including a segmented consumer-facing page for answers important to consumers, and an industry-facing page where the group outlines information important to keep the fresh produce supply chain moving.
Subscribe to receive top agriculture news
Be informed daily with these free e-newsletters
You May Also Like
---