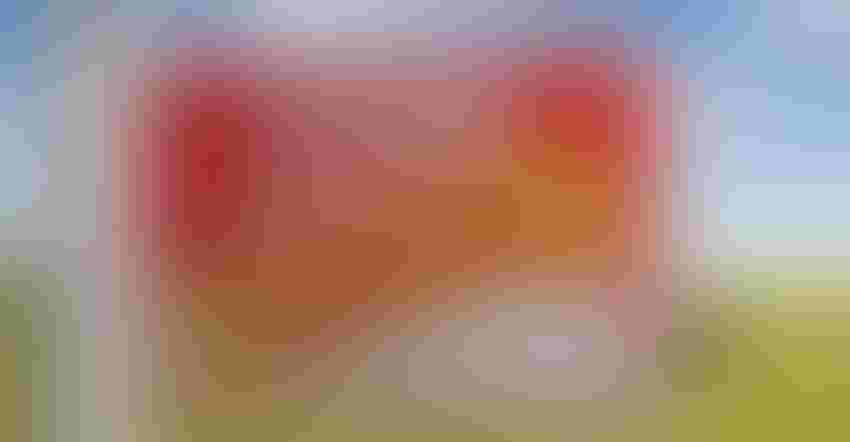 Producer Heath Heinrich understands people wanting a piece of the country life but it's coming at a cost to area producers.
Rawf8 / iStock / Getty Images Plus
One of the most pressing concerns for water availability on the Texas High Plains is urban encroachment.
"Land close to Lubbock is some of the best-irrigated acreage in the region," says Slaton farmer Heath Heinrich. "We lost two farms near Lubbock last year that were good, irrigated farms."
He says Lubbock is growing rapidly, expanding outward into what has been productive farmland. "Five years from now, we will lose more land as landlords sell out for high prices. We lose a little bit every year."
It's not just losing the acreage that hurts the region's agriculture economy. Those developments also demand a lot of water.
See, 2022 crop year: 'Worse than 2011' 
"The most irritating thing in terms of water is that Lubbock is growing at an extreme pace," Heinrich says. "Housing developers, big and small, take 200-acre farms and divide them into 10-acre plots and sell 20 lots."
Builders put large houses on those ranchettes and create large lawns. "They all want a slice of heaven, a house in the country, with horses, maybe some cattle, so they need water," Heinrich says.
He adds that much of the acreage developers buy was once dryland farmland. "Farmers quit irrigating land that might have been irrigated 20 years ago because it no longer had enough water to mess with. Farmers make the best of those situations and convert to dryland."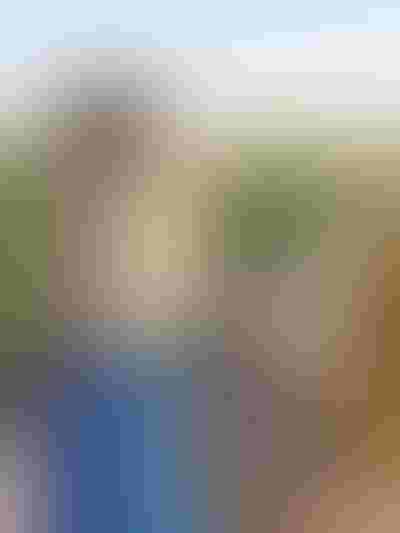 Producer Heath Heinrich says he's doing what he can to use available water as efficiently as possible. Follow this link, to read more about his story. (Photo by Shelley E. Huguley)
With large homes on those acres, owners drill wells to maintain landscapes. Heinrich says with limited water some drill several wells on the property. Multiply that by 20.
"What was once a dryland farm is now sucking out anything it can get from the same aquifer farms use. Some are pumping into storage tanks, keeping the well running to fill them. They are trying to squeeze water from a turnip."
Consider the impact
He says realtors and developers do not consider the impact those wells have on the farm economy. "Realtors do not care. These developments use more water per acre than we use for agriculture."
He says developments south of Lubbock are building multi-million-dollar homes on 20-acre plots.
"That area has more water, not dryland farms, but they are drilling multiple wells on the acreage. They want grass like a golf course. Many are trying to create a fictional landscape in the country."
These dream homes affect agriculture. "Water use is greater for those developments than it is for agriculture," Heinrich says. "We can see a huge difference in water levels on irrigated farms near these developments."
He says urban encroachment leaves nothing to farm with. "The homeowners' water is drying up, too. Late in the season, you can see their lawns begin to turn more and more brown."
Heinrich says he understands the desire for folks to have nice homes, beautiful landscapes, and the quiet of country living. But he also understands the value of a thriving agricultural economy.
For now, he's doing all he can to use available water as efficiently as possible, a hard task in a region where rainfall is limited, and aquifer recharge is nonexistent.
For more articles about water management, click on the following links:
About the Author(s)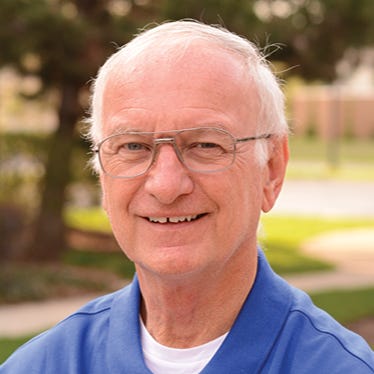 Ron Smith has spent more than 30 years covering Sunbelt agriculture. Ron began his career in agricultural journalism as an Experiment Station and Extension editor at Clemson University, where he earned a Masters Degree in English in 1975. He served as associate editor for Southeast Farm Press from 1978 through 1989. In 1990, Smith helped launch Southern Turf Management Magazine and served as editor. He also helped launch two other regional Turf and Landscape publications and launched and edited Florida Grove and Vegetable Management for the Farm Press Group. Within two years of launch, the turf magazines were well-respected, award-winning publications. Ron has received numerous awards for writing and photography in both agriculture and landscape journalism. He is past president of The Turf and Ornamental Communicators Association and was chosen as the first media representative to the University of Georgia College of Agriculture Advisory Board. He was named Communicator of the Year for the Metropolitan Atlanta Agricultural Communicators Association. Smith also worked in public relations, specializing in media relations for agricultural companies. Ron lives with his wife Pat in Denton, Texas. They have two grown children, Stacey and Nick, and two grandsons, Aaron and Hunter.
Subscribe to receive top agriculture news
Be informed daily with these free e-newsletters
You May Also Like
---