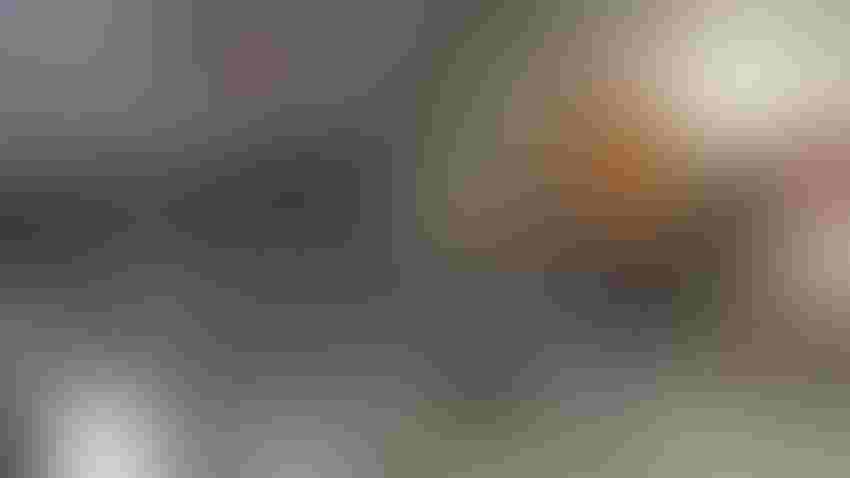 Stout offers smart cultivators capable of mechanically removing weeds in multiple-line operations, including leafy greens and tomatoes. The machines, according to Stout CEO Brent Shedd, are being offered for sale internationally and will be serviced and sold through an agreement with New Holland.
Todd Fitchette
Salinas Valley vegetable growers pinched for time to plant this spring due to the epic floods there were limited in their ability to use pre-emergent herbicides. This brought on a new appreciation for mechanical weed control technology developed by Stout.
"Because of the rain, the season's behind, so people are trying to get plants in the ground as fast as possible," said Stout CEO Brent Shedd in early May.
Stout's pull-behind smart cultivator includes artificial intelligence (AI) and proprietary vision technology to distinguish crops. Shedd said the technology gained a greater appreciation with the inability to use pre-emergent herbicides at the outset of lettuce season in the Salinas Valley.
The machine uses the tractor's PTO to provide electricity to the alternator. "Other than that, they're completely self-contained," he said.
Relatively new to the Stout lineup is a new relationship between Stout and New Holland. Last December the two companies inked a deal where in New Holland will sell and service the Stout machines through their global network of dealerships.
"It means that all of the sudden the dealer can finance it, rent it, lease it to you, and even give you a great deal on a cultivator and a tractor," Shedd continued.
Continued interest
According to Shedd, the relationship with New Holland came as Stout received continued interest from U.S. and international growers. The concern, he shared, was his company's inability to service machines on the East Coast or in Australia from his Salinas, Calif. headquarters.
"We either had to stand up our own service centers and hire reps all of over the place, or do some kind of deal like this," he said.
New machines are being prepared for sale to Australia, Mexico, Europe, and the United Kingdom.
Stout will be just one of many different machines demonstrated during the upcoming FIRA USA event in Salinas, Calif. in September. More information on the FIRA event can be found at https://fira-usa.com/.
For more information on Stout, visit https://www.stoutagtech.com/.
Subscribe to receive top agriculture news
Be informed daily with these free e-newsletters
You May Also Like
---