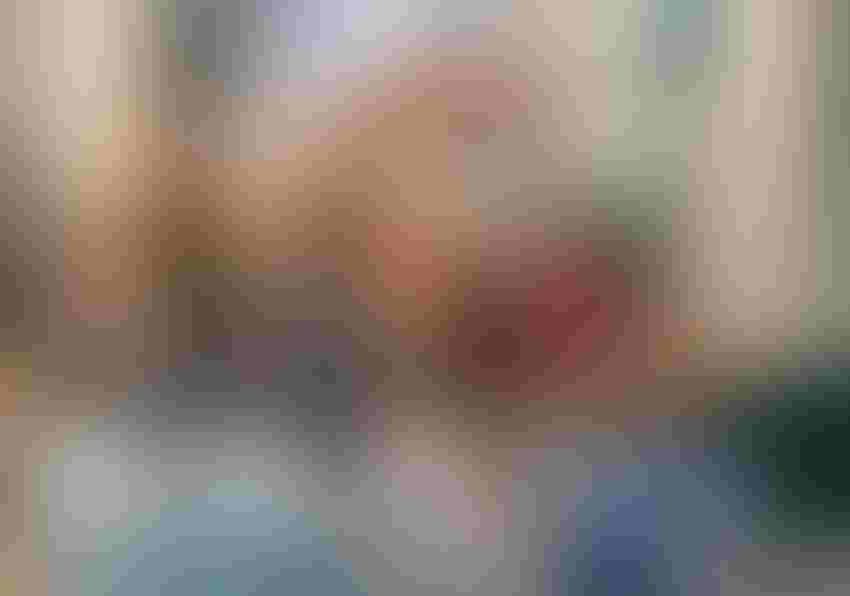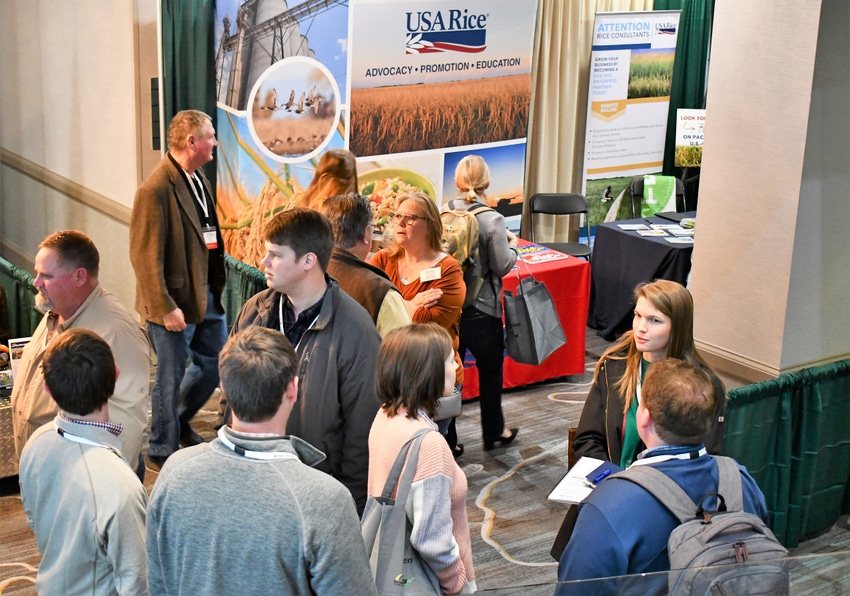 Growers and ag industry reps gathered recently to hear the latest in conservation practices at the National Conservation Systems Cotton and Rice Conference..
Alaina Dismukes
If farmers wait to see visible stress on crops before they initiate irrigation, they lose yield potential.
That's why producers need to adopt scheduling strategies that rely on the most accurate data available, says University of Georgia Extension precision agriculture and irrigation specialist Wesley Porter.
Porter, speaking at the recent National Conservation Systems Cotton and Rice Conference in Memphis, Tenn., said the threat of declining water resources has prompted farmers to consider improved irrigation management options. "We are working to refine on-farm use of moisture sensors," Porter said.
He's looking at advantages to incorporating sensors into irrigation management plans as well as identifying hindrances to using these tools.
Recent studies indicate that farmers lose confidence in sensors and management apps. "Sometimes sensors were placed in the wrong locations or were damaged," Porter said. "We learned from that."
He explained that soil moisture systems require increased management compared to irrigating on weekly schedules or following a checkbook method. "Some producers and agents embraced [the technology] and were okay with the extra time required. Some did not, however, and prefer a more automated or simplistic method."
Equipment failure
He said equipment failures resulted in a lack of confidence. "This will happen in any system, but low tolerance is usually the result in agriculture. Field damage will occur, but systems need to be as bullet-proof as possible."
He sees good reason to adopt moisture sensors. "These are useful tools that aid producers in increasing irrigation water use efficiency and yield in some cases."
He added that producers should expect higher management than a calendar or checkbook approach demands. "Field durability is a must."
Porter said if the technology fails, farmers typically default to checkbook or calendar scheduling.
He offered a few points to ponder.
"Farmers will need local support and a good interface for viewing and using data. They need good information and support to determine when to trigger irrigation events."
He added that trust in sensors will depend on farm level success, especially with "return on investment, reliability and ease of use."
Regardless of the barriers to adoption, Porter said soil moisture monitor adoption is feasible on a wide scale.
"We need as much automation and ease of use as possible," he added. "Farmers are busy and do not need something to take up more of their time. They need something to make daily decisions easier."
He said his remarks are based on his personal experience and that others may offer different opinions.
Porter said moisture sensors offer opportunities for improved irrigation management across the Sunbelt but noted that differences in soils in the Southeast and soils in the Mid-South likely will mean different "trigger points" to initiate irrigation.
The technology is worth considering, he said. "The adoption of advanced irrigation scheduling techniques is the best way to increase irrigation sustainability."
Subscribe to receive top agriculture news
Be informed daily with these free e-newsletters
You May Also Like
---