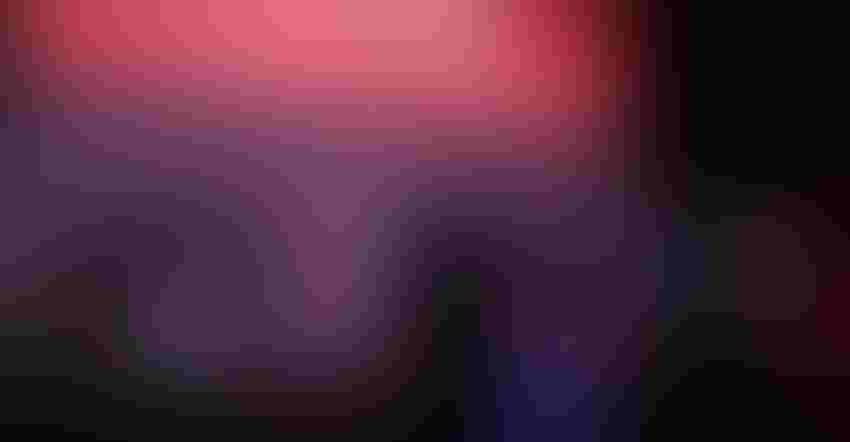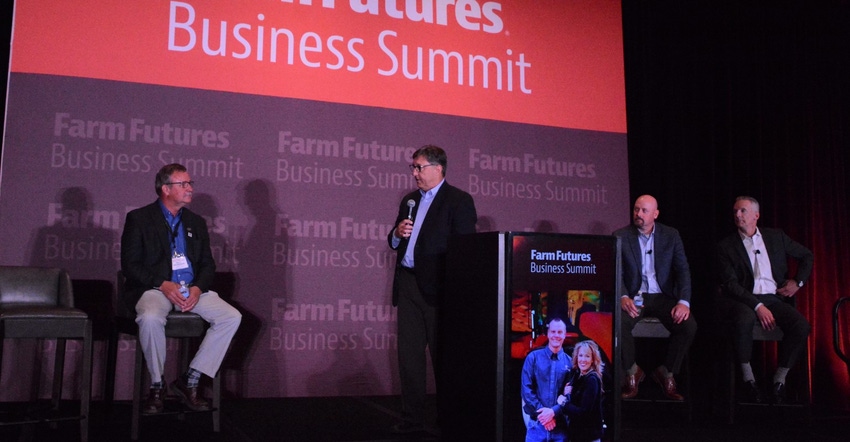 OUTLOOK ON ETHANOL: Panelists at the Farm Futures Summit offered a positive assessment for the future of the renewable fuels industry.
Mike Wilson
The last couple of years have been brutal for the ethanol sector, coming off the 2019 situation of federal government reducing ethanol demand through small refinery exemptions and trade wars and 2020 bringing pandemic-induced demand destruction and challenges. While speaking on a panel at the Farm Futures Business Summit, Geoff Cooper says 2021 appears to be offering a much-needed recovery as the industry ramps up to meet growing export and domestic demand.  
Cooper, who serves as the president and CEO of the Renewable Fuels Association, says it feels like the ethanol industry is beginning to turn the corner. The big question: "What is around that corner?"
"Are we going to run square into a Tesla when we get around that corner?" Cooper continues.
Although the media and Biden administration focus on a major shift towards electric vehicles, Cooper says of the 270 million light-duty vehicles in the United States, less than 1% are battery or plug-in hybrid vehicles. "When you talk about turning that fleet over, it's going to take decades," he explains, as normally 16 to 17 million cars are made each year to replace vehicles exiting the fleet.
He also cited that the Energy Information Administration projects that even by 2050, 80% of new cars sold will still run on liquid fuels with internal combustion engines.
Mike Lorenz, Growth Energy senior vice president of market development, says even at a 25% adoption rate it would still take 60 years to transition to electric vehicles.
"Ethanol and biofuels have a key role in that transition in decarbonizing transportation pool," Lorenz says.
Lorenz adds that being seen as a "transition fuel" is promising for the ethanol sector, not negative. "I don't mind being a transition fuel," especially if that could take 20 to 40 years and maybe not even result in a complete transition.
An estimated 98% of fuel sold today is at least E10, and if there's a move to higher blends such as E15 it would offer an expanded corn crush of 2 billion bushels. It also is the equivalent of removing 4 million vehicles off the road.
Often those who support electric vehicles claim zero emissions because they don't have a tailpipe. However, Cooper notes for those in many regions if that Tesla is run on coal-fired electricity it is actually less environmentally-friendly than a F150 run on corn-based E85 or high-level ethanol blends. California - with its electricity run on hydro, solar or wind - may offer improved emissions, showing the true emission impact depends on regions.
Cooper says the Biden administration has pushed all its chips in on electric vehicles, but they do seem to have a growing understanding of points raised by the ethanol industry on the role of biofuels. "Biofuels can and should play role in reducing our environmental impact. We do have an uphill climb with this administration, but I do believe they recognize the role of biofuels."
National Corn Growers Association Ethanol Action Team Vice Chair Kelly Nieuwenhuis shares he's very optimistic about the future of biofuels and the amount of corn grind that will be needed to meet that demand.
Nieuwenhuis serves as the president of SEC, a 72 million-gallon ethanol plant in Sioux Center, Iowa. The plant has worked to improve its carbon intensity ratings and as a result sells 100% of its ethanol into the Californian market. He says its important to make sure biofuels remain part of the low carbon initiative.
"I feel strongly farmers can be big part of the solution to climate change," not only with practices on farming changes but also improving the process of ethanol production, he says.
More SREs not expected
Cooper continues to see this administration as one that remains steadfast in its support for biofuels, and in the first days reversed the Trump administration's position on the small refinery exemptions. Although there are rumors out recently about requests for action in offering new SREs and addressing renewable identification numbers – commonly known as RINs – Cooper does not expect the Biden administration to change their views.
"I would be very surprised if the Biden administration caved in," Cooper says of the request out of Biden's home state of Delaware.
Over the past four years the previous administration granted 86 waivers to "so-called small refineries" that resulted in the loss of 4 billion gallons of ethanol that was mandated to be blended into the fuel supply. Those waivers were challenged in courts. Eventually, a favorable decision came out of the 10th Circuit Court, and now is in front of the U.S. Supreme Court.
Cooper expects a decision out of the high court any day and expects the Supreme Court to affirm the 10th Circuit decision that challenged EPA's decision to grant those waivers. He also expects EPA will shortly thereafter releases its renewable volume obligations for blending mandates based on that final ruling.
Subscribe to receive top agriculture news
Be informed daily with these free e-newsletters
You May Also Like
---