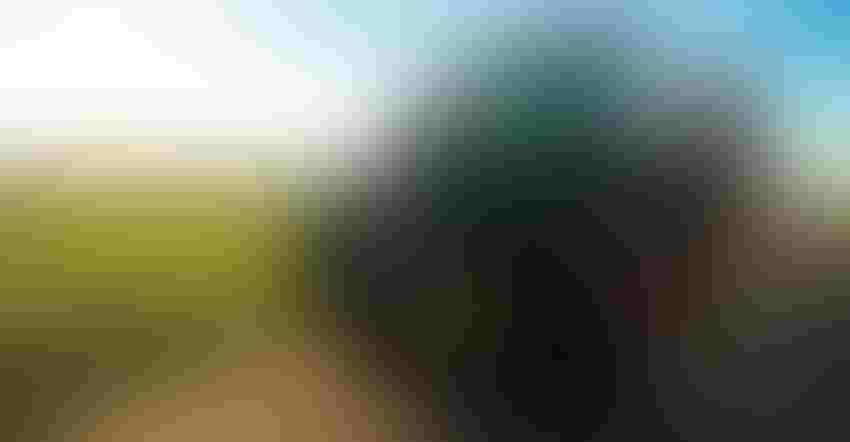 NEW ROW CROP PLAYER: Fendt is making a serious push into the North American market with the new Fendt 900 Series. From the Vario continuously variable transmission to the low-revving, high-torque engine, this tractor makes a statement.
AGCO
To say that the Farm Progress Show is home to a lot of new tools and tech is like quoting Captain Obvious — you already know it's true. In its 66-year history, the show has long been the best one-stop shop for new row crop technology in the country. Add in the field demonstrations, and your day in Decatur, Ill., is well spent. But what might you find in 2019? The show runs Aug. 27-29.
You could call this the "Year of the Tractor," with the equipment that will be on hand for the first time at the show. The Case IH AFS Magnum was put on display at the National Farm Machinery Show. But if you want to get some seat time, or see it in action, FPS19 is the place to be.
This connected tractor offers a range of new features and a redesigned cab with innovative controls.
And the T8 Genesis with PLM Connect from New Holland will also be on hand. These machines raised the bar on connected farming with new tools, and redesigned controls and cabs that set them apart. And each carries unique brand features to check out at the show.
Also, on tap will be the new Fendt 900. This is the sixth generation of this tractor model — ranging from 296 to 415 hp —and is designed to be a North American machine. That's a first for the German tractor maker. The machine includes a low-rpm, high-torque MAN engine with a maximum engine speed of 1,700 rpm, which means it's working full out at 1,500 rpm. And it includes several other features that you'll want to catch at the exhibit.
And this will be the first time farmers can get a look at a very new tractor. Kubota, which has teamed up with Versatile to build a higher-horsepower tractor range, will debut the new machines at the 2019 show. As Kubota continues to expand its line, this new tractor will enter the larger tractor segment.  
There was little information available about the Kubota machine ahead of press time, but it's a higher-horsepower statement from the company.

CONNECTED TRACTOR: The AFS Connect Magnum tractor is more than a high-tech machine. The cab and controls have received a redesign, including the addition of efficiency-enhancing tools.
Beyond tractors
There's a story Farm Progress editors like to repeat. Several years ago, the editorial team started dividing the show into four segments and assigning an editor into each area. They connect with every exhibitor on hand. And at no time since that tradition started have they found less than 100 new products. And that's on the low side.
The team will be doing the same this year as they venture out across Progress City in search of new tools to share with you in the weeks after the show. And if you're on hand, be prepared for a kind of information overload.
Shortline equipment makers are working to innovate their businesses. From giant grain carts that can haul 2,500 bushels, like the one Unverferth is introducing, to new electronics and high-tech tools to enhance your farm or just make life easier.
Brandt, for example, has launched its first app. It's a controller that works on your smartphone. Say goodbye to the auger remote — and we don't mean that you lose it. Instead, your smartphone can be the remote, which saves hassles.
Also, other employees can use the app to do the same thing — ending the time-wasting chore of seeking that remote. Brandt will also introduce a range of belt and grain hauling innovations.
'Software' aplenty
Seed and crop protection companies will be on hand, too, including FMC, which will have its first major exhibit at the show in some time. The company, which acquired key DuPont technology during the creation of Corteva, will have some crop protection news to share as well.
As you venture around the show, your best bet is to at least know what product categories you want to find. From there, you can use online tools like Map Your Show to figure out whom to look for as you seek those tools.
But when it comes to both the hardware (iron) and software (seed and inputs) of agriculture, the Farm Progress Show remains the premier location for keeping up on what's new.
Subscribe to receive top agriculture news
Be informed daily with these free e-newsletters
You May Also Like
---