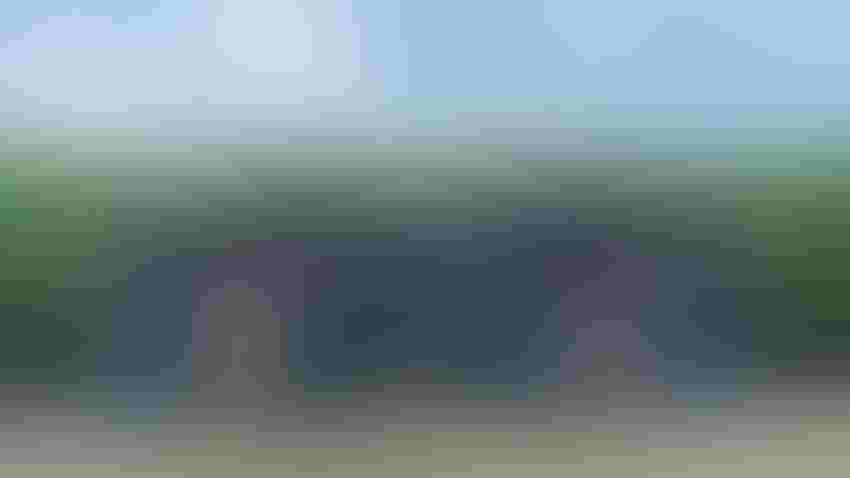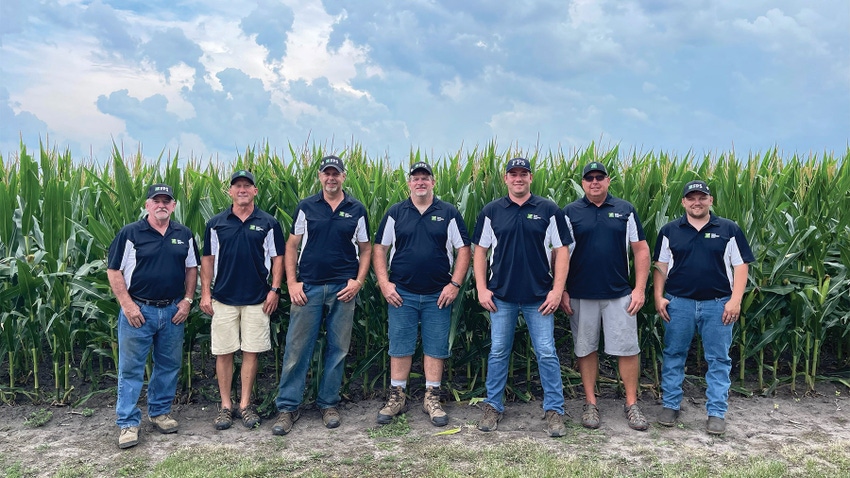 READY TO ROLL: These workers will keep field demonstrations running smoothly. From left are Walter Kemp; Dave Haycraft; Eric Brown; David Brix, host farmer and field demonstrations manager; Mark Simpson; Mark Lillpop; and Travis Mayfield.
Photos by Rick Wild
Farm Progress Show field demonstrations run like your grandmother's Singer sewing machine — smooth and quiet. That doesn't happen by accident.
"It takes a lot of people working hard and smart," says Matt Jungmann, national events director for Farm Progress. "We're fortunate to have great host farmers, a dedicated Farm Progress Show team that keeps the whole show going and a passionate crew of guys who love the field demonstrations."
Overseeing the field demonstration crew is Rick Wild, on-site manager for the show. Hailing from Arnold, Mo., he devotes four to six months each year to the show.
Living out of a camper from mid-July to mid-September in Decatur, Ill., this year, Wild lays out lots and works with exhibitors, building a 90-acre exhibit field from scratch. Wild also works with various groups in the community.
"I am very proud of the relationship I have with the city of Decatur related to the show," he says. "It's also a pleasure to work with people from Richland Community College, one of our hosts. The show site joins Richland Community College on the south side."
When not working with the show, Wild operates his own business, Fusion-Worx, a St. Louis-based entity fabricating trade show exhibits for industries worldwide.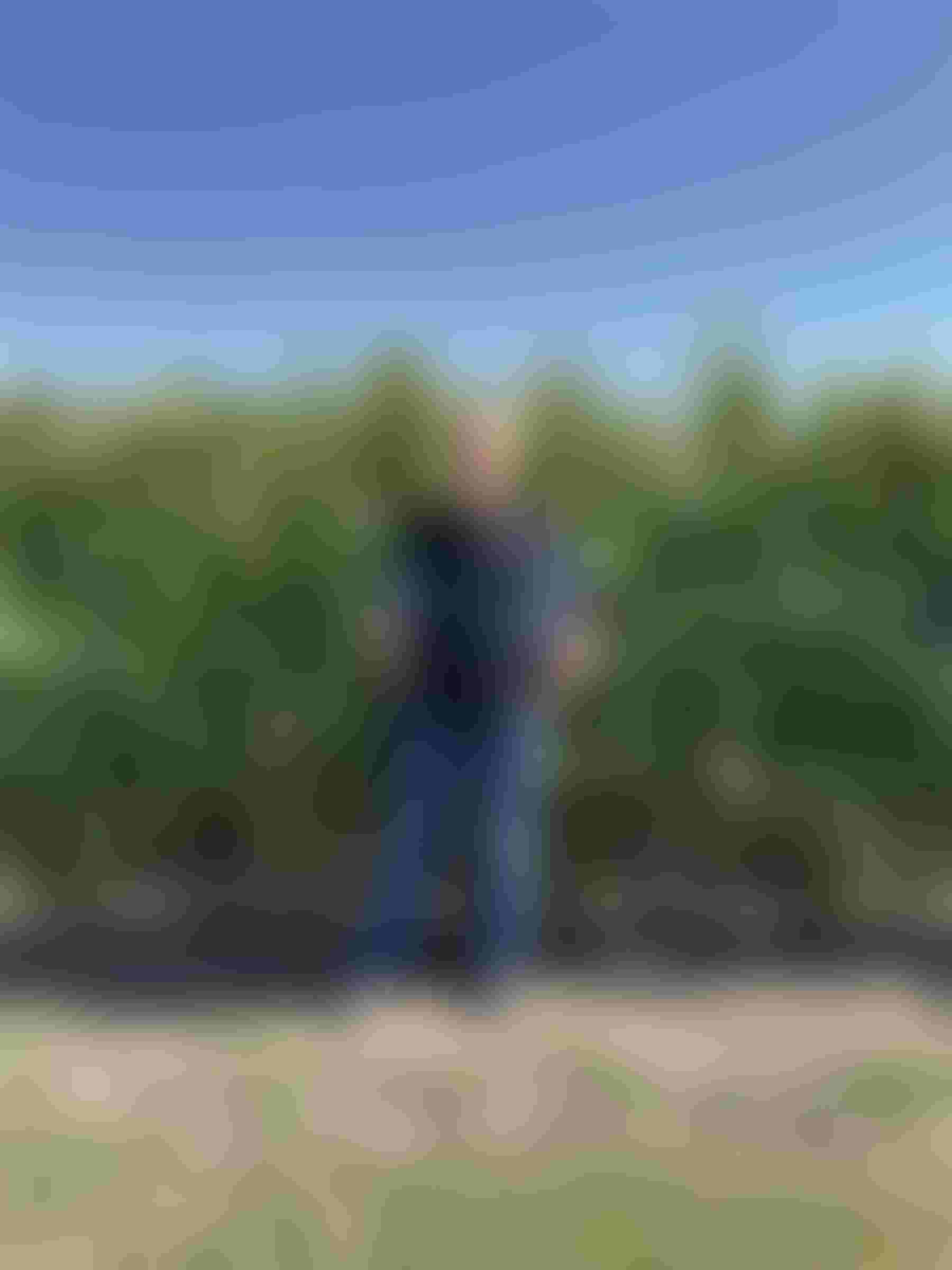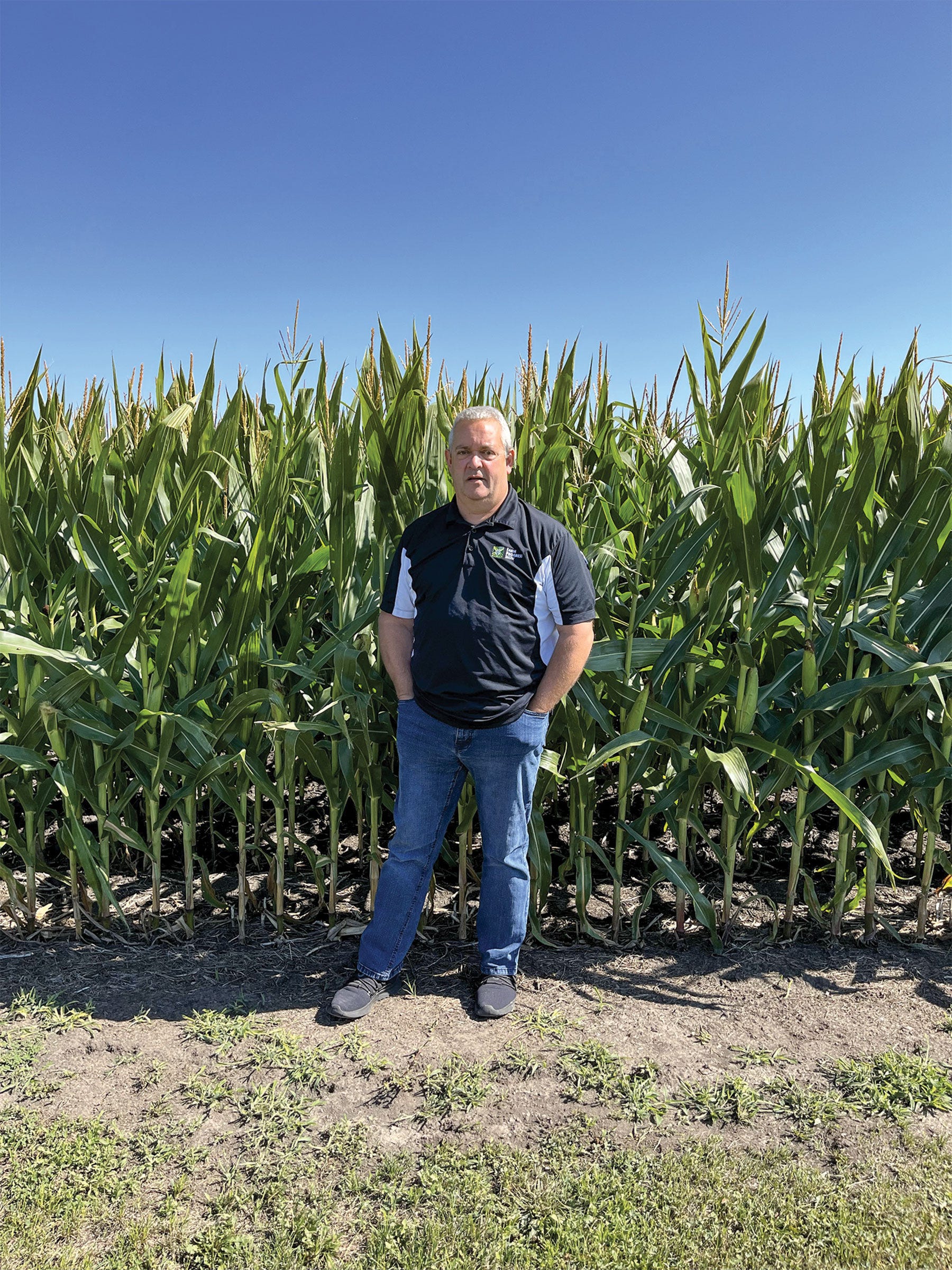 IN COMMAND: Rick Wild serves as the on-site manager for the Farm Progress Show. He works closely with David Brix on field demonstrations.
Field demo crew
"I am lucky to have David Brix in charge of field demonstrations," Wild says. "As a host farmer, he knows the area and is a huge asset in planning and carrying out field demonstrations."
As Wild's right-hand man, Brix does more than just prepare and manage field demos. He manages the FPS parking lots year-round, ensuring they're in top shape for show week. And he plants demo crops and manages the work to haul corn away from field demos during the show.
"We're anticipating things will go smoothly with corn harvest this time around," Brix says. "We planted an 87-day corn early, and it was pollinating by mid-June. It should be mature and in good shape for harvest at the show."
Away from the show, Brix and his wife farm 1,650 acres and operate a custom hay-baling business.
Brix says the field demos would not run smoothly without the help of his field crew. They include employees Walter Kemp, Eric Brown and Mark Simpson, plus his son-in-law, Travis Mayfield. Others on the field crew are Dave Haycraft and Mark Lillpop.
In addition, the Maroa FFA Chapter works the rope line, sponsored by Growmark FS, at the demos. And Macon County Farm Bureau assists with the trams that transport people to and from field demos.
The 2023 Farm Progress Show is Aug. 29-31. Learn more at FarmProgressShow.com, and check out the digital edition of the official program.
Subscribe to receive top agriculture news
Be informed daily with these free e-newsletters
You May Also Like
---