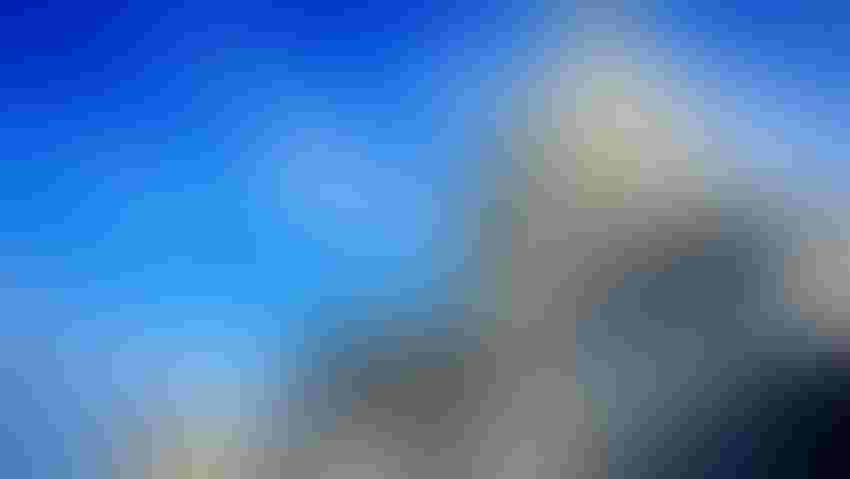 eric1513/Getty Images Plus
As Congress brokered a surprise deal to avoid a government shutdown, the 2018 Farm Bill quietly expired. This leaves the fate of many federal agriculture and nutrition programs unclear until new legislation is passed. Despite this, farmers probably won't feel any effects for at least a few months.
No farm bill means smaller initiatives like trade, research and rural development programs may pause or not make additional commitments. For example, the Conservation Reserve Program can continue making payments on existing contracts and enrolled acreage but may not be able to offer new enrollments. Some conservation efforts may be on hold. Others like the Working Lands Programs will continue after their funded was extended by the Inflation Reduction Act of 2022.
Crops insurance is permanently funded by the Federal Crop Insurance Act and will continue with or without a farm bill. The same goes for the Livestock Indemnity Program, the Livestock Forage Disaster Program, the Emergency Assistance for Livestock, Honeybees, and Farm-Raised Fish Program, and the Tree Assistance Program.
Food assistance efforts like the Supplemental Nutrition Assistance Program, or SNAP, will also continue, though changes could be on the horizon. SNAP is a permanent program that receives additional funds through the appropriations process. This means the amount of money available could change based on the federal budget battle outcome. SNAP is also governed by farm bill legislation, so lawmakers could change some aspects of it as part of any new bill.
What happens next?
A late farm bill is nothing new. In fact, no farm bill this millennium has passed on time.  
Lawmakers have been predicting a farm bill extension since late spring. Still, with political obstacles at every turn, there are no guarantees. Now that the budged deadline has been pushed back, consideration of the farm bill may be pushed back even further.
According to University of Nebraska-Lincoln extension policy specialist Bradley Lubben, the situation doesn't really get risky until December. Without additional action before year's end, federal policy will revert to the permanent farm bill legislation enacted in the 1940s. He says that threat will likely motivate Congress to pass something. They could agree on a new farm bill or extend the current one, possibly for up to two years.
"The reality of the 2018 Farm Bill expiring over the weekend is that we will live in limbo now until a new farm bill or an extension of current farm legislation is completed," he says. "Congress did manage to pass a continuing resolution to keep the government open, so some programs dependent on annual funding can keep working for now, but the 45-day extension on funding likely means even more debate over government spending to come and a further delay in formal debate on a new farm bill, pushing off the timeline to late in the year."
The Dairy Margin Coverage Program that subsidizes milk producers would be the first commodity program to expire. Without it, milk prices would likely soar, harming producers and consumers alike. Still, Lubben says if Congress were to miss the Jan. 1 deadline, the USDA Farm Service Agency would still need a few weeks to implement permanent legislation. This might give lawmakers just enough time to get a bill passed, similar to what happened in 2024.
"Altogether, there are plenty of reasons to push for attention to the farm bill in the coming weeks to see progress toward a new farm bill or an extension of existing legislation," Lubben says. "That doesn't mean the process will be easy or productive, but there remains the big hammer of permanent legislation taking effect in 2024 to ensure something happens."
Subscribe to receive top agriculture news
Be informed daily with these free e-newsletters
You May Also Like
---