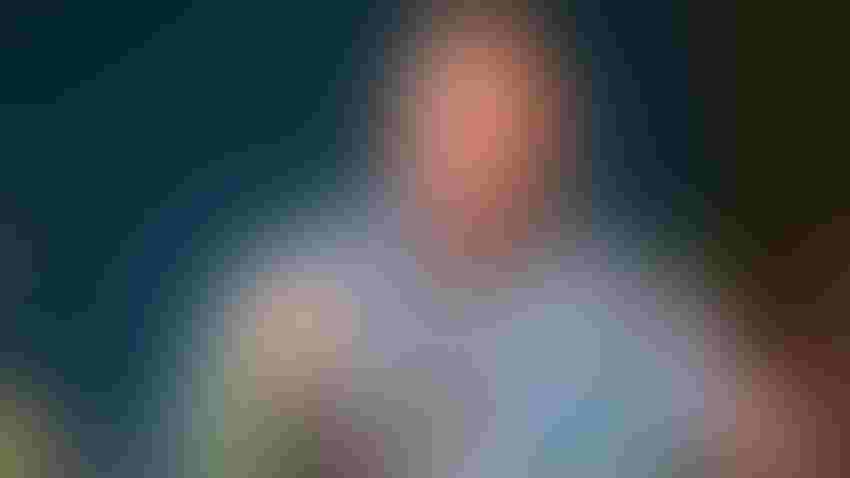 MISSING THE DEADLINE: Rep. Glenn "GT" Thompson, R-Pa., chairman of the House Ag Committee, said that an extension of the current farm bill will likely be needed as lawmakers are running out of time before the Sept. 30 deadline.
Chris Torres
The Sept. 30 deadline to get a new farm bill signed into law will likely come and go without a new five-year package in place.
"We're going to need an extension just because the Senate is going to need to finish their work. Part of it is competition for floor time," said Rep. Glenn "GT" Thompson, chairman of the House Agriculture Committee, during his annual trip to Penn State's Ag Progress Days.
Thompson said he is confident that a new bill could be brought forward to the agriculture committee by the end of this month or early next month. It will then go through the process of markups and amendments before going to the full House for full debate and a vote. But Thompson said that he will not bring it to the full House floor until leadership ensures at least a week of debate on the bill.
"So, the whole sequence is driven when leadership commits to give me a week, and maybe that will be in September. Maybe it won't; I don't know. I don't have control over that," he said.
The comprehensive five-year package of federal programs — broken down into 12 titles — authorizes spending on crop insurance, commodity and conservation programs, nutrition (mainly the Supplemental Nutrition Assistance Program), trade and more. Thompson expects the House package to have a price tag of about $1.5 trillion over 10 years, 80% of which is spent on nutrition.
Thompson is the first House member from Pennsylvania to be chairman of the House Ag Committee in 170 years. He has been on a farm bill listening tour over the past year, including stops in Pennsylvania, New York and, most recently, Connecticut.
His Ag Progress Days stop wasn't an official farm bill listening session. Rather, it was a chance for show visitors to pepper questions at Thompson; Russell Redding, secretary of agriculture; and Richard Roush, dean of Penn State's College of Agricultural Sciences, on current issues facing the industry.
Naturally, though, the farm bill dominated discussion, and dairy was one of the biggest issues.
One reason an extension of the 2018 farm bill is needed, Thompson said, is because certain programs, such as Dairy Margin Coverage, are not permanently funded and are only authorized by each subsequent farm bill.
Dairy Margin Coverage, authorized in the 2018 Farm Bill, pays producers the difference (the margin) between the national price of milk and the average cost of feed when the margin falls below a certain level selected. Producers pay a premium to cover a percentage of their dairy production — up to 95% of a maximum 5 million pounds in Tier 1 of the program, while Tier 2 covers more than 5 million pounds at higher premiums.
Given current consolidation in the dairy industry, Thompson said he supports raising the Tier 1 production cap in the 2023 Farm Bill, although he didn't say anything about adjusting premiums for the program. Nearly three-quarters — 73% — of dairy farms with an established production history are enrolled in the program, according to USDA.
More for conservation
While money earmarked for conservation programs pales in comparison to the amount of money authorized to nutrition in the farm bill, Thompson said conservation programs stand the best chance of getting more money.
Part of that is because of $20 billion in Inflation Reduction Act money, originally earmarked for USDA conservation programs, that Thompson said the department will likely not spend and that he wants to increase the conservation title's baseline.
Conservation programs got a boost last year, he said, with the passage of the SUSTAINS Act, which allows the Natural Resources Conservation Service to accept nonfederal money to support its programs.
Conservation programs need more funding, Thompson said. He estimates that between 80,000 and 90,000 Environmental Quality Incentives Program contracts have not been funded because of lack of money.
"I think we're in a really good place for investments in conservation going forward," he said.
No more for nutrition
On the other hand, Thompson said that he doesn't expect more farm bill money to go toward nutrition, by far the biggest farm bill title.
"I don't think there's any way I'm getting more than $1.1 trillion for nutrition," he said. "I'll be honest with you, those who produce the food that everyone consumes are feeling shortchanged because 80% of it is nutrition and only 20% are for people who supply, and that's the realities that I have to navigate with."
But the idea of splitting off nutrition from the rest of the comprehensive pact, as some lawmakers have proposed, is a nonstarter.
"When it comes to nutrition, we're not going to split it off," he said.
Dealing with Prop 12
It is unclear when the full effects of California's Proposition 12 will be felt nationwide, but Thompson said that he intends to address it in the farm bill if legislation to address the controversial law is not passed.
Proposition 12, passed in 2018 and upheld by the U.S. Supreme Court this spring, requires pork sold in California to come from pigs born to a sow housed in at least a 24-square-foot pen. It will likely affect the pork industry nationwide as California has the nation's largest population and is estimated to consume 13% of the nation's pork. Critics have stated that it will lead to higher food prices.
Congress responded in July with the introduction of the Ending Agricultural Trade Suppression, or EATS Act, which would prevent state and local governments from imposing rules on the preharvest production of any agriculture products sold in other states.
Thompson said that he supports the EATS Act, but he also stated that he may include language in the farm bill to address it, should the act not pass or get bogged down in either chamber.
"And it's not so much about Prop 12; it's about blocking access to trade, and it's what's next," he said. "The example that was given to me by an attorney who was doing a presentation for the committee … was a state, a big consumer state, can say we're not going to allow specialty crops that are grown in a state that utilizes a high percentage of undocumented labor. Prop 12 allows the flexibility for a state to do something like that.
"A trade war among 50 states on food would raise the cost of food tremendously and make food far more unaffordable for a lot of struggling families, and that can't be allowed to be sustained," he said.
Fairlife disappointment
Asked a question about the state of dairy in Pennsylvania, Redding said he was disappointed by the recent decision by Fairlife to pass over the state in favor of building a new 745,000-square-foot production facility near Lake Ontario in New York.
The plant could be completed by late 2025.
New York state lured Fairlife, in part, by offering more than $20 million in state tax credits, as well as grants to help pay for site infrastructure. Pennsylvania also offered Fairlife a tax credit package, but it was reportedly less than what New York state officials offered.
Redding said the state has learned a lot about the need for adding additional processing capacity for the dairy industry. He said the state was ready to invest up to $120 million in tax credits, spread out over several years, to help lure another processor to the Keystone State.
Subscribe to receive top agriculture news
Be informed daily with these free e-newsletters
You May Also Like
---