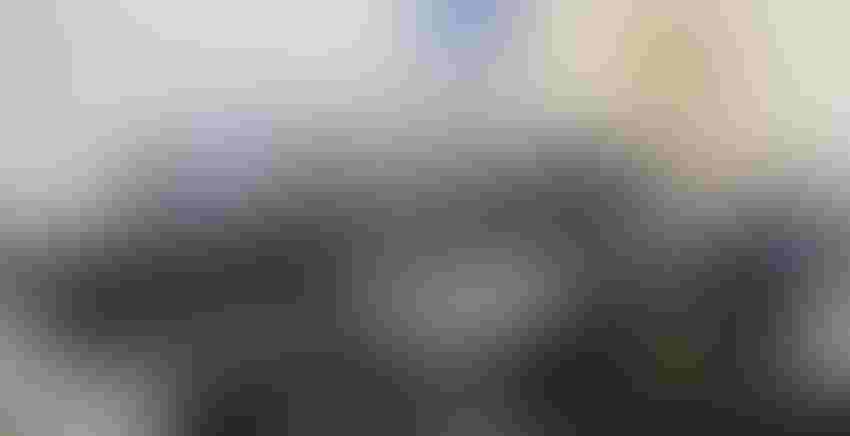 California State Board of Food and Agriculture.
Tim Hearden
The California State Board of Food and Agriculture will discuss the recently released U.S. Department of Agriculture Resilient Food Systems Infrastructure grant program at its upcoming meeting on Tuesday, June 6.
The meeting will be held from 10 a.m. to 2:30 p.m. in the main auditorium at the California Department of Food and Agriculture, 1220 N Street, Sacramento.
The meeting is also available via Zoom. The webinar ID is 842 9309 0509, passcode Board 2023! (phone access passcode 5509835264). Simultaneous Spanish translation is available via the Zoom application.
Invited speakers include: Tricia Kovacs, USDA Agricultural Marketing Service; Trish Kelly, Valley Vision; Jamie Johansson, California Farm Bureau; Tim Johnson, California Rice Commission; Emily Rooney; Agricultural Council of California; Michael Dimock, Roots of Change; Paul Towers, Community Alliance of Family Farmers (CAFF) and other invited speakers.
The USDA Resilient Food System Infrastructure Program (RFSI) will assist states in building resilience in the middle-of-the-supply-chain and strengthen local and regional food systems by creating new revenue streams for producers. The overall goal of the RFSI, as outlined by the USDA, is to create more and better processing options for producers across the specialty crops, dairy, grain and other food sectors by targeting gaps and opportunities within the agricultural supply chain.
CDFA will begin planning and public outreach to submit a state plan to the USDA in August. Once approved, CDFA  will make competitive grants available for eligible entities that include agricultural producers, processors, non-profit organizations, local/tribal governments as well schools, hospitals and universities.
"Investments in the food supply chain directly benefits communities across California," said President Don Cameron, California State Board of Food and Agriculture. "Infrastructure grants can help small-scale producers bring new products to market, further farm-to-school connections with aggregation and processing equipment as well as enhance on-farm food safety with specialized equipment for preparation and packing. I applaud USDA and CDFA for launching an initiative that will bring returns for farmers, ranchers and consumers."
The California State Board of Food and Agriculture advises the governor and CDFA secretary on agricultural issues and consumer needs. The Board conducts forums that bring together local, state and federal government officials; agricultural representatives; and citizens to discuss current issues and concerns to California agriculture.
Source: California Department of Food and Agriculture
Subscribe to receive top agriculture news
Be informed daily with these free e-newsletters
You May Also Like
---