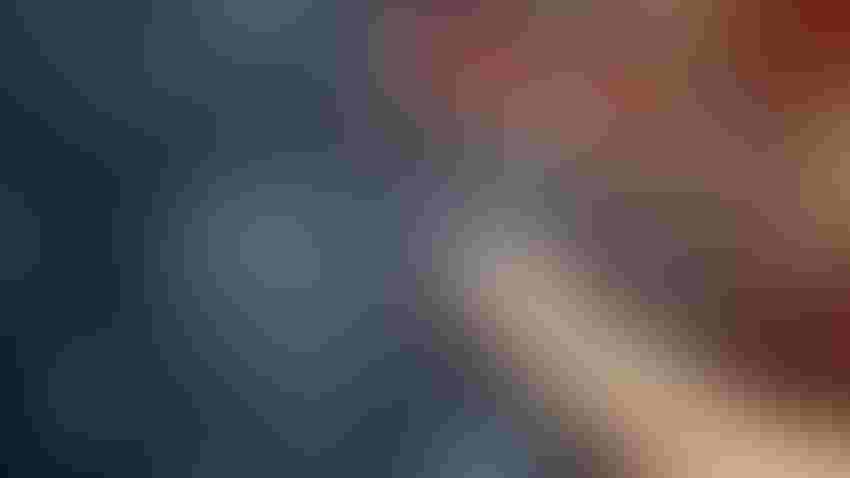 Many of us hold fond memories of listening to AM radio in the car. But these days, drivers are just as likely to listen to satellite radio, Spotify, audiobooks or podcasts. Good ole FM radio is still around too. That's led many people to question if AM, America's oldest broadcast medium, still has a future?
Not many people noticed when Tesla removed AM from new vehicles a few years ago. Ostensibly, they did so because the frequency interferes with electric vehicles. Never mind that older Teslas previously had functioning AM/FM radios. Or that the Federal Communications Commission has rules to limit electrical interference. Seemingly no one questioned Tesla's decision.
In the past couple of years, other manufacturers including Ford, Audi, Volvo, BMW and Porche began removing AM receivers from new models or announced plans to do so. This elicited a more passionate response from AM listeners, particularly those in rural areas. For them, the frequency is more than just entertainment. They say it's a lifeline for those in remote areas who otherwise wouldn't have access to emergency information. It's also one of the last places where they can get hyper-local news and entertainment.
Farm Progress Broadcast Director Mike Pearson says media literacy is crucial in today's world. He believes AM radio offers a unique forum where people can calmly explain points or have ideological debates. He predicts there will be major issues if it disappears. While podcasts and other mediums can fill some gaps, they can't replace all AM offers in many communities.
"AM has for years provided that first interaction with a microphone for young Americans," he says. "There's no podcast out there covering the Waukee High School football game. But there are two AM radio stations broadcasting live, interviewing the coaches and players, talking to local people and doing all those community-building things."
A call to action
This May, a bipartisan group of lawmakers introduced the AM Radio for Every Vehicle Act in both the House and Senate. It would require vehicles manufactured in or imported into the U.S. to have AM radios easily accessible to the driver.  
Multiple agriculture and rural groups are endorsing the bill including the Rural & Agriculture Council of America, Latino Farmers & Ranchers International, Livestock Marketing Association, National Grange, National Farmers Union, U.S. Cattlemen's Association, Independent Beef Association of North Dakota, Independent Cattlemen's Association of Texas, and the North Dakota Farmers Union.
National Association of Farm Broadcasters Executive Director Tom Brand says the issue became concerning to his organization about a year ago. Once they realized what was going on, they began lobbying lawmakers for action. NAFB's small staff of seven people began writing letters, personally reaching out to heads of various federal agencies. They also started an on-air media blitz informing listeners of the situation, urging them to contact their Congressional representatives.
"We know that when it comes to the farmer, rancher or even rural folks listening in those non-urban counties, having radio accessible in your vehicle is very important," Brand says.
NAFB's work has yielded some results. An informal poll revealed no agriculture equipment maker plans to remove AM radios. Ford Motor Company also announced it would keep AM radios in newer models. However, their commitment is only through 2024.
Suspect motives
Car manufacturers may say they are removing AM because it is outdated or not compatible with electric vehicles. Critics say their true motive is profit. Carmakers don't make money from terrestrial radio, but they receive a cut from satellite radio providers. They also make money through subscription packages for entertainment options, GPS software, internet access and more. 
This year General Motors announced plans to remove the popular Apple CarPlay feature from new models and replace it with an in-house system. Presumably, this will be another way to extract money from drivers even after they've paid off their cars.
"That's all they want. That's the whole point," Brian Winnekins of WRDN radio in Durand, Wisconsin says.
Winnekins is the former head of the NAFB and the 2020 Farm Broadcaster of the Year. He says drivers need to look no further than Microsoft, which only offers most products through subscription plans. The car entertainment system is basically a computer too, with manufacturers looking to build similar revenue streams.
That certainly isn't a new concept. Subscriptions rule the media world today. For better or worse, streaming killed the video store. Perhaps it's simply time for rural America to move on and embrace new technology. Winnekins argues that's just not practical.
"If it's going to be streaming, how are guys going to listen in their tractors? Through their phones?" he says. "That's just a bridge too far for what the farmers need or what small communities like Durand need."
While many believe streaming is the unavoidable wave of the future, Winnekins notes that rural areas often have limited access to high speed internet service. If service were to be improved in those areas, it could also dramatically increase internet demand. More users in the same place inevitably led to slower data speeds. Anyone trying to use their phone at a major event can attest to that. Winnekins compares it to traffic in major cities. Congestion continues to worsen even as highways are expanded. Improved internet service generates more demand and the cycle simply repeats itself.
The state of AM radio today
According to a June Nielsen report, more than 82 million Americans listen to AM radio every month. That's approximately one out of three terrestrial radio listeners. The numbers are even higher in the upper Midwest. Approximately 48% of radio listeners in the Chicago and Milwaukee markets listen to AM. Markets in Ohio, Minnesota and the Dakotas are also higher than the national average.
Longtime agriculture broadcaster Max Armstrong admits he still loves AM radio. At some point, he plans to install two new loop antennas that will improve reception on his North Carolina property. On a recent night, he found himself listening to a station all the way from Canada coming in clearer than a local station.
"It was AM radio at its best with the oldies music," he says. "Sixties and 70s music don't belong on FM. They need to be on AM, and they need to have an announcer who was alive at that time because some of these kids introducing the oldies don't even know how to pronounce the names of the groups now…but I digress."
Still, despite building a huge following through AM, Armstrong says radio broadcasters are not without fault when it comes to AM's decline. Companies sold land where strong AM signals once beamed across the land. This left many stations with weaker signals covering smaller areas. Economics forced other changes as companies allocated resources to different priorities.
"When the epitaph is written for AM radio, I think it will be that AM radio killed itself," he says. "I think broadcasters have neglected it to some extent. They put their money into FM, and I hate to say that because I love AM so much."
Can legislation save AM?
Winnekins believes the AM for Every Radio Act has a very good chance of passing. However, it may not be enough to save car radios in the long run. That's because the proposed law does not include any receiver standards for radio receivers.
"Without minimum standards, the car companies will continue to just put garbage in," Winnekins says. "They'll put in the cheapest junk they can find, and their customer will complain.  Then they can say, 'it's not our fault. It's the broadcast industry's fault.'"
Subscribe to receive top agriculture news
Be informed daily with these free e-newsletters
You May Also Like
---