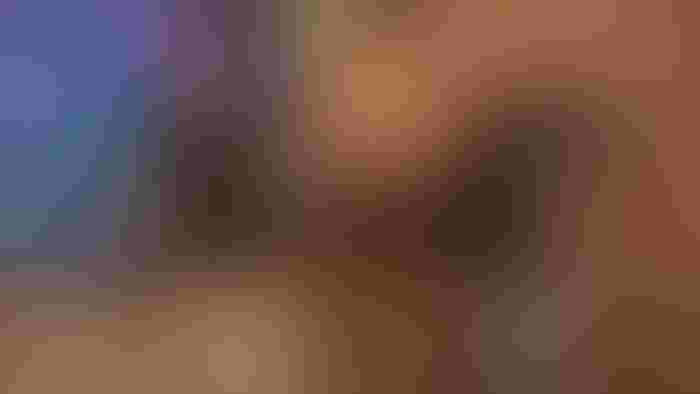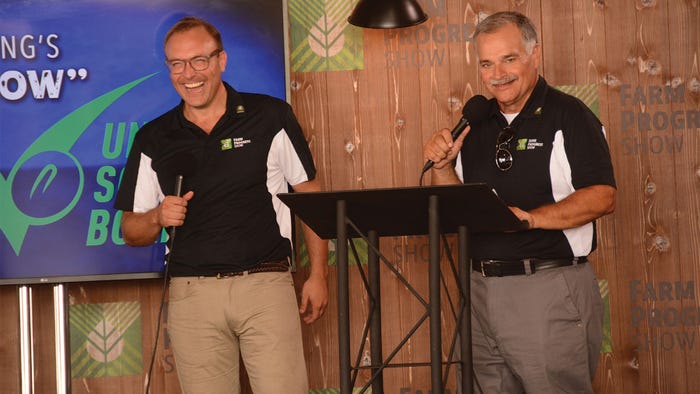 Max Armstrong began a new chapter in his life when he officially retired from Farm Progress on June 30. But no worries, you will still find him at the 2023 Farm Progress Show in Decatur, Ill.
"Come up and say hello," Armstrong says. "Getting reacquainted with old friends and meeting new ones is what the Farm Progress Show is all about for me."
When Armstrong was 8 years old growing up on a farm near Princeton, Ind., he decided he was going to become a farm broadcaster.
First, he spent over two years with Illinois Farm Bureau, where he met his wife, Linda. Then he spent 31 years at WGN in Chicago, working alongside fellow broadcasting icon Orion Samuelson.
Full career
For the past 14 years, Armstrong has headed up "This Week in Agribusiness," a weekly TV program, and prepared daily radio broadcasts for "Farm Progress America," heard on dozens of stations across the country. His efforts earned him distinction as an Honorary Master Farmer for Indiana in 2006 and for Illinois in 2018.
Co-host Mike Pearson will take the top spot at "This Week in Agribusiness." But don't be surprised if Armstrong guest-hosts occasionally. Pearson will also become the primary voice of "Farm Progress America."
Meanwhile, Armstrong will fulfill duties at the Farm Progress Show and Husker Harvest Days this year, and complete other key projects, including the "Best of Farm Progress" and the second season of "Farm Next," sponsored by Pivot Bio in cooperation with Farm Progress. Both shows are on RFD-TV.
FPS memories
Armstrong's most poignant memory from the Farm Progress Show may surprise you, but it reflects his love of country, farming and conservation.
"I was standing at the 2001 Farm Progress Show in Indiana, and it was around 9 a.m. that first morning. It was only two weeks since 9/11, and everyone was jumpy," Armstrong says. "A somewhat older man approached, and I could tell he wanted to talk.
" 'You're Max Armstrong, right?' he began. 'I want to show you something,' he said, pulling out a picture. I had no idea where this was going," Armstrong says.
The picture was of himself and a taller, younger man. According to Armstrong, the man said, "This was me and my nephew at the Farm Progress Show last year. I drove 900 miles to fulfill a promise and show you this picture."
"As it turns out," Armstrong says, "I was talking to Albert Ogonowski, Dracut, Mass., uncle of Capt. John Ogonowski, pilot of American Airlines Flight 11, the first plane hijacked and flown into the World Trade Center."
Always a farmer
Ogonowski said his nephew was a third-generation farmer before becoming a pilot. He had planned to attend the Lafayette, Ind., show with his uncle, so Ogonowski completed the trip.
"I stayed in touch with Albert, and later brought John's story to light. He was a strong believer in conservation and in protecting land from development. His family farm in Massachusetts will remain in agriculture due to his efforts," Armstrong says.
"To me, the Farm Progress Show is all about people you meet and friendships you kindle and rekindle. If you have met me before, come say hello. If not, I will be waiting to meet you at this year's show."
The 2023 Farm Progress Show is Aug. 29-31. Learn more at FarmProgressShow.com.
Subscribe to receive top agriculture news
Be informed daily with these free e-newsletters
You May Also Like
---