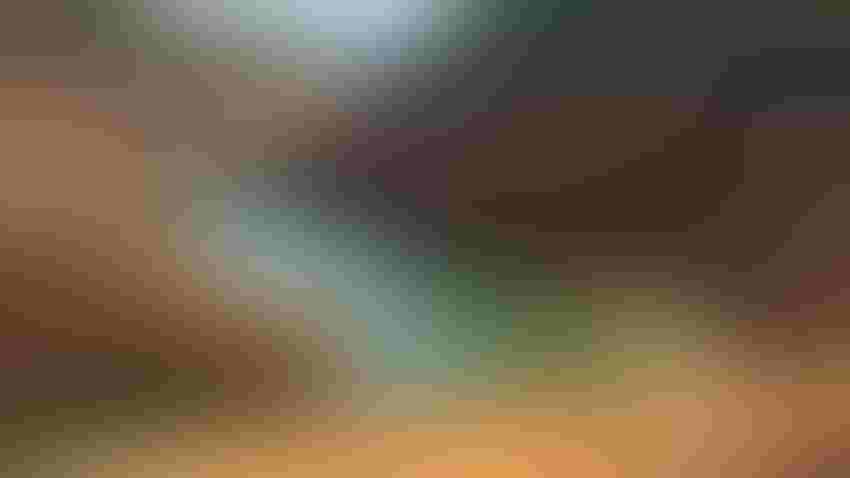 California's feast-or-famine of rain and snow is creating a new issue for the state this year. As reservoirs like Lake Oroville fill (seen here in 2021 when it fell to lows not seen since Oroville Dam was completed), the state Department of Water Resources is running out of places to store what promises to be an epic runoff from a record snowpack in the Sierra Nevada.
Todd Fitchette
California's State Water Project contractors were just promised 75% of their contracted allotments because of the epic rain and snow that has fallen on the state. The question remains: will the state boost that to 100% given what has and will likely fall in the coming weeks?
The 75% allocation is an estimated 1.7 million acre-foot improvement over the previous 35% promise a month ago, according to Molly White, California's State Water Project water operations manager.
The less-than-full allocation comes as California Department of Water Resources Director Karla Nemeth says the state's portion of San Luis Reservoir filled on March 21. The off-stream reservoir holds about 2 maf of water – half of which is controlled by the state. The other half is managed by the U.S. Bureau of Reclamation for the Central Valley Project.
California needs to move incoming water to SWP contractors with the ability to store additional water in surface reservoirs or water banks, Nemeth said during a press briefing on March 24. The problem is: California is running out of places to effectively store water for later use. She said this while touring the flooded Tulare Lake Basin of central California.
The state is working with its existing SWP contractors to try to take as much water as they can in the short term to store in surface reservoirs, or in groundwater banks as it realizes runoff this summer will grossly overtax the state's ability to store it.
"There's more water in the Sierra than these facilities can handle," Nemeth said.
Asked about the state's desire to build new infrastructure to store what it says will be needed for the boom-bust cycles of rainfall amidst climate change, Nemeth pointed to the state's support of Sites Reservoir in northern California and plans to boost storage capacity at San Luis and Los Vaqueros reservoirs. At best, Sites Reservoir, the off-stream storage facility proposed for the western edge of the Sacramento Valley, is 10-20 years from completion.
Lake Oroville, the cornerstone reservoir in the State Water Project, had 2.9 maf in storage on March 24, or 119% of historical average, White said. Releases from the reservoir into the Feather River are at 15,000 cfs as DWR officials continue to watch inflow, weather forecasts, and downstream flows.
Nemeth said there is perhaps one more opportunity to revisit the SWP allocation by June. She would not elaborate on the likelihood of boosting it to a full allocation.
Subscribe to receive top agriculture news
Be informed daily with these free e-newsletters
You May Also Like
---