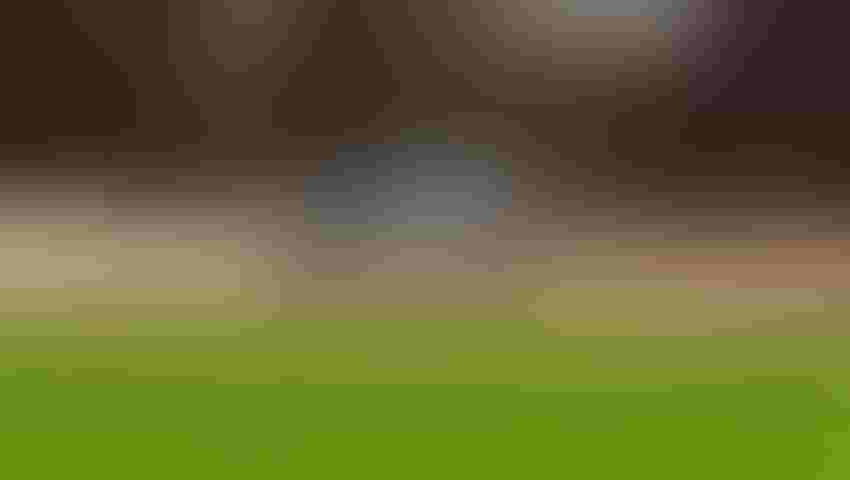 A U.S. Border Patrol truck makes its way along a levee next to the fence separating the U.S. and Mexico.
Todd Fitchette
A coalition of 26 governors -- including five in the West -- say they still haven't received a response from President Joe Biden after requesting a meeting with him about the U.S.' southern border a year ago.
The governors -- including Arizona's Doug Ducey, Idaho's Brad Little, Montana's Greg Gianforte, Utah's Spencer Cox and Wyoming's Mark Gordon -- say they sought solutions to the national security and public health crisis created by the unenforced border with Mexico.
"The months-long surge in illegal crossings has instigated an international humanitarian crisis, spurred a spike in international criminal activity, and opened the floodgates to human traffickers and drug smugglers endangering public health and safety in our states," their recent letter states. "The negative impacts of an unenforced border policy on the American people can no longer be ignored."
As Haitian refugees and other undocumented immigrants flooded across the border in 2021, farmers and ranchers along the border said the situation worsened by the day. The American Farm Bureau Federation says local and state border security resources have been exhausted, leaving little help for farmers and ranchers experiencing theft and property damage.
Related: Border situation threatens farmers' livelihood
As more than 2 million migrants have illegally crossed the border this fiscal year, illegal immigration has become a hot-button issue in this fall's midterm congressional campaigns. The issue has risen to the forefront as Ducey and Govs. Greg Abbott of Texas and Ron DeSantis of Florida began sending busloads and planeloads of migrants to so-called "sanctuary" areas. Abbott and DeSantis also signed on to the governors' letter.
Democrats have derided the Republican governors' move as a political stunt, but a recent CBS/YouGov survey found that 51% of registered voters approve of sending illegal immigrants to Democratic cities, compared to 49% who disapprove. Additionally, 88% of those who approve say it is an effective way of bringing attention to the issue of illegal immigration, notes Yahoo News.
In an interview in early September, Vice President Kamala Harris told NBC News that the immigration system "still needs to be fixed" but blamed the Trump administration for the border surge that has happened since Biden took office.
"The border is secure, but we also have a broken immigration system, in particular, over the last four years before we came in, and it needs to be fixed," she said on "Meet the Press."
Border crisis
While agriculture relies on immigration for much of its labor force, farmers and ranchers from Texas to California complain that local and state border security resources have been exhausted, leaving landowners to live in fear while human smugglers known as Coyotes reap a windfall from leaving people destitute.
The governors say border states aren't the only ones affected.
The sustained availability of drugs and the impact from crime related to drug abuse – including property and violent crimes – present continuing threats to the health and safety of Idahoans," Little said. "Meth and fentanyl are the most serious and growing drug threats in Idaho, and there is a direct tie to the loose border with Mexico. America's governors, including me, are asking the President to talk to us and work with us on solutions to the crisis."
Many states have committed unprecedented resources to support security at the border, the governors note.
In July, Little announced Idaho would send a specialized team of Idaho State Police troopers to assist with intelligence gathering and investigative work related to drug interdiction at the border. The troopers completed their weeks-long mission, serving both as a force multiplier for local efforts at a time when it's needed along the border and, importantly, to bring back to Idaho the experience of seeing and learning up-to-the-minute enforcement techniques.
"While governors are doing what we can, our Constitution requires that the President must faithfully execute the immigration laws passed by Congress," the governors said. "We come directly to you seeking an open and constructive dialogue regarding border enforcement on behalf of U.S. citizens in our states and all those hoping to become U.S. citizens."
About the Author(s)
Subscribe to receive top agriculture news
Be informed daily with these free e-newsletters
You May Also Like
---