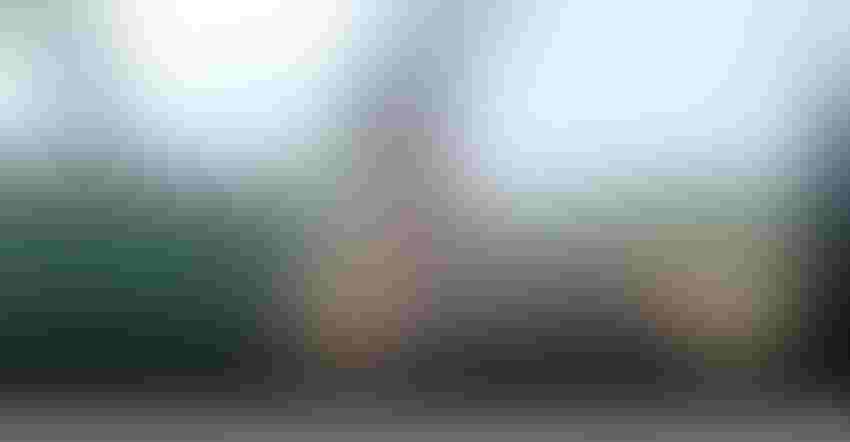 Like most years, this fall we can't accurately predict what soybeans will yield. We were in soybean fields quite a bit during late summer. We pulled plants, sent tissue tests, examined stands, and counted pods. We knew we could have something really good (irrigated), but hesitated to make a guess.
As I mentioned in earlier entries, the late planting really cut down on the number of fruiting nodes. A soybean plant just needs to grow to have the opportunity to put on more pods. It is common this year to find plants with only 10-12 fruiting nodes. The best I've seen on our farms is 17-19.
Does plant population matter?
I'm no longer sure higher populations is important, unless you're trying to make the plants grow taller for harvest-ability. On both ends of our variety plot I did a population trial. There was no significant difference between 100,000, 120,000, and 140,000 planting rates. Statistically, they all yielded the same. I can't draw any conclusions from the plot yet as we still have to finish the later varieties which were not ripe enough to run last week.
Every day when we go to the combine, it's difficult to know what to expect. We've kind of been on a roller coaster. It's hard to be disappointed with irrigated fields we have cut, but we had hoped for more. Irrigated yields are running at or slightly better than our 5-year average.
Dryland fields are where the Dramamine is needed. Little short plants can yield 50 bu. per acre, and nice looking plants have yielded 30. Generally the lighter soils are struggling to make 20-25 bpa, and the heavier soils are carrying the fields. We've had one dryland field be a pleasant surprise, running at the 5-year average; all the others have been significantly off pace by 20 to 25%. Some yields are half of last year's production.
The opinions of the author are not necessarily those of Farm Futures or Farm Progress. 
Subscribe to receive top agriculture news
Be informed daily with these free e-newsletters
You May Also Like
---