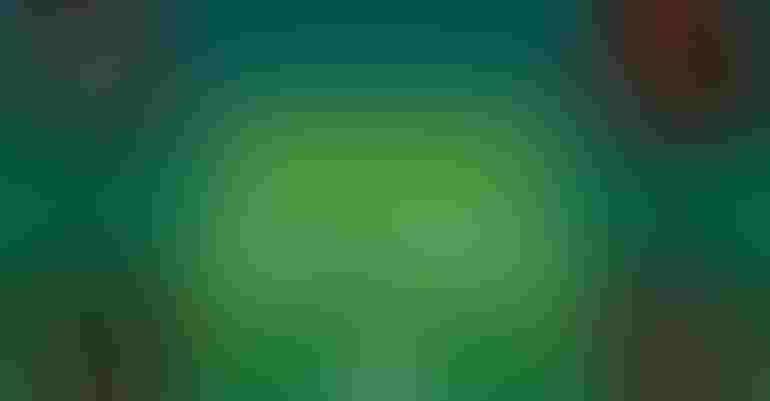 Congressional Western Caucus
Those involved in the agriculture industry know that farmers are active environmentalists as opposed to environmental activists, yet the response to the "Green New Deal" has painted agriculture as the culprit.
Sen. Edward Markey, D-Mass., and Rep. Alexandria Ocasio-Cortez, D-N.Y., introduced a Green New Deal resolution in both the Senate and House in early February that they touted "would create millions of good, high-wage jobs in the United States, provide unprecedented levels of prosperity and economic security for Americans and counteract systemic injustices – all while addressing the existential challenge of climate change."
As it pertains to agriculture, the resolution says it specifically will accomplish the goals of the Green New Deal by "working collaboratively with farmers and ranchers in the United States to remove pollution and greenhouse gas emissions from the agricultural sector as much as is technologically feasible, including: by supporting family farming, by investing in sustainable farming and land use practices that increase soil health and by building a more sustainable food system that ensures universal access to healthy food."
Sen. Mitch McConnell, R-Ky., has said the Senate will vote on the proposal in the next few weeks. The vote is seen as a way to get Democrats to decide where they stand on the issue, while most Republicans oppose the proposal championed by Ocasio-Cortez.
Still, not all Democrats are in support of the measure. This week, while speaking at an event sponsored by Politico titled "A New Roadmap for Environmental Sustainability," Senate Agriculture Committee ranking member Debbie Stabenow, D-Mich., stopped short of supporting the Green New Deal but did say that "climate change is real, manmade and we need to act on it now." She said the issue of climate change has been viewed through a political lens that shortchanges the opportunities for real solutions.
She said severe, changing and erratic weather continues to affect agriculture, and solutions aren't scaling up fast enough to stem the impact. She praised businesses such as McDonald's that spoke earlier in the event for looking at ways corporate leadership can address the impact on the environment.
At first read, this seems laudable, but the question remains whether the government should require these changes from the top down.
On the Senate floor earlier this week, Sen. Chuck Grassley, R-Iowa, gave a one-minute speech on the Green New Deal and explained that this new deal is a spin-off of President Franklin D. Roosevelt's attempt during the 1930s to pull the country out of the Great Depression. The problem, Grassley said, is that it didn't work then, as the depression didn't end until the U.S. entered World War II.
"Just like the original, the Green New Deal sounds like really bold action, but it's really a jumble of half-cocked policies that will dampen economic growth and will hurt jobs. Everything our government ought to be trying to do is to encourage economic growth and encourage jobs," Grassley said.
The age-old idea that livestock emissions are to blame for increased greenhouse gases continues to surface.
Reports indicate that Ocasio-Cortez unveiled some basics of her own green new deal. Although later purged from her website, a document noted that "we aren't sure we'll be able to fully get rid of farting cows ... that fast." It adds that cow riddance is to be achieved by working "with farmers and ranchers to create a sustainable, pollution- and greenhouse gas-free food system."
At a Feb. 27 Capitol Hill press conference, Rep. Rob Bishop, R-Utah, ate a burger, and his Congressional Western Caucus later posted a cartoon of Ocasio-Cortez astride a mound of buns. Trump Administration alum Sebastian Gorka, speaking at CPAC Thursday morning, took it even further: "They want to take away your hamburgers," he said. "This is what [Joseph] Stalin dreamt about but never achieved."
When Agriculture Secretary Sonny Perdue was asked his thoughts on the Green New Deal in a House Agriculture Committee hearing on Feb. 27, his response was candid. "Besides giving our cattle Pepto Bismol, not sure what else we can do," he said.
Will Coggin, managing director of the Center for Consumer Freedom, penned an op-ed in North Carolina's Sampson Independent News saying the idea that livestock are contributing to global warming in a significant way dates to a decade-old U.N. report claiming that animal agriculture was responsible for the same amount of global emissions as the transportation sector.
"It's time to clear the air: Cows (and pigs and chickens) are not a climate threat," Coggin stated.
"The notion that livestock emissions should even be a target of Green New Deal is questionable, as livestock accounts for only 5% of global emissions, and 3.3% in the U.S. Beef, in particular, has reduced emissions per pound of meat produced by about 10% since the 1970s. The U.S. agriculture sector as a whole has also dropped its output of emissions by nearly a third of what it was 10 years ago. The addition of more bureaucratic regulation is unnecessary and would likely hinder the progress that has been made."
Matt Deppe, chief executive officer of the Iowa Cattlemen's Assn. (ICA), said, "Removing all livestock and poultry from the U.S. food system would only reduce global greenhouse gas emissions by less than one-half of one percent."
A release from ICA added that concerns about livestock and greenhouse gases generally reflect a worldwide view of livestock production. "Because of advances in animal health, animal welfare, genetics and nutrition in the U.S., our beef has one of the lowest carbon footprints in the world -- 10-50 times lower than some nations, according to the U.S. Environmental Protection Agency. The EPA also reports that greenhouse gas emissions from cattle only account for 2% of U.S. GHG emissions," ICA said in the release.
"We need to stop the ideological debate," Stabenow said. "It's going to do us all in if we allow ourselves to be in this little, narrow debate right now."
Subscribe to receive top agriculture news
Be informed daily with these free e-newsletters
You May Also Like
---