"I understand why he did what he did with China, but I wish he would stop tweeting,"' says Iowa farmer Robb Ewoldt. "It seems every time he tweets it costs me 15 cents per bu. on my soybeans."
Mike Wilson
President Trump has some very loyal followers in farm country.
In January when we polled farmers, nearly two-thirds agreed with the statement, "President Trump's tariffs will be worth it in the long run." Flash forward to this spring as farmers dodged incessant rainfall to plant soybeans they hoped would be gobbled up by Chinese buyers in a shiny new trade deal; instead, they got word that the deal was off, with no resolution in sight. 
Yet, 54% of self-described rural residents said they approved of Trump's job performance, compared to 41% of all Americans, according to a May 2019 Gallop poll.
This is a testament to not just the farm vote's faith in the president's economic plan, but also their stouthearted ability to stomach even the most child-like behavior coming out of the White House.
Even so, are they weary of being the 'tip of the spear' in the president's efforts to get better trade deals?
"I'm going to stand with the president, but I'm not going to just go in and vote for him blindly," says Iowa farmer Robb Ewoldt. "I understand why he did what he did with China, but I wish he would stop tweeting. It seems every time he tweets it costs me 15 cents per bu. on my soybeans.
"Just tell the trade ambassadors to go in a room and hash it out," Ewoldt suggests. "Don't talk about it until there's an agreement. But unfortunately, that's not how he works."
Related:Rural voters sticking with Trump
The debate over the president's tactics can get ugly.
"As soon as Trump came along he said the Trans Pacific deal was a disaster," says Brownsburg, Ind., farmer Mike Starkey. "Then he said NAFTA was a disaster. This new USMCA (NAFTA replacement) deal came along and that hasn't been approved. Then the tariffs with China. He says farmers love him -- are you kidding me? It's out of control. We have no trade anymore and they won't come back later because they don't trust us."
Starkey's neighbor Jack Maloney takes a slightly different view. "I'm a bit more optimistic about the Chinese tariff situation," he says. "The consumer is ultimately paying for this, but Trump is the only person who has had the intestinal fortitude to take on this massive inequality in trade.
"I agree with what he's doing, but we're taking a hit that's going to wash some of us out."
So, with the 2020 presidential campaign ramping up – oh boy, endless TV commercials! – how will rural America vote?
"It depends on who he's running against," says Ewoldt. Illinois farmer Megan Dwyer says she would probably vote for Trump again if an election was held today. "We need someone in that position who doesn't come from a strong political background, who is not afraid to stir things up," she says. "Trade negotiations, especially with China, needed to happen – no one was happy with what was going on, especially with proprietary information and intellectual property."
Related:A mad scramble to the finish line
No strategic plan
To be sure, it will take a few wins in the trade war column to convince farmers to stay the course. But is the current trade strategy working?
"If he would unilaterally, with other productive and supplying countries, put a plan together, he might be able to get something done," says Starkey. "He is not going to win against a life-long president (Xi Jinping) with his off-the-cuff decision making."
As farmers worry about lost overseas sales, the president still controls his political fate. At any point in the presidential campaign he can declare that a deal has been made with China – even if nothing has meaningfully changed, sort of like NAFTA 2.0. He can then proclaim he has come to the rescue of his core voters and "Made American great again."
Even with a trade truce, it's anyone's guess as to how quickly we can fix the damaged relationships with trade partners. And, if you're Chinese president Xi Jinping, how motivated would you be to accept any such deal -- real or imagined? China does not make decisions based on an election cycle.
"He's said he's a genius," concludes Maloney, "but history will tell if he's a genius or an idiot."
The opinions of the author are not necessarily those of Farm Futures or Farm Progress. 
About the Author(s)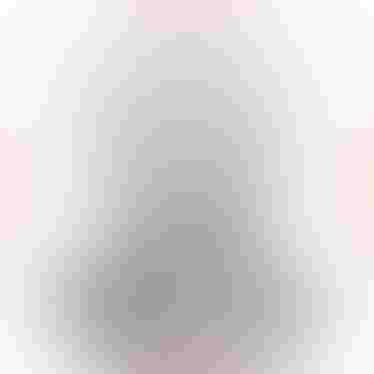 Executive Editor, Farm Futures
Mike Wilson is executive editor and content manager at FarmFutures.com. He grew up on a grain and livestock farm in Ogle County, Ill., and earned a bachelor's degree in agricultural journalism from the University of Illinois. He was twice named Writer of the Year by the American Agricultural Editors' Association and is a past president of the organization. He is also past president of the International Federation of Agricultural Journalists, a global association of communicators specializing in agriculture. He has covered agriculture in 35 countries.
"At FarmFutures.com our goal is to get readers the facts and help them analyze complicated issues that impact their day-to-day decision-making," he says.
Subscribe to receive top agriculture news
Be informed daily with these free e-newsletters
You May Also Like
---