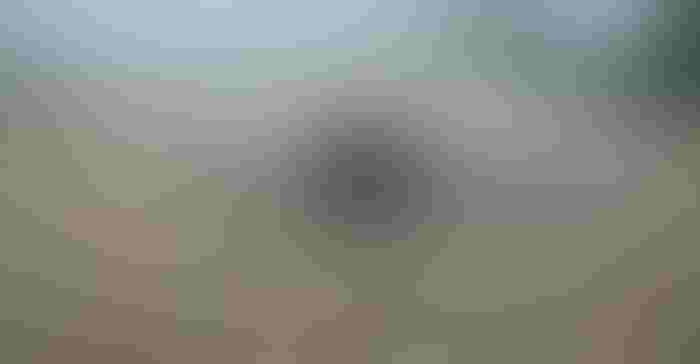 Farm Futures crisscrossed the Midwest the first week of June to talk with farmers as they dashed to finish planting. Here's what we learned:
It was June 5 and Jack Maloney was between a rock and a hard place. On one side loomed an insurance decision --to take Prevented Plant on very soggy acres. On the other, a rainstorm bearing down on his already saturated farm in central Indiana.
Just giving up on planting went against every instinct in his body.
"We're crossing a bridge we've never crossed before in my 41 years of farming," he said wearily. "We've been late, we've had poor crops, water has destroyed some crops. But I've never, ever failed to plant."
Related: To get a better assessment on hybrid risk from late planting use this University of Illinois growing degree days tool.
Maloney and his neighbor Mike Starkey got lucky. The rainstorm moved north, offering two precious days for the Brownsburg, Ind., farmers. Starkey finished his soybean planting and tackled as many corn acres as possible as Maloney was searching for soybean fields that were dry enough to plant.
"We were hammering down going 24/7," said Starkey. "Fortunately, we bought an air seeder last summer to use for cover crop and wheat seeding but we converted it over to soybean planting. Using the air seeder along with their soybean planter we were able to finish our beans in just three days. I feel a lot better than I did a few days ago because we had zero acres planted."
That's the rollercoaster Midwest farmers were riding last week: plant where you can if you can, switch to another crop, or call your insurance agent.  While sunny skies helped thousands of acres get planted, it's hard to assess yet how much lost acreage or yield cuts we'll see this year.
"I saw hundreds of fields untouched and saturated on a parts run north of Indianapolis last week," said Maloney. "It's horrible."
Anyone still planting is either betting on beating yield drag, or betting on a fall rally that drives higher revenue compared to a Prevented Planting payment.
Even fields that got planted 'on time' can yield nasty surprises. Robb Ewoldt, who grows 900 acres of corn, soybeans and alfalfa near Davenport, Iowa, planted his last soybean field June 1, but a closer look at earlier-planted fields showed meager emergence and discolored plants hit by phytophthora. Stand counts of 25,000 to 73,000 were well below half his emergence goal, so he was forced to replant 400 acres last week. 
"Our soil was saturated, there's no oxygen left for these seeds," he said. "The soil has a sickening smell to it. Even the weeds wouldn't grow."
We finish lunch at the Corner Grill in Blue Grass, Iowa, as well-wishing friends stop Ewoldt to ask how his fields look. "They're drying out," he reports hopefully. It's like they're asking about a sick aunt.
"People in farm communities, they know what we're going through," said Ewoldt.
But even as fields dry, farmers know all too well the weather could turn on them yet again.
"We all just have to see what happens," said Maloney. "The summer could turn off perfect, and with a late fall, it could be a great crop. But every day we're out here planting makes that yield loss more real."
Marketing opportunities
Even so, better weather and bullish market signs have farmers feeling more optimistic, especially in corn markets.
"We still have old crop to sell, and we've seen rallies," said Megan Dwyer, who farms near Geneseo, Ill. "There is a lot of optimism in the country on where we might see the corn market go."
With some corn acres either destroyed, prevented plant, or suffering from yield loss due to late planting, "I could foresee the corn market going pretty big – maybe $5 per bu. or higher," said Maloney.
Ewoldt agrees.
"I believe we will be rewarded for planting corn this year," said the Iowa no-tiller. "We obviously aren't going to have record yields like we did last year. We're going to chew through our big crop from last year and see enough yield reduction this year that the markets are going to respond."
Bryce Knorr, Farm Futures senior grain market analyst, plugged in five million fewer harvested acres into initial forecasts for 2019 corn production, chopping off 8 bushels per acre off average yields with normal summer weather due to late planting. He expects final corn acres to be less, with Prevent Plant perhaps taking as many as 10 million acres this year.
Ewoldt's historical break evens of $3.40 per bu. corn and $8.80 soybeans will be higher this year due to lower yields, but those figures do include land costs. While he expects higher corn prices this fall he believes they won't last forever.  
"We will have to be aggressive," he said. "It would be nice to have acres sold before everyone starts looking to plant more corn acres next year. There's money to be made if you get in early enough."
Worry over 2019 yield loss had Starkey only 50% pre-sold on new crop corn. He is locking in 2020 corn cash at $4.05 per bu., "and I have orders in on top of that," he said. "I started selling 2020 corn crop now because, who is going to plant beans next year, with these markets and tariffs?"
Weather stress could provoke farmers to plant abandoned corn acres to soybeans, putting pressure on the market. Both Starkey and Maloney are looking to lock in futures prices at or above $9 per bu.
"This basis is going to be overwhelmingly wide on soybeans -- no one will want them by harvest," predicted Starkey.
"If we can get close to $9 per bu. on this year's crop of beans you'd better be selling three years ahead," added Maloney. "It's going to throw that bean market into such a catastrophe we won't be able to make money on beans for several years."
Ewoldt is upbeat about his soybean replant decision, even at this late date. He is a Beck's Hybrids dealer and got free replacement seed. He got a non-GMO contract for $1.50 per bu. premium and locked in a futures contract at around $9.20 per bu. That, with the expected Market Facilitation Program payment from USDA, makes profit a real possibility. Growers will receive payments based on their county's estimated loss for all covered acres they plant.
Logistical worries
This spring's nightmare weather halted north-bound Mississippi River barges full of supplies at St. Louis, and they haven't moved since. That has compounded some fertilizer decisions – and could make harvest problematic.
"Having access to the river terminal is important and the river has been shut down for months," noted Dwyer, who farms 700 acres of corn, soybeans and alfalfa with her father Richard. They sell soybeans at a CHS river terminal, non-GMO corn for a premium that is shipped to Japan, and feed corn to their cattle herd. Surplus corn goes to an ethanol plant.
"We have some April soybean contracts we haven't been able to deliver," she said. "It would be nice to get bins emptied and prepped for fall. Basis is going to get pretty wide unless river traffic gets moving."
Ewoldt is in a similar boat, so to speak.
"With the barges not running the grain elevators are jammed up, and I'm not able to deliver the grain I have contracted," he said. "I can't get paid until I deliver, so it can affect cash flow."
Today's river problems could spill over at harvest. When the river does open, those barges will be needed to move stored crop down river, making basis even wider.
"If we are exporting on this tight window and have all these bins full of beans, how do you get it all moved out in time for us to harvest this fall?" asked Ewoldt.
It's one reason he decided to put one of his semi-trucks into commission to do commercial hauling.  "I breathe a little easier, knowing that there's money coming in," he said. "It's hard to pay back debts if you're just breaking even. It's been very profitable and it's helping to offset something that I can't control."
Forty days and forty nights
If this spring seemed almost Biblical, there's good reason.
"Easter was beautiful this spring," recalled Dwyer. "That was April 21, around the time we usually start planting. The next day we got 1.3 inches of rain and it never really stopped until the end of May.
"Other than about 40 acres, we didn't turn one wheel until this past Sunday," she recalled. With good weather they will finish this week.
The delay forced Dwyer, a Wyffels Hybrids dealer, to switch to shorter maturity hybrids. Last Sunday they procured a large amount of seed for themselves as well as many customers, who switched mainly due to worries over GDDs and the region's median freeze date of Oct. 12.
While grateful to have the seed option, she's worried about harvest. 
"We're in uncharted territory here," she said. "We may be looking at a 30% or more yield loss just from planting date and we're still not planting in ideal conditions."
Crop budget makeover
Maloney said Prevent Plant coverage will gross around $450 per acre, which will pay the cost of a cover crop, weed control, and equipment debt. He expects to lose $40 to $80 per acre on his PP acres. On acres he did plant, even with a lower expected yield of 150 bpa, at $5 per bu. he figures to gross about $750 per acre -- enough to at least break even.
While a planter works furiously in the background, Ewoldt and crop insurance agent Jason Norton check seed placement and discuss options. He needs a minimum of 20 acres to make a declaration.
Ewoldt's coverage is based on enterprise units, which means yields on each farm stands on its own in each county.  "If I have a bad yield on one farm and good yields on another I probably won't get a check because it's based on average for all farms in the county, and I farm in three counties," he explained.  For insurance, Ewoldt opted not to take the more expensive 'individual unit' coverage, where production on each farm would be covered – not added together.
Ewoldt has the highest coverage possible at 85%. Starting June 1, he loses 1% of coverage on any acre that wasn't planted. As of June 7, his coverage had dwindled to 78% on untouched acres.
"We could have mudded it in yesterday, but we chose to wait another day and lose another percent to wait for better planting conditions," he said. "The markets are starting to respond to a supply issue; I'm betting that by fall we have a higher fall price than we did in spring on crop insurance and that will offset my 7% reduction of my crop insurance coverage.
"I'm betting the market is going to rise more than 7% from spring price to fall."
MFP sending the wrong message?
Starkey fears the government's Market Facilitation Program scheme will provoke poor soil stewardship. "As we understand it, you have to plant something to get the payment so there's going to be a lot of acres mudded in to get that payment," he said. Maloney believes that government policy could impact soybean acres.
"When it gets late and you have to be planted to get the payment, you'll end up planting more beans – so with so many acres of beans they'll probably go to $5," he said. "They won't get top yields, but even if it's a few bushels below trend line we have a world full of beans now that we can't get rid of thanks to trade wars. So, with beans I don't see a way to break even.
"Whoever thought up the policy that you have to be planted to get a government payment – they're punishing us for an act of God," he concluded.
Subscribe to receive top agriculture news
Be informed daily with these free e-newsletters
You May Also Like
---