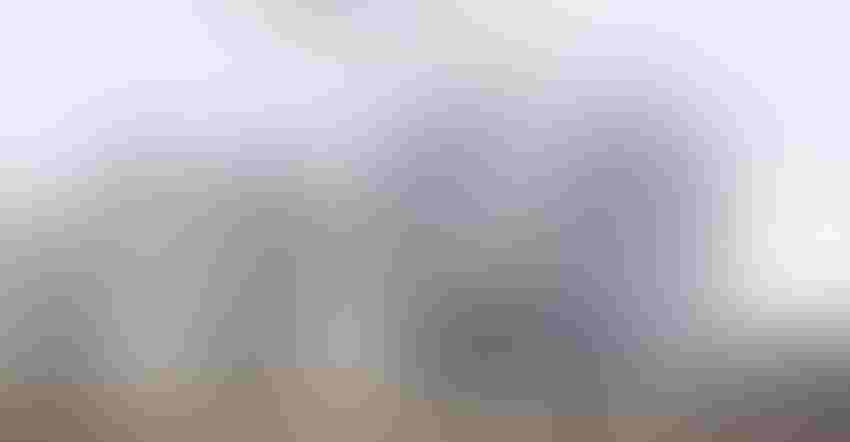 MIXED NEWS FOR BIOFUELS: EPA retroactively lowered 2020 and 2021 while increasing 2022 proposed RFS levels.
iStock/Getty Images
Biofuel producers received a mixed bag of news Tuesday afternoon with the announcement by the Environmental Protection Agency that it would be rolling back biofuels blending volume requirements for 2020 and 2021, while increasing levels for 2022. Although separate issues, the Biden administration also announced the long-delayed $700 million in COVID relief funding for biofuels producers that had been appropriated roughly one year ago and the denial of 65 small refinery exemption requests that had been pending since President Joe Biden took office.
Welcomed by the industry was EPA's proposal to set the 2022 Renewable Fuels Standard conventional renewable fuel requirement at the statutory volume of 15 billion gallons and its move to deny all pending small refinery exemption petitions based on the unappealed holdings of the 10th Circuit Court's decision in the Renewable Fuels Association et al. v. EPA. The agency also said it will follow the Court's ruling when it considers future SRE petitions.
Another request was granted in EPA's proposal to restore 500 million gallons of illegally waived RFS requirements from 2016 —with that volume being added in the form of supplemental requirements to the 2022 and 2023 RFS requirement.
"We commend EPA Administrator Michael Regan and the Biden administration for denying all pending small refinery exemptions, and we are extremely pleased to see the agency shutting the floodgates on these destructive waivers," says Renewable Fuels Association President and CEO Geoff Cooper. "Under the previous administration, these exemptions destroyed demand for more than 4 billion gallons of renewable fuel, resulting in higher fuel prices for the consumer, increased GHG emissions and lower farm income."
RFA was also pleased to see EPA's proposal to bring more transparency to the SRE process by requiring public disclosure of certain information that has previously been treated as confidential business information—something for which the association has been advocating for many years.
RFS retroactively lowered
However, as feared by rumors circulating this fall, EPA took retroactive action for the 2019 and 2020 driving seasons. The proposed draft rule seeks to cut the 2021 conventional renewable fuel requirement to just 13.32 billion gallons, representing EPA's view of actual consumption. In addition, EPA is proposing to reopen the already-finalized 2020 RVO and reduce the requirement from the original volume of 15 billion gallons to just 12.5 billion gallons, again reflecting EPA's estimate of actual consumption.
American Coalition for Ethanol Senior Vice President Ron Lamberty explains, "The RFS is an exceptionally well-written law with provisions written into it to deal with even the devastating volume loss experienced in 2020 and 2021. Each year's volume is converted to a percentage, so renewable fuel volumes automatically rise or fall based on actual fuel sales. By reducing the 2020 percentage and 2021 volumes EPA is essentially shifting more of the pandemic burden from refiners to ethanol producers and farmers, and allowing gallons already sold to be counted against 2022 volumes, extending the pain into another year. EPA is missing the mark on using the RFS to the fullest extent."
Emily Skor, Growth Energy CEO, testified to Congress earlier this fall she does not believe EPA has the authority to retroactively change blending levels.
Following Tuesday's announcement, Skor states, "Retroactive cuts to 2020 blending requirements impact the entire fuel supply chain, including the farmers, producers, blenders, retailers, and responsible refiners who based business decisions on final requirements in place for some time."
Skor adds, "This unprecedented move not only exceeds EPA's legal authority under the RFS, it fails to recognize the law's built-in mechanism that adjusts requirements when fuel demand differs from original projections. At face value, the EPA's plan for 2020 gallons serves as a giveaway to petroleum companies at the expense of rural families and future investment in low-carbon energy."
Biofuel supporters hope EPA will take into consideration their concerns before issuing a final rule.
Democrat senators from the Midwest say while the EPA announcement will help restore certainty in fuel markets, more action is needed to help advance climate goals and drive economic opportunity. "There is clearly much room for improvement, and we will continue working with the administration to make changes to ensure that the final rule fully supports rural communities," says a joint statement from Sen. Amy Klobuchar, D-Minn., Tammy Duckworth, D-Ill., Debbie Stabenow, D-Mich., Dick Durbin, D-Ill., Tina Smith, D-Minn., and Tammy Baldwin, D-Wisc.
Republican senators voiced frustration. Long-time biofuels champion Sen. Chuck Grassley, R-Iowa, states, "This administration has spent much of its first year crowing about its climate priorities while simultaneously begging OPEC to reduce skyrocketing oil costs. Domestically produced biofuels help to solve both of these problems, but the Biden administration opted not to take yes for an answer. I don't want to hear another word about President Biden's so-called climate priorities until he puts his money where his mouth is and delivers cleaner, cheaper biofuels for Americans, just as he promised Iowans on the campaign trail."
National Corn Growers Association President Chris Edgington says reopening the 2020 volumes is unprecedented and rewards the use of oil at the expense of the environment. "We strongly urge EPA to move forward with finalizing the strong 2022 volumes while correcting course on the proposed retroactive cuts," he says.
Biodiesel volumes left out for 2023
Kurt Kovarik, National Biodiesel Board's vice president of federal affairs, says EPA's rule provides some growth for advanced biofuels in 2022, and NBB hopes puts an end to the demand destruction that resulted from unwarranted small refinery exemptions.
"The long delay in setting 2021 volumes is a missed opportunity," Kovarik states. "Moreover, EPA is setting a bad precedent by recalculating the 2020 obligations. The retroactive lowering of volumes creates uncertainty about future growth."
In 2020, the U.S. biodiesel and renewable diesel market grew to 3 billion gallons -- its highest volume ever -- and generated more than 4.5 billion advanced biofuel credits (Renewable Identification Numbers or RINs). Through the first ten months of 2021, the industry maintained a sustainable production rate comparable to 2020. EPA is proposing sustainable growth opportunities consistent with industry expectations along with a statutorily required increase of 500 million gallons in the overall advanced biofuel category, NBB says.
EPA is not providing guidance on 2023 biomass-based diesel volumes, which were due under the statute on Nov. 30, 2021.
USDA aid to biofuel producers
As indicated just last week by Secretary of Agriculture Tom Vilsack, USDA also announced details of its $700 billion in biofuels aid as authorized in the bipartisan COVID relief package in 2020 during the lame duck in 2020 after the elections. In total, USDA will make up to $800 million available to support biofuel producers and infrastructure.
USDA will make the $700 million in funds available through the new Biofuel Producer Program authorized by the Coronavirus Aid, Relief, and Economic Security Act. Additionally, in the coming months, USDA will make $100 million available to increase significantly the sales and use of higher blends of bioethanol and biodiesel by expanding the infrastructure for renewable fuels derived from U.S. agricultural products. 
USDA will announce the official application window for this Biofuel Producer Program within the coming week. By making payments to biofuels producers, the program will help agricultural producers maintain and create more viable markets for products that supply biofuel production, such as corn, soybeans or biomass, USDA says. Payments will be based on the producer's market loss volume in 2020, which is calculated by the amount of fuel produced in 2020 in comparison to 2019. Ethanol production was reduced to nearly 50% at times during the lowest driving periods of the pandemic.
"Ethanol producers are still struggling to recover from COVID-related market losses after what has been the most difficult and trying time in the industry's history," says Cooper. "At the peak of the pandemic, more than half of our nation's ethanol capacity was idled. To this day, many plants remain offline or are operating at reduced output rates and the pandemic has cost the industry well over $5 billion in lost revenue."
"While we sought for a higher level of funding to offset the damage done to ethanol producers from the unprecedented global pandemic, we're appreciative of USDA Secretary Vilsack for following through and delivering on a process for biofuel producers to receive assistance and for the additional support for biofuel infrastructure," Lambert says. "We look forward to informing our members about how to apply for assistance and helping them engage in the process to finally get some much-needed help as they continue to recover from the severe market disruption."
USDA intends to make up to $100 million available in new funds for grants for biofuels infrastructure, such as blender pumps which ensure biofuels have greater availability in the retail market.  The funding will provide grants to refueling and distribution facilities for cost of installation, retrofitting or otherwise upgrading of infrastructure required at a location to ensure the environmentally safe availability of fuel containing bioethanol blends of E-15 and greater or fuel containing biodiesel blends B-20 and greater. USDA will announce the official application window for grants within the coming months.
Subscribe to receive top agriculture news
Be informed daily with these free e-newsletters
You May Also Like
---