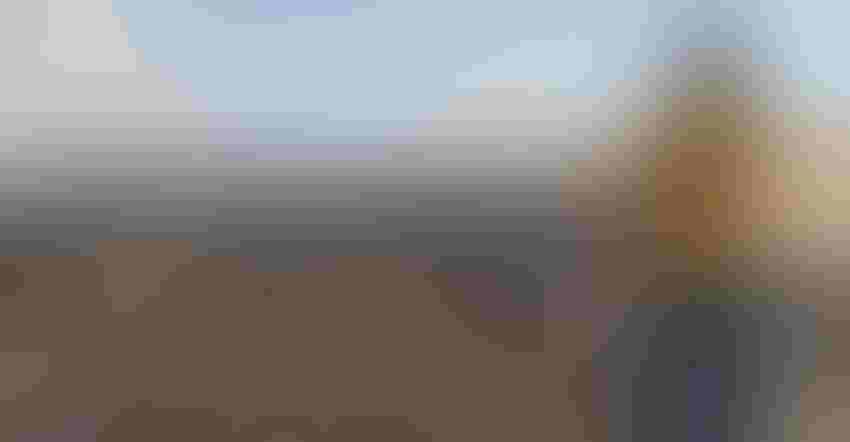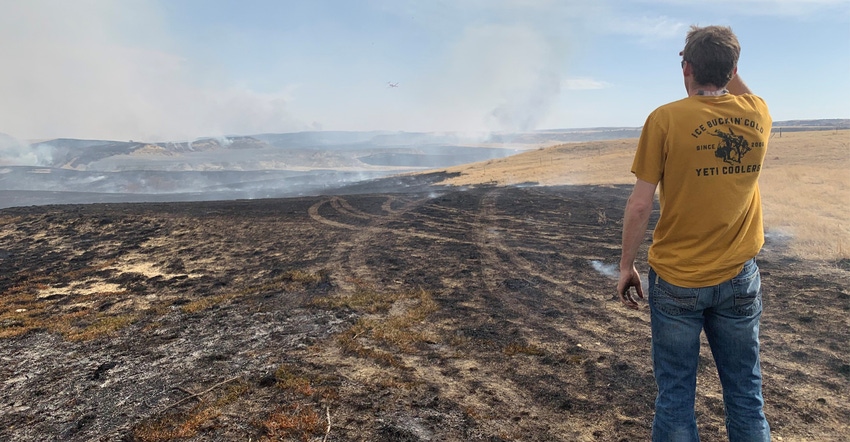 FIGHTING FIRE: Ryan Monsen looks out over a grassland fire near his family farm in McKenzie County, North Dakota.
Celena Monsen
The drought facing most of the Dakotas not only means difficulties for planting, but also could spell trouble for livestock producers later in the year.
North Dakota Gov. Doug Burgum declared a state-wide drought disaster on April 8, and at the time of writing, 98% of the state was in some stage of drought.
Due to a dry fall, producers can expect a 20% to 25% reduction in forage growth this year, assuming normal spring precipitation, says Miranda Meehan, livestock environmental stewardship specialist and disaster coordinator at North Dakota State University Extension. "In North Dakota, we know that 80% to 90% of our forages grow with rain we receive from April through June. If we're not receiving rain in that period, it is really going to have critical impacts to our livestock producers," she explains.
Livestock, crop challenges
NDSU Extension is working to assist producers with handling the challenges associated with drought. "County agents across the state are sharing that producers are modifying their drought plans, and some are already reducing their herd size," Meehan says. "First, we want to be looking for available resources for grazing, and then looking into other strategies such as herd reduction and early weaning."
Other concerns for livestock can are toxicity issues, including reduced water quality and cyanobacteria blooms.
Crop producers face a different set of challenges when dealing with drought. "A big concern we're hearing is reduced germination, as there's very little soil moisture," Meehan says. "Strategies for fertilizer application is another question we're getting frequently, and we have resources and articles available for producers to look to."
McKenzie County farmer Ryan Monsen has had major difficulties. "Having no snow accumulated in our area through the whole winter has made it extremely difficult to get the moisture we need going into the planting season," he says. Monsen and his wife, Celena, farm alongside his parents and sisters.
Fire risks
Fires and burn bans have been part of spring preparation for farmers. "We've been extremely cautious while working outdoors to prepare our equipment, the conditions are so dry that fire can happen rapidly,"  Monsen says.
The Monsens' farm has taken measures for fire safety they never have before, such as keeping machinery ready to prevent fire taking over. "In a normal year we wouldn't have to have our discs hooked up ready to help fight fires.
"We have helped battle many grass fires, alongside other farmers and ranchers with farm pickups and water tanks, in addition to the local fire crews that are already there working to stop the damage," Monsen shares. He says that the local communities have banded together to stay alert to fire risks.
Producer resources
Each farm operation faces a different set of challenges, which is why NDSU Extension created its disaster website. This web page allows producers to navigate different topics related to drought, and it includes information on fire preparedness and recovery.
"That's where producers can find a lot of our resources, publications and webinars, all put in one spot for them to find the information they need," Meehan says.
NDSU Extension has also hosted a variety of webinars on drought preparedness for livestock producers, and several other Extension experts shared crop solutions. This website is updated the day that the drought monitor comes out, so it can be a complete source of information for producers.
About the Author(s)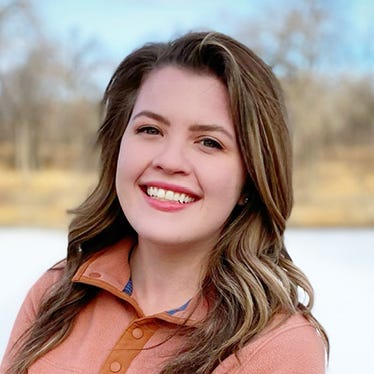 Editor, Dakota Farmer, Farm Progress
Sarah McNaughton is a graduate of North Dakota State University, with a bachelor's degree in agriculture communications, along with minors in animal science and Extension education. She is working on completing her master's degree in Extension education and youth development, also at NDSU. In her undergraduate program, she discovered a love for the agriculture industry and the people who work in it through her courses and involvement in professional and student organizations.
After graduating college, Sarah worked at KFGO Radio out of Fargo, N.D., as a farm and ranch reporter. She covered agriculture and agribusiness news for North Dakota, South Dakota and Minnesota. Most recently she was a 4-H Extension agent in Cass County, N.D., teaching, coordinating and facilitating youth programming in various project areas.
She is involved in agriculture in both her professional and personal life, serving on the executive board for North Dakota Agri-Women, and as a member in American Agri-Women, Sigma Alpha Professional Agriculture Sorority Alumni and Professional Women in Agri-business. As a life-long 4-H'er, she is a regular volunteer for North Dakota 4-H programs and events.
In her free time, she is an avid backpacker and hiker, enjoys running with her cattle dog Ripley, and can be found most summer weekends at rodeos around the Midwest.
Sarah is originally from Grand Forks, N.D., and currently resides in Fargo.
Subscribe to receive top agriculture news
Be informed daily with these free e-newsletters
You May Also Like
---