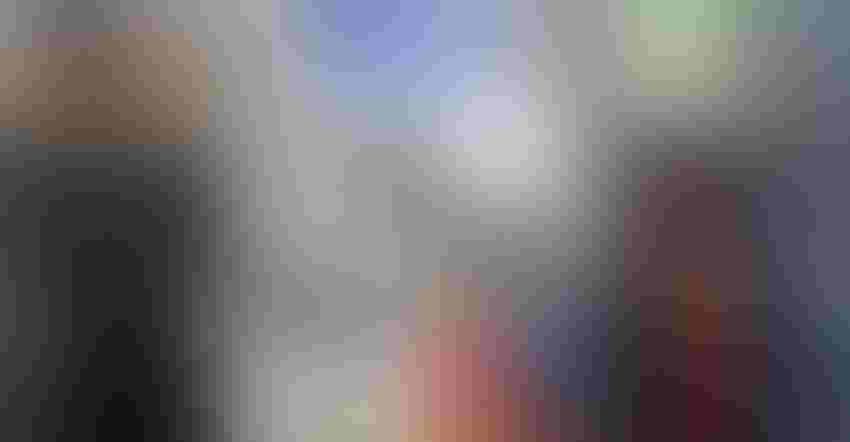 ETHANOL DEMAND DOWNER: Without year-round E15 use, estimated net loss of ethanol sales of 630 million gallons and 221 billion bushels fewer corn needed between 2021 and 2024.
Iowa Renewable Fuels Association
The D.C. Circuit Court of Appeals denied a petition by biofuels industry partners for a rehearing of the American Fuel & Petrochemical Manufacturers, et al. vs Environmental Protection Agency decision that rejected EPA's 2019 regulation allowing year-round E15 sales.
"Our petition for rehearing was an opportunity for the D.C. Circuit to remedy a decision that runs counter to legal precedent and which, if maintained, threatens our nation's rural economy and progress on moving toward a clean energy future," according to a joint statement from the Renewable Fuels Association, Growth Energy and the National Corn Growers Association. 
The industry groups note the petition's denial is "another hurdle to ensuring year-round access to low-carbon E15, however, due to timing, American drivers and retailers will be able to finish out the E15 summer driving season without disruption to their access to cleaner fuel choices at the pump."
In June 2019, EPA issued its final rule extending the Reid Vapor Pressure volatility waiver to E15, and it also found that E15 is substantially similar to E10 certification fuel, allowing the fuel to be sold year-round in conventional gasoline markets. Oil refiners soon challenged the rulemaking in the D.C. Circuit Court of Appeals in an attempt to undermine the expansion of biofuels in our nation's fuel supply. 
Related: E15 court ruling could stall future ethanol demand growth
On Aug. 21, 2020, RFA, Growth Energy and NCGA filed a brief as intervenors in the oil industry's lawsuit. The brief provided strong support for EPA's position that parity in RVP waiver regulations for E10 and E15 is consistent with the provisions of the Clean Air Act and the congressional intent behind those provisions. The organizations further pointed out that extending the RVP waiver from E10 to E15 is appropriate because the volatility of the fuel decreases as more ethanol is added into gasoline beyond E10. RFA, Growth Energy and NCGA also participated in oral arguments for the case. 
On July 2, 2021, the D.C. Circuit Court of Appeals vacated the 2019 rule.
On Aug. 16, 2021, the three organizations filed a petition for rehearing, asking the three-judge panel and the full court to rehear the case because the decision conflicted with binding precedent and had exceptionally significant consequences for the biofuels industry and others. 
According to a white paper released by RFA earlier this summer, if the court ruling stands E15 sales volumes in 2022-2024 would remain essentially flat with 2021 levels, rather than growing rapidly as expected prior to the court decision. Cumulative E15 sales between 2021 and 2024 would be nearly 12.6 billion gallons lower than would have been the case if E15 can be sold year-round.
"This leads to a net loss of ethanol sales of 630 million gallons valued at $1.3 billion between 2021 and 2024," writes RFA Economist Scott Richman.
In addition, the ethanol industry would reduce purchases of corn by approximately 221 million bushels between 2021 and 2024, leading to more than $1 billion in lost sales revenues for farmers, valued at today's prices.
American Coalition for Ethanol CEO Brian Jennings says ACE is disappointed the D.C. Circuit Court refused to reconsider its decision even though EPA's interpretation of the Clean Air Act to permit E15 the same gasoline volatility treatment as E10 is consistent with Congressional intent and reflects the realities of today's motor fuel market.
ACE is helping pursue multiple avenues to ensure E15 sales will not be disrupted next year, Jennings says. If a solution to overcome this artificial market limit is not in place by spring of 2022, there is the potential for significant demand loss in the summer of 2022 in conventional gasoline areas of the country which comprise about two-thirds of the U.S. geography.
"While this is a setback, ACE will do everything it can to ensure uninterrupted market access for E15 so we can eventually move billions of gallons of low carbon ethanol through the marketplace," he adds.
RFA, Growthy Energy and NCGA add, "Moving forward, we continue to push for a permanent remedy long before the start of next year's summer driving season." 
Bipartisan legislation has been introduced in the House (H.R. 4410) and Senate (S. 2339) to clarify E15 should be allowed to be sold year-round in all areas of the country. 
Subscribe to receive top agriculture news
Be informed daily with these free e-newsletters
You May Also Like
---