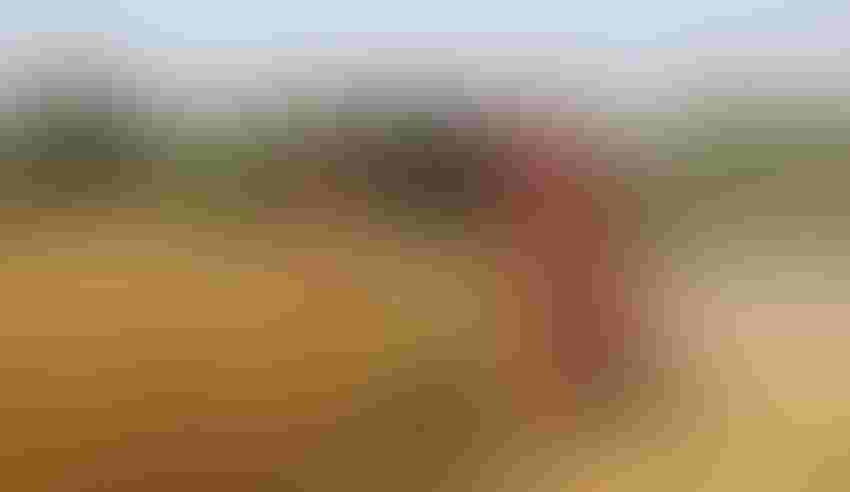 A global pandemic on the heels of a trade war have increased the need for U.S. farm support payments over the past two years.
Ginger Rowsey
U.S. farm payments have increased sharply over the past two years, and those subsidies are now drawing the ire of other countries in the World Trade Organization. 
At issue: the violation of Amber Box policies. In WTO terminology, farm subsidies are generally categorized within a color box: green for non-trade distorting; blue for programs that distort trade but limit production; amber for support measures that distort production and trade. The U.S. is one of 32 countries that have committed to reducing their domestic supports in the Amber Box. 
"As members of the WTO, and as part of the 1995 WTO agreement, we agreed to disciplines on domestic support to agricultural production that distort international markets," said Andrew Muhammad, professor of Agricultural Economics and Blasingame Chair of Excellence in Agricultural Policy with the University of Tennessee Institute of Agriculture. 
The U.S. Amber Box limit is capped at $19.1 billion. USDA is projecting farm payments will greatly exceed that amount for 2019-2020 with farm payments in 2020 possibly topping $40 billion. Two outlying events have contributed to the bulk of the increased support measures. First, the trade war of 2019, which was offset by the Market Facilitation Program. That was followed by the COVID-19 pandemic and the creation of the Coronavirus Food Assistance Program (CFAP) to provide relief to farmers facing COVID-related market disruptions.  
"The WTO has no say so in how a country supports farmers, except that if other countries can prove material harm from that support then they can impose retaliatory tariffs up to the level of estimated damages," said Muhammad. "Right now the European Union, Brazil, Japan and other countries are considering a case against the United States and if successful they will be allowed to retaliate in some way, which would further depress U.S. trade moving forward." 
What's next
"The 'aggrieved' countries are concerned if this is a new normal for the U.S. or if the additional support is simply temporary disaster relief. So, if the U.S. decreases support in 2021 to the WTO limit, the concerned parties may be satisfied," said Muhammad. 
With the expansion of CFAP 2, as much as $14 billion could go to farmers still facing market disruptions caused by COVID-19. Even with a dramatic increase in farm payments, many producers would probably argue the extra support is still inadequate to offset their losses. How Amber Box support payments will continue moving into 2021 remains to be seen. 
"One possibility is to provide decoupled support (support not tied to production or planting) in 2021," said Muhammad. "Decoupled support is not considered trade distorting." 
"The other option is to accept the consequences and continue to support farmers based on their production." 
Subscribe to receive top agriculture news
Be informed daily with these free e-newsletters
You May Also Like
---