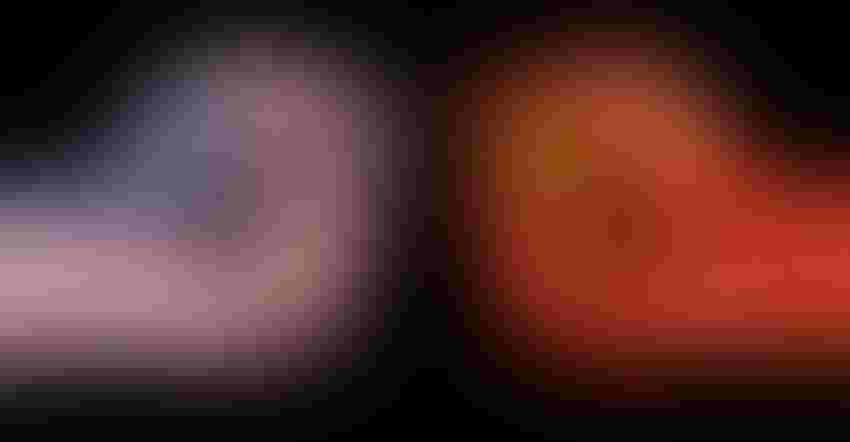 andriano_cz_iStock_Thinkstock
Correction: In the initial posting of this story, we inaccurately reported on the structure of the merger. ChemChina and Sinochem are the focus of the Congressional inquiry. We regret the error.
A possible combination between ChemChina and Sinochem would likely result in a change in Syngenta's ownership that House members are urging trigger additional reviews.
House members sent a letter to Secretary Janet Yellen of the U.S. Department of Treasury requesting a review of the merger between ChemChina and Sinochem. ChemChina acquired Syngenta AG, which was approved by the Committee on Foreign Investment in the United States (CFIUS) in 2016. Consolidation of ChemChina and Sinochem has gained attention in Washington with both companies on the Department of Defense's list of companies that directly finance the CCP's military and intelligence operations.
Concerns about the People Republican of China's state-owned sector and the Chinese Communist Party's influence over the economy, especially in strategic sectors like agriculture, have grown under General Secretary Xi Jinping, the letter notes.
The merger would create the largest chemical conglomerate globally, with the equivalent of over $159 billion annually spread across critical sectors, including agriculture, industrial chemicals and refinery. "Combined with the PRC's onerous market access restrictions and non-tariff barriers in these sectors domestically, this merger would distort international market competition and harm the long-term financial solvency of international firms engaged in these sectors," the letter adds.
Rep. Rick Crawford, R-Ark., says, "The Chinese Communist Party has, for decades, taken advantage of American farmers and now want them to finance their malicious behavior. The merger of these companies is a major concern given China's long history of engaging in economic espionage and agriculture-related intellectual property theft.
"The United States must protect our agriculture producers and our nation's food supply rather than allowing American dollars to fund the CCP's campaign to manipulate markets and expand their influence," Crawford says.
The letter notes that while the original decision reflected the view that the food supply chain of the United States remained largely secure, the CCP's espionage and weaponization of supply chains is "ringing alarms."
"The Chinese Communist Party is aggressively targeting biotechnology through its Made in China 2025 industrial policy and commercial espionage because it is a critical and emerging sector for the global economy," says House Committee on Foreign Affairs Ranking Member Michael McCaul, R-Texas. "CFIUS should use the ChemChina and Sinochem merger to correct its mistake of letting ChemChina acquire Syngenta in 2016 to begin with."
Rep. Jim Baird, R-Ind., says it's imperative the United States take seriously the threat posed by the Chinese Communist Party including their increased influence and consolidation within our education and business communities, and their threat to U.S. investment and intellectual property rights. "We can start by reexamining the 2016 decision that allowed ChemChina's acquisition of Syngenta AG," Baird says.
"As the CCP attempts to expand its influence around the world through state-sponsored mergers and acquisitions like that with Syngenta Group, protecting American farmers and the agriculture supply chain has become a matter of national security. CFIUS and Congress must work together to ensure the Chinese Communist Party cannot disrupt the American food supply and never profits off of the hard work of American farmers," says Rep. Michael Guest, R-Miss.
"China has taken advantage of Iowa's farmers for decades, and this merger would only give China further leverage," says Rep. Ashley Hinson, R-Iowa who serves the northeast quadrant of Iowa.
"Taxpayer dollars should not help Communist China disproportionately influence global markets. We must stand up for American agriculture and stop allowing China to cheat and steal from Americans without consequences."
Rep. Austin Scott, R-Ga.., adds China continues to consolidate state-owned entities in the global agriculture industry at an alarming rate.
"Their influence over the sector can have catastrophic effects to not only U.S. production and markets, but to farming operations and access to food around the world. Food security is national security, and it is imperative the U.S. work to keep the global agriculture industry diverse and products affordable for people around the block and across the globe," Scott says.
About the Author(s)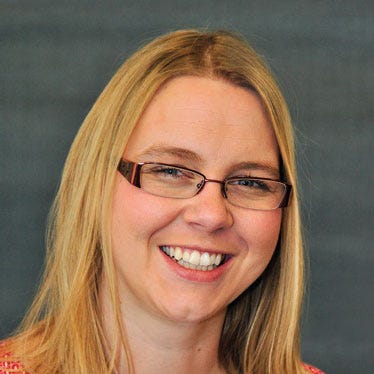 Policy editor, Farm Futures
Jacqui Fatka grew up on a diversified livestock and grain farm in southwest Iowa and graduated from Iowa State University with a bachelor's degree in journalism and mass communications, with a minor in agriculture education, in 2003. She's been writing for agricultural audiences ever since. In college, she interned with Wallaces Farmer and cultivated her love of ag policy during an internship with the Iowa Pork Producers Association, working in Sen. Chuck Grassley's Capitol Hill press office. In 2003, she started full time for Farm Progress companies' state and regional publications as the e-content editor, and became Farm Futures' policy editor in 2004. A few years later, she began covering grain and biofuels markets for the weekly newspaper Feedstuffs. As the current policy editor for Farm Progress, she covers the ongoing developments in ag policy, trade, regulations and court rulings. Fatka also serves as the interim executive secretary-treasurer for the North American Agricultural Journalists. She lives on a small acreage in central Ohio with her husband and three children.
Subscribe to receive top agriculture news
Be informed daily with these free e-newsletters
You May Also Like
---