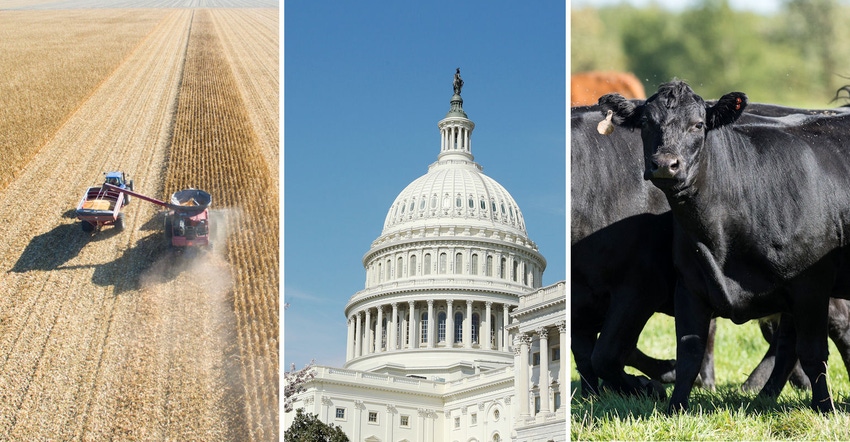 NolanBerg11/flySnow/SteveOehlenschlager/ThinkstockPhotos
Missed some ag news this week? Here are seven stories you might have missed.
1. Chinese officials don't know if they can trust President Donald Trump, airing concerns that he may back out of the limited trade deal both sides say they want to sign in the coming weeks. The first step, which was to be signed in Chile next month, was meant to lead to a more comprehensive agreement later. But Chinese officials are skeptical, saying the U.S. would need to withdraw tariffs. – Farm Futures
2. Agriculture Secretary Sonny Perdue has selected a new permanent home for the Economic Research Service and National Institute of Food and Agriculture. The agencies will be located at 805 Pennsylvania Ave, Kansas City, Missouri. – Missouri Ruralist
3. General Mills is one of several Big Food corporations escalating the buzz around regenerative agriculture, a set of practices that build organic matter in the soil. Regenerative agriculture practices include planting cover crops, managed grazing and applying compost. – NBCNews
4. There are now 42,700 U.S. plaintiffs suing Bayer AG over Roundup. The German company last reported facing 18,400 plaintiffs in July. Bayer lost three U.S. trials where plaintiffs alleged health impacts as a result of Roundup usage. The company is appealing the rules and insists Roundup is safe.- Farm Futures
5. USDA released guidelines for growing hemp, with publication Oct. 31 in the Federal Register. The guidelines outline sampling and testing provisions. – Hemp Industry Daily
6. A bipartisan group of House members have proposed legislation allowing foreign agricultural workers to request five-year visas for themselves, their spouses and their minor children. The workers must have worked in the agricultural sector for at least 180 days over the past two years. The bill would allow a path to legal permanent status for previously undocumented agricultural workers who pay a $1,000 fine. – The Hill
7. USDA projects farm income in 2019 to reach $88 billion, the highest net farm income since 2014's $92 billion. Nearly 40% of that income is related to trade assistance, disaster assistance, the farm bill and insurance indemnities. – Farm Bureau News
And your bonus.
ADM, Bunge and Cargill said China's pivot toward South America as a supplier for soybeans is altering global flows, cutting into U.S. exports and weighing on their profits. – The Wall Street Journal
Subscribe to receive top agriculture news
Be informed daily with these free e-newsletters
You May Also Like
---