WINNERS: The NOYF winners are Brandon and Jessica Batten (left), Johnston County, N.C.; Ben and Kate Sowers, Middletown, Md.; Derek and Renee Martin, Mount Pulaski, Ill.; and Ben and Susan Albright, Lytton, Iowa.
Four couples from Illinois, Iowa, Maryland and North Carolina were recently selected as winners during the National Outstanding Young Farmers Awards Congress, held in Bettendorf, Iowa. The winners include Derek and Renee Martin, Mount Pulaski, Ill.; Ben and Susan Albright, Lytton, Iowa; Ben and Kate Sowers, Middletown, Md.; and Brandon and Jessica Batten, Johnston County, N.C.
The award is based on progress in agriculture, soil and water conservation measures, and contribution to the well-being of the community, state and nation. Each of the four winners received a savings bond from John Deere and a trip to the 2020 Ag Day celebrations in Washington, D.C. Each couple will be featured in an upcoming episode of "This Week in Agribusiness" with Orion Samuelson, who served as master of ceremonies at the awards presentation.
Here's a closer look at the winners and their operations:
• Derek and Renee Martin, Illinois. Derek is the seventh generation in their family farming operation, which began in 1827. His father was a pioneer in no-till, beginning in 1983, and the family has continued a strong commitment to soil conservation ever since. They raise cover crops on half of their 3,600 acres of corn and soybeans. Derek is also working with a local agronomist on a biological solution for their soil that helps reduce their use of seed treatments and additional fertilizers.
Before returning to the farm five years ago, Derek put his degree in farm and financial management from the University of Illinois to work as he managed grain elevators. Renee worked as a dental hygienist before returning to the family farm to help in a variety of capacities. Derek and Renee are parents to two boys, and both coach youth sports. Derek is president of the park district and drainage district and is also an officer on their county Farm Bureau board.
• Ben and Susan Albright, Iowa. Ben joined the family farm in 2005, partnering with his brother on a 1,000-acre crop operation while feeding out 2,300 head of beef cattle. The Albrights focus on conservation practices such as cover crops, buffer strips, grassed waterways, Conservation Reserve Program windbreaks, settling basins and manure management. Ben also became a seed representative for Pioneer, with a warehouse and office space on the farm.
Prior to joining the farm, Ben graduated from Iowa State University and worked for AgriGold. Susan worked in banking before leaving to manage the farm books. Ben and Susan have three children. Ben is active with his county and state Farm Bureaus, the local cattle producers group, and the chamber of commerce. He's also been a cover crop research cooperator for Practical Farmers of Iowa.
• Ben and Kate Sowers, Maryland. Ben and Kate operate a large and diverse farming operation with Ben's brother and sister-in-law. Today, the operation includes 600 dairy cows; 6,000 acres of corn, soybeans and wheat; 17,000 laying hens; and 150 beef cows. They process milk on the farm under the name South Mountain Creamery; they sell dairy, meat, eggs and vegetable products in their farm store, and deliver products across Maryland, Virginia and Washington, D.C., to more than 10,000 homes weekly. Their farm is open daily to the public. Farming in the Chesapeake Bay watershed, the Sowerses use cover crops, diversions, grass waterways, no-till and more. They use a sand separator to clean and reuse bedding for cattle.
Ben and Kate are the parents of four children and are active in 4-H, soil conservation districts and an organization dedicated to raising money for cancer patients.
• Brandon and Jessica Batten, North Carolina. Brandon works with his dad and uncle on their family farm, Triple B Farms, where they raise corn, soybeans, wheat, rye, hay and cattle on 870 acres. Brandon manages daily operations and makes budget and cropping decisions. He has incorporated a variety of ag technology on the farm, including drones, and started a custom drone service called Flying Farmer LLC.
Prior to joining the farm, Brandon graduated from North Carolina State University with a master's degree in ag engineering. Jessica is an environmental engineer who uses her expertise to improve conservation measures on the farm, including waterways and filter strips. They have one son and will welcome twins next month. Brandon is active on social media as an agricultural advocate and serves in the local volunteer fire department, on state Farm Bureau committees, and on the local museum, FFA alumni and county Extension advisory board.
The four winners are part of a class of 10 finalists that also included:
• Marcus and Neely South, Georgia
• Brad and Jill McIntyre, Idaho
• Doty and Mary Gregory Porter, Mississippi
• Jimmy and Anna Abma, New Jersey
• Luke and Hilarie Petersen, Utah
• Andy Fisher, Wisconsin
National Outstanding Young Farmers began honoring farmers in 1955. The program is sponsored by John Deere, administered by the Outstanding Farmers of America, and supported by the National Association of County Agricultural Agents and the U.S. Jaycees.
About the Author(s)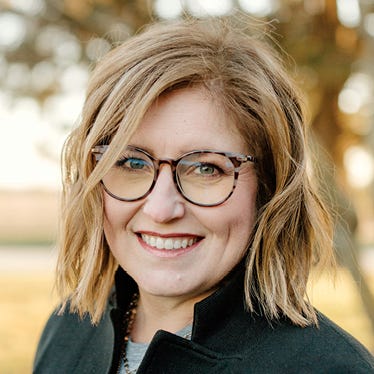 Senior Editor, Prairie Farmer, Farm Progress
Holly Spangler has covered Illinois agriculture for more than two decades, bringing meaningful production agriculture experience to the magazine's coverage. She currently serves as editor of Prairie Farmer magazine and Executive Editor for Farm Progress, managing editorial staff at six magazines throughout the eastern Corn Belt. She began her career with Prairie Farmer just before graduating from the University of Illinois in agricultural communications.
An award-winning writer and photographer, Holly is past president of the American Agricultural Editors Association. In 2015, she became only the 10th U.S. agricultural journalist to earn the Writer of Merit designation and is a five-time winner of the top writing award for editorial opinion in U.S. agriculture. She was named an AAEA Master Writer in 2005. In 2011, Holly was one of 10 recipients worldwide to receive the IFAJ-Alltech Young Leaders in Ag Journalism award. She currently serves on the Illinois Fairgrounds Foundation, the U of I Agricultural Communications Advisory committee, and is an advisory board member for the U of I College of ACES Research Station at Monmouth. Her work in agricultural media has been recognized by the Illinois Soybean Association, Illinois Corn, Illinois Council on Agricultural Education and MidAmerica Croplife Association.
Holly and her husband, John, farm in western Illinois where they raise corn, soybeans and beef cattle on 2,500 acres. Their operation includes 125 head of commercial cows in a cow/calf operation. The family farm includes John's parents and their three children.
Holly frequently speaks to a variety of groups and organizations, sharing the heart, soul and science of agriculture. She and her husband are active in state and local farm organizations. They serve with their local 4-H and FFA programs, their school district, and are active in their church's youth and music ministries.
Subscribe to receive top agriculture news
Be informed daily with these free e-newsletters
You May Also Like
---