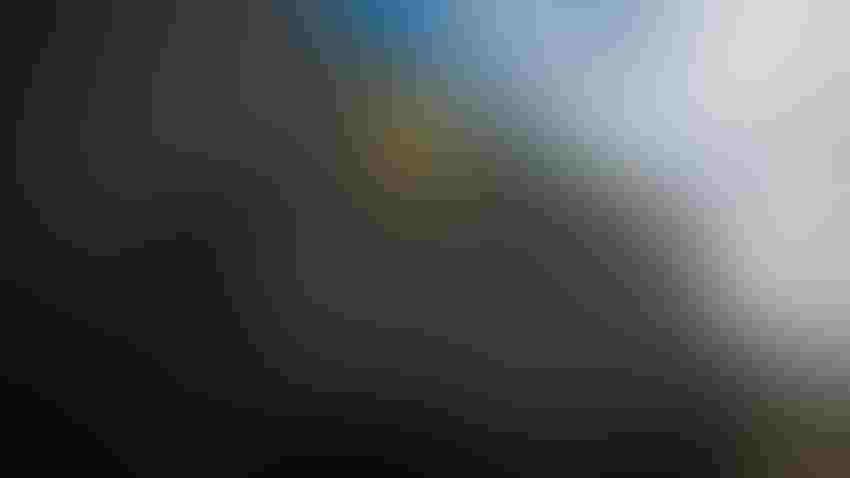 DG MARKET: With a population of roughly 3,000 people, can Havana, Ill., support both a County Market and a DG Market? Many communities across the state are asking the same question.
Betty Haynes
Dollar General reports over 500 locations across Illinois. And as anyone who lives in or near a small town knows, the company is converting many of those stores to DG Markets, with the goal of providing fresh meat, produce and dairy products to shoppers at a reasonable price.
Today, the company offers fresh produce in nearly 3,900 stores, but plans to increase that to 5,000 stores by the end of the year. According to Crystal Luce, spokesperson for Dollar General corporate affairs, that gives the company more points of produce distribution than any other U.S. retailer.
"In the coming years, our goal is to offer produce in more than 10,000 total stores, with a meaningful number in USDA-defined food deserts," Luce says, adding that Dollar General provides food and monetary donations to Feeding America.
On the surface this all sounds promising, but Sean Park, program manager with the Illinois Institute for Rural Affairs at Western Illinois University, is skeptical.
Park has spent several years navigating Illinois' tumultuous grocery industry. He operated an independent rural grocery store for over a decade in Rushville, Ill. In his current role at IIRA, Park works with communities that lack access to fresh, nutritious options, and connects them with resources to open their own grocery store, often under the cooperative model.
Park was instrumental in helping the Winchester, Ill., community open Great Scott Community Market in 2016 after the IGA closed, deeming Winchester a food desert. Now, Dollar General is converting its Winchester store to a DG Market, threatening the viability of the Great Scott Community Market.
Thomas Coonrod, manager at the Great Scott Community Market, says he and fellow staff work diligently to rotate fresh produce, check dates on food and maintain the highest standard of cleanliness. To compete with the new DG Market, he adds, Great Scott sells fresh salads made in-house, homemade bakery items and specialty goods from area small businesses.
"Dollar Generals hurt local grocery stores," Coonrod says. "There is no way around that fact."
Dollar General disagrees, asserting that 80% of its stores are in communities with 20,000 or fewer residents — many of which already lack a grocery store.
Independent vs. chain
History may be repeating itself. Park recalls the late 1990s and early 2000s when Walmart transitioned its stores to Walmart Supercenters, forcing him and many other independent grocers to close their doors.
"There's no way I could compete with Walmart's price level," Park says. He sees the addition of Dollar Generals and DG Markets as the next possible nail in the coffin for small grocers struggling to hang on.
Because they're scattered across the rural landscape, Dollar Generals have been particularly devastating to independent grocery stores and small-town economies.
"Dollar General has a very extractive model, especially in rural America," Park says. "They hire the minimum number of people they can at the minimum pay. They're often built on the edge of town or just outside of town to avoid any sales tax that goes into schools and roads."
Dollar General says otherwise, claiming to support opportunities for each store employee and community.
"Overall, we believe the addition of each new store provides positive economic benefits, including additional access to affordable products for customers; the creation of new jobs for local residents and career development opportunities for our employees; the generation of additional tax revenue for the city; and the ability for local nonprofits, schools and libraries to apply for literacy and education grants through the Dollar General Literacy Foundation," Luce says. The annual grant program is specific to literacy, meaning it won't support 4-H, FFA, park districts and many other local organizations that depend on small-town businesses.
Park says he's skeptical that DG Markets will hire the skilled labor to properly manage fresh merchandise — like knowing when to discard spoiled food and keeping produce shelves clean.
"I've been in several of their stores, and right now they look great," Park explains. "I wish I could help every town get something like them. But I'm afraid the company won't put the money in for them to stay nice."
Dollar General's track record for store management is troubling. Park says his hometown Dollar General has been closed three times by the health department due to tripping hazards. And the Dollar General store he's visited in Cairo, Ill., lacks a restroom for both shoppers and employees.
"Just wait a year or two — it won't be a pretty sight," Park says. "I'm afraid the DG Markets will have some really bad stuff down the road. But by then they will have already pushed out the local store. And once it's gone, you won't get it back."
Subscribe to receive top agriculture news
Be informed daily with these free e-newsletters
You May Also Like
---