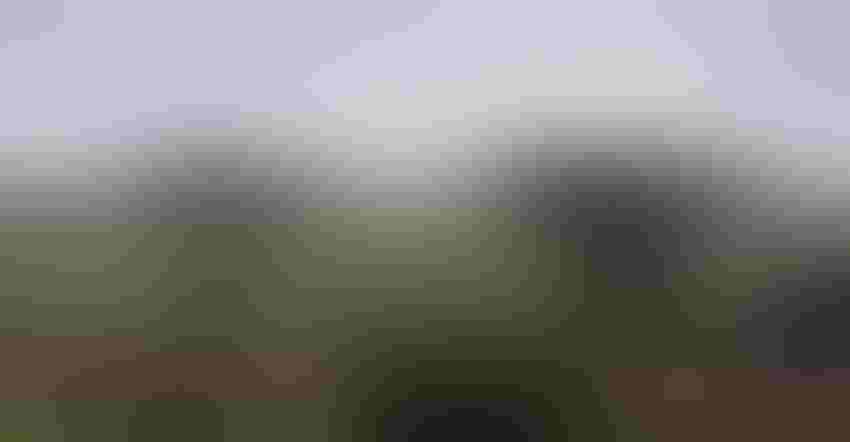 Cropland blankets the rolling hills of the Blackmore Farm, Cannington, England. The farm can be traced back to to before 1066.
Ron Smith
Over the course of the last four decades I've had opportunities to visit Century Farms, farms that date back to the Civil War and some that trace farm legacy to 10 or 11 generations.
Recently, on vacation to the United Kingdom, I visited a farm that traces existence to before 1066.
Blackmore Farm, Cannington, is noted in the Domesday Book Survey (a kind of census) of 1085, under the care of someone named Aluric, "in the time of Edward the Confessor," according to a book available at the Blackmore Farm gift shop. The book includes the names of all "owners and occupiers," of Blackmore Farm from before 1066 through the present.
The Domesday Book notes the farm included 200 acres. Today, Blackmore counts 900 acres, including holdings at Blackmore and Whitnell.
Ian Dyer, the current "Lord of the Manor," said his family bought the freehold ("An estate in land held for life or with the right to pass it on through inheritance." Webster's Dictionary) in 1981. The Dyer family had been tenants since 1952.
Ian said his brother Alan and sister-in-law Shelia, their daughter Janet and Ian and his wife Ann's son John, run the farm operation. Ian and Ann run the diversified side of the operation, which includes a bed and breakfast, cafe and gift shop.
Ian explained to our tour group that even farms with former owners and occupiers that included knights, royalty and Members of Parliament, and that have been around for almost a millennium encounter the same production, marketing, and production issues facing farms of more recent vintage.
Current production includes beef cattle, wheat, barley and fodder beet. Ian said a dairy herd was recently liquidated because of inadequate return on investment. Sounds familiar.
The capriciousness of commodity markets, in addition to the tourism lure of a farm dating back to William the Conqueror, offered an opportunity to supplement farm income.
"This is a private residence," Ian said. "It is not open to the public except for occasional tours like this one. But we do operate a bed and breakfast."
He and an assistant named David ("who has a history degree," Ian said), took us through the manor, a home built sometime before 1508 when it was noted in a will. Modern amenities have been added, but the manor retains the character of a centuries-old dwelling that has been preserved against insurrections, royal decrees (a once ornate chapel remains but without the ornamentation and religious icons lost to the religious turmoil following Henry VIII), and the ravages of time.
An upstairs guest room offers a picturesque view of the farmland, cattle grazing in an emerald green pasture, fields of grain in adjacent fields.
Visitors who book one of these rooms can pretend roadways and powerlines don't exist and imagine themselves in Elizabethan England.
Subscribe to receive top agriculture news
Be informed daily with these free e-newsletters
You May Also Like
---