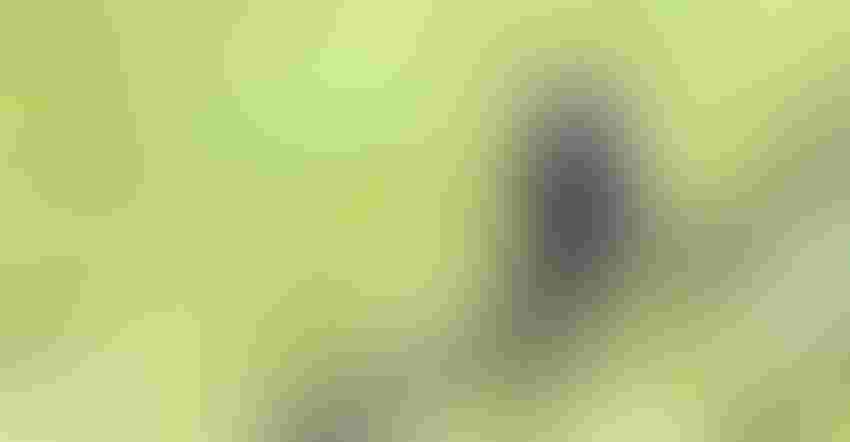 A bluebird perches on a limb, beak filled with building material.
Ron Smith
Being a parent is hard work.
That's not news to anyone who has taken on the responsibility of raising children. It's a commitment like no other — taking a tiny human from total dependence to a full-functioning adult who, I hope, will take care of me when I'm in my dotage.
I was reminded of how daunting a task parenting is this morning as I looked out our sunroom window, sipping my first cup of coffee and watching two bluebirds flying in and out of the birdhouse to feed three noisy youngsters.
The hard-working pair has been at this day-long chore for about a week now. During daylight hours they never stop — one flies out, the other flies in. Occasionally, they veer from feeding duties to dive bomb the cardinals, blackbirds and house finches that stray too near the nest. They are ferocious in defense of their offspring.
The familial duties began several months back. I first noticed the brightly hued male scoping out the bird house in late February. He perched on the opening, stuck his head in for a quick look and then flew off. He made this preliminary inspection several times before the female showed up. She was more thorough. Where he simply poked his head into the box and peeked around, she went all the way in, stayed for a minute or longer, apparently examining the space, looking for leaks and hazards and checking for comfort.
They disappeared for a while. Sometime in mid-March or early April, they began to show a renewed interest in the homesite; they flew in and out, perched on limbs near the birdhouse and began chasing away the finches, who thought they had prior claim since one of them built a nest here last spring.
The bluebirds prevailed and we started seeing them moving in — a stick and twig at a time. Construction seemed to take a long time; sometimes a week would pass before we saw activity. I resisted the temptation to open the hinged side of the box to get a look. Every family deserves a modicum of privacy. I would occasionally peek into the opening to see if I could detect an egg or the female nesting.
Last week my voyeurism was rewarded with a view of three yellow beaks, wide open and screaming for food. Pat and I began to appreciate the daily chore these two small birds perform to keep their small brood fed.
I would not hazard a guess at how many trips these devoted parents make to capture bugs and fly back to the nest.
It reminds me of parenting. Compressed into a few weeks, these bluebirds attend their babies' every need until they can fly on their own. Our commitments are longer, but we hope for the same result.
Subscribe to receive top agriculture news
Be informed daily with these free e-newsletters
You May Also Like
---