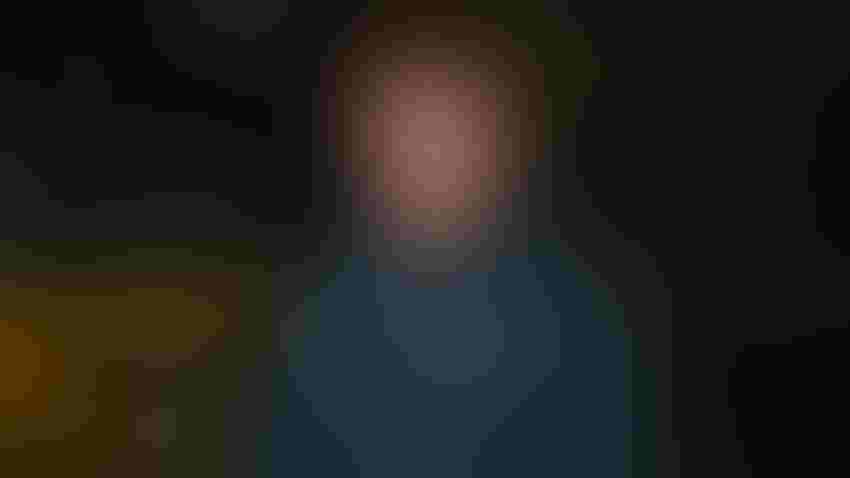 BUILDER: 2023 Master Farmer Martin Barbre, Carmi, Ill., is known as a builder — both of the literal shop he sits in here, and of leaders, programs and associations.
Photos by Holly Spangler
Martin Barbre is a man who's always building something.
His farm. His family. A literal shop.
So it's no surprise that he's built a corn and soybean operation in his corner of southeastern Illinois, just north of Carmi, that's not only sustained his family for nearly 50 years, but is also sustaining the families of his children and grandchildren — and will continue to do so long into the future.
Martin would defer, of course, and say he's just built on what his dad started. And that may be true. But he's a farmer, born with an internal itch to grow a little better crop than last year, to raise a little better calf or a little better pig. What's done before can always be improved upon if you try hard enough. Hope springs eternal, every spring.
What sets Martin further apart is his ability to build a better community, a better farm organization and a better federal agency, which have combined to help make him a 2023 Prairie Farmer Master Farmer.
"Martin is a leader, always in the arena, making things happen," says Bill Christ, a 2015 Master Farmer from Metamora, Ill., who's served with Martin at IL Corn.
Eye on the land
Martin began farming in 1974 with his dad, who was also named Martin. Around home, you'll hear the younger Martin go by Martin Ray or Martin R, just to help keep things straight. Back then, father and son farmed 650 acres and raised a 120-head cow-calf herd.
Today, Martin and his son, Brandon, grow corn and soybeans on 6,500 acres. They've eliminated the cattle but have diversified with yellow and white corn delivered to ADM for Azteca, and regular and seed beans, grown for Remington Seeds and Pioneer Seeds. Brandon returned to the farm in 2004 and today, he and Martin operate Chestin Farms LLC.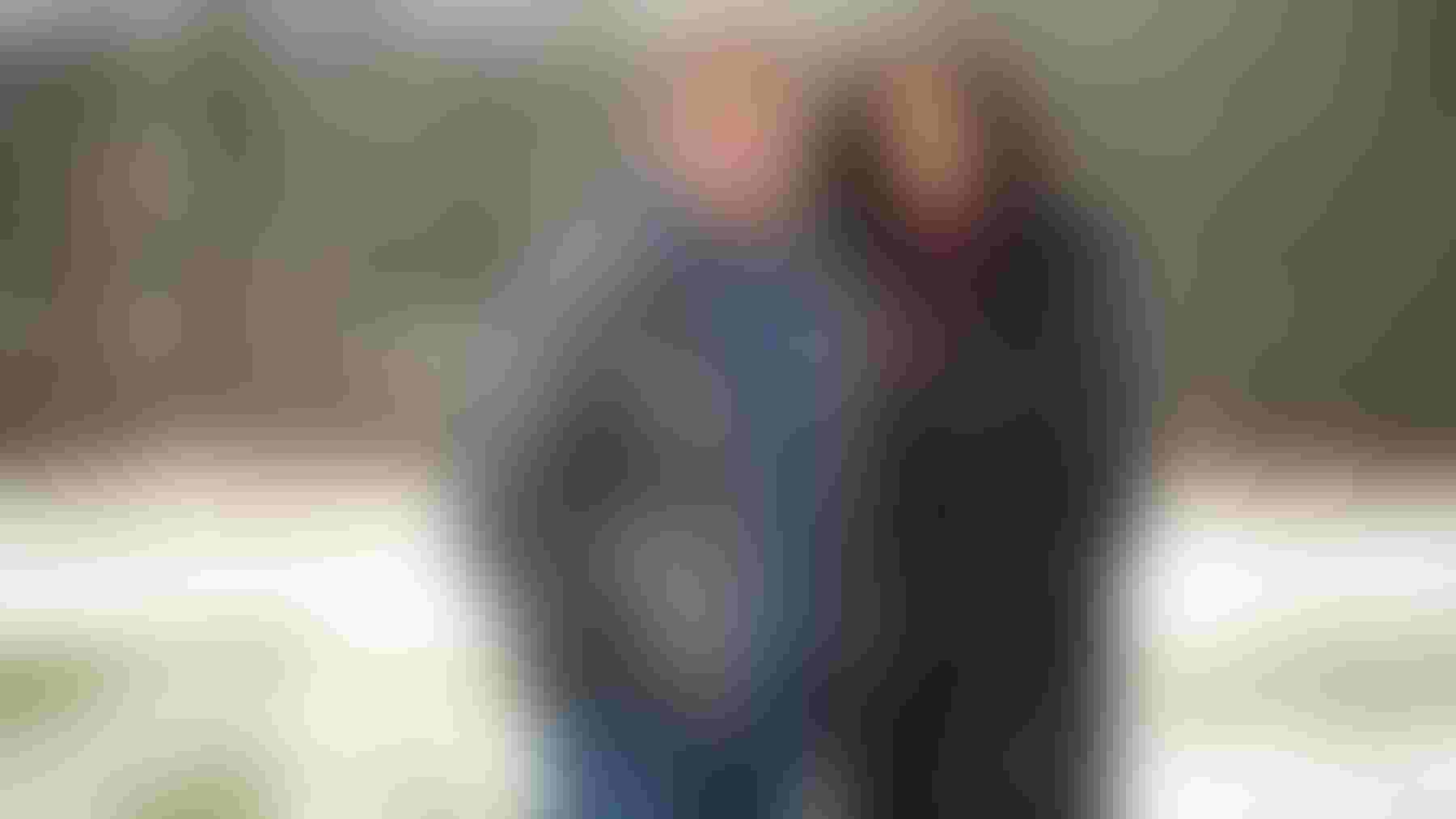 LOVE: Martin and Gayla Barbre married in 2013, and their blended family includes son Brandon Barbre and daughters Misty Gwaltney, Courtney Thompson, Whitney Mendenhall and Shayle Knight, and their families.
Martin's life took a major turn in April 2018, when the Trump administration appointed him USDA Risk Management Agency administrator, where he oversaw federal programs like crop insurance. Martin moved to Washington, D.C., traveling back and forth to the farm, until January 2021. Before and after that time, he and Brandon managed the workload equally, along with three full-time and three part-time employees. Brandon's wife, Jennifer, heads up record keeping.
The Barbres have looked for ways to improve their land, particularly around water management. They've irrigated 10% of their acreage and tiled 100% of the ground in the limited liability company.
Martin and Brandon have adopted various technologies, including variable-rate fertilizer application and seeding density. That's paid off, as they farm about half river bottom ground and about half rolling ground, with a wide variety of soil types.
"The most important advancement in my mind is precision fertilizer application, which saves us money but also preserves water quality and helps make sure we don't overuse nutrients," Martin says.
Their goal is to preserve and rebuild soil and water, so they split-apply nitrogen with passes at preplant and with the planter, and make a final sidedress pass on the most productive soils. They no-till all their soybeans and about 60% of their corn. They've taken non-productive land out of production to help preserve soil and water — a tactic Martin embraced during his RMA days. And in fact, the Barbres are transitioning some lesser-productive acreage into a solar farm.
"We use precision agriculture to grow more with less," Martin says.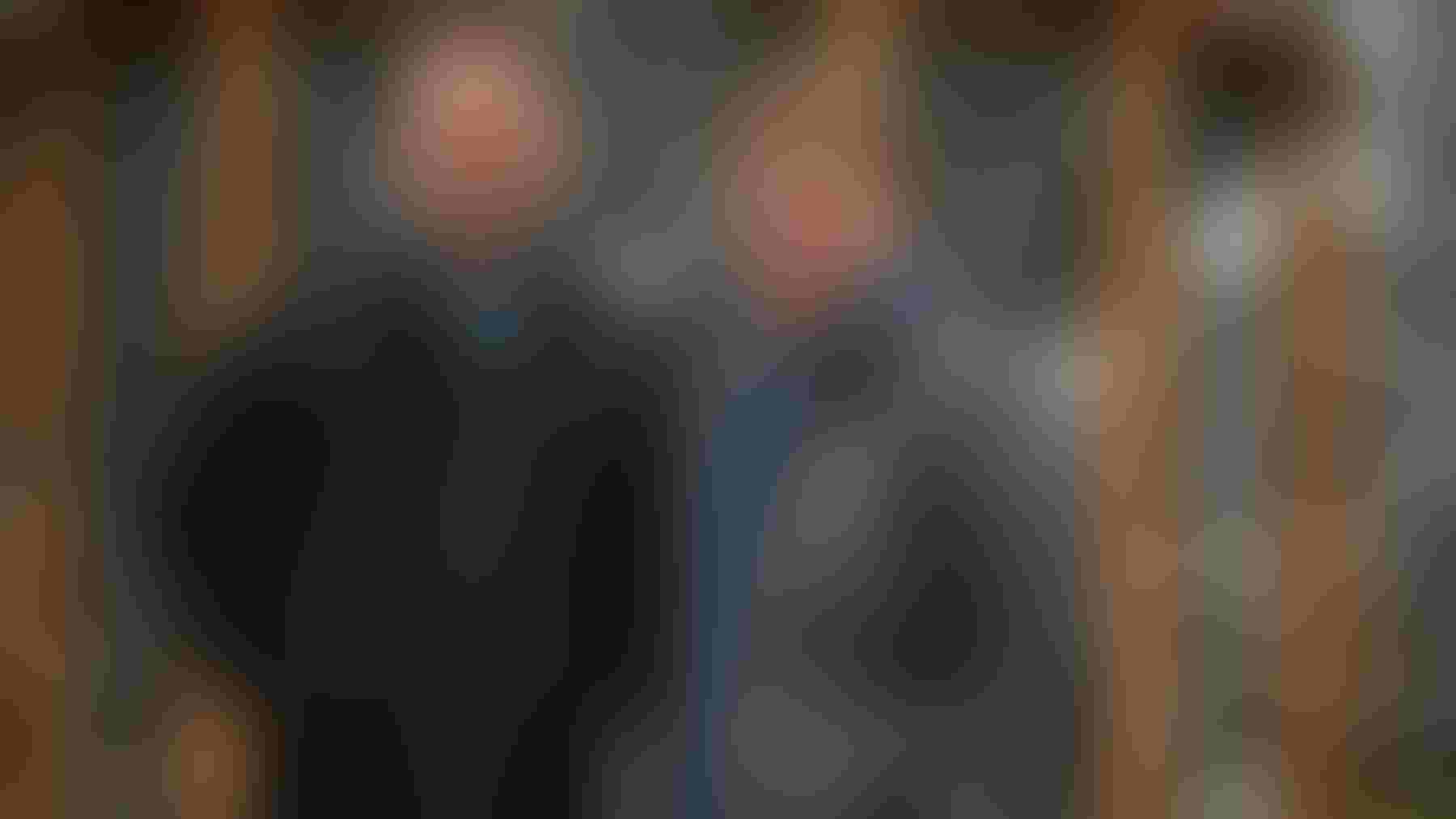 PARTNERS: Martin Barbre spent several decades farming with his father, a few years by himself, and then the past 20 years farming with his son, Brandon (left). "The best opportunity I've had in my life is to farm with my dad and then with my son," Martin says. 
Martin's father began their succession plans when he put much of his ground in a succession trust that went directly to Martin's children when he died.
"Farms have a lot of assets," Martin says. "When you get into the bigger numbers, taxes can get pretty tough, so we're working on a lot of that right now."
In the board room
Martin became involved early as an Illinois Farm Bureau young farmer, serving on the White County Farm Bureau board for several years. In 1995, he joined the IL Corn board, serving for 10 years, including a tenure as president. And from there, he joined the National Corn Growers Association board, serving eight years and elected to a tenure as president.
Clearly, he's been able to take time away from the farm operation because Brandon could keep things rolling at home. It was a tremendous responsibility, but Martin believes it's worked well for both of them.
"I've given Brandon responsibility because it's his future to make," Martin says. "But I'm here to help him."
Rod Weinzierl, IL Corn executive director, observes that Martin never just occupies a seat. He might actually be incapable of doing the status quo.
"He showed up, whenever asked, and gave everything he had to represent Illinois farmers and American agriculture," Weinzierl says, adding that Martin has worked with farm organizations for more than two decades to build a better ag industry for his children, grandchildren and every other future agriculturist.
"Martin builds great leaders, he builds great programs, and he builds great associations — all of which build opportunity for the future," Weinzierl says.
Just like that shop he's building right now, too. It will replace a much smaller, much older shop that burned to the ground exactly two years ago. It was a tough loss that included his dad's tools and other things they can't replace.
But they can start over. They can build it better, for the needs of today and tomorrow. Just like a farmer. Just like a Master Farmer.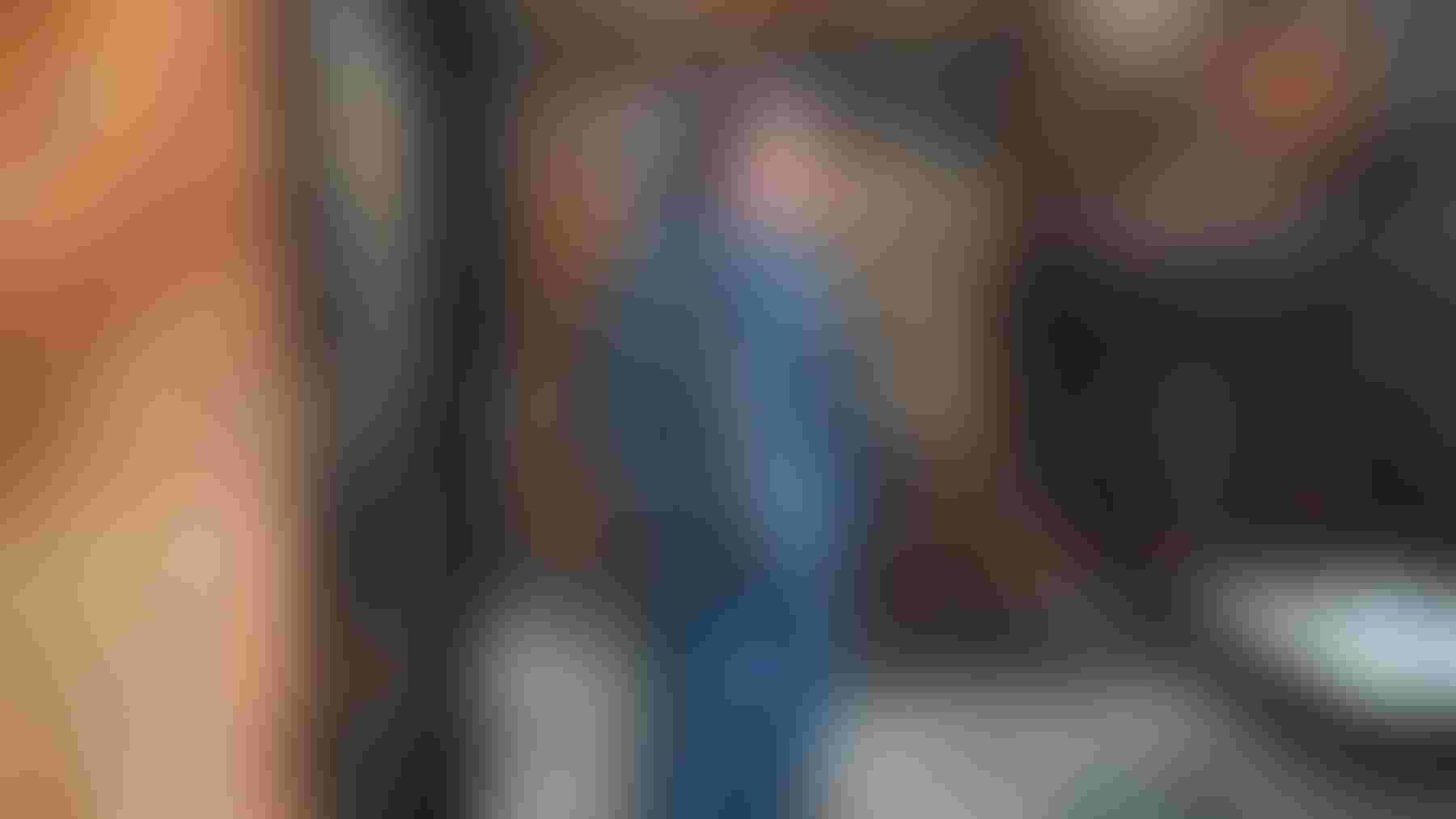 FROM ASHES: The Barbres' family farm shop burned to the ground on March 8, 2021, and with it a lot of history and family tools. Martin Barbre looks to the future, grateful for the new 81-by-104-foot shop they're building to replace it. His advice to other farmers: Make sure you have enough insurance. "We gave the adjuster an estimated dollar figure on what we thought we had in there. He said he'd double it, and after we added it all up, it was four times what we estimated," Martin says. "You just don't realize what's in a building."
The White House calls White County
It's not every day that an Illinois farmer finds himself or herself in the position to serve agriculture in Washington, D.C., but that's exactly what happened to Martin Barbre in late 2017 and early 2018. As his tenure with NCGA wrapped up in 2017, he decided to apply for a couple of positions in the Trump administration, as NCGA folks could hold sway in helping elevate names. He applied through a government website and was particularly interested in the Risk Management Agency, because of his belief in the power of crop insurance.
"2012 was a tough year, and crop insurance kept us whole," Martin recalls.
He got called out for a series of interviews with everyone from USDA Undersecretary Bill Northey to Ag Secretary Sonny Perdue, and by February 2018, he had the job. The official appointment came in April 2018.
"So then I had to figure out how we were going to do this," he says, laughing. "I had to leave my family and find an apartment in D.C. Gayla had to stay back here because she had two daughters in school, but we made it work."
Martin served nearly three years, until the administration change in January 2021. Overall, he was in charge of crop and livestock insurance and revenue programs — important risk management tools for farmers — and he oversaw a dozen new crop insurance products plus improvements to existing policies.
Steve Censky served as deputy secretary of agriculture and says Martin drove innovation at RMA, worked to simplify paperwork and data reporting, and pushed to modernize information technology. During his tenure, employee morale at RMA was the highest in the entire USDA, which comes as no surprise to those who've worked with Martin.
In short, it was the experience of a lifetime.
"I had an opportunity to do some things for southern Illinois to improve crop insurance coverage, and to help folks across the country," Martin says. "I was just really honored to have that opportunity."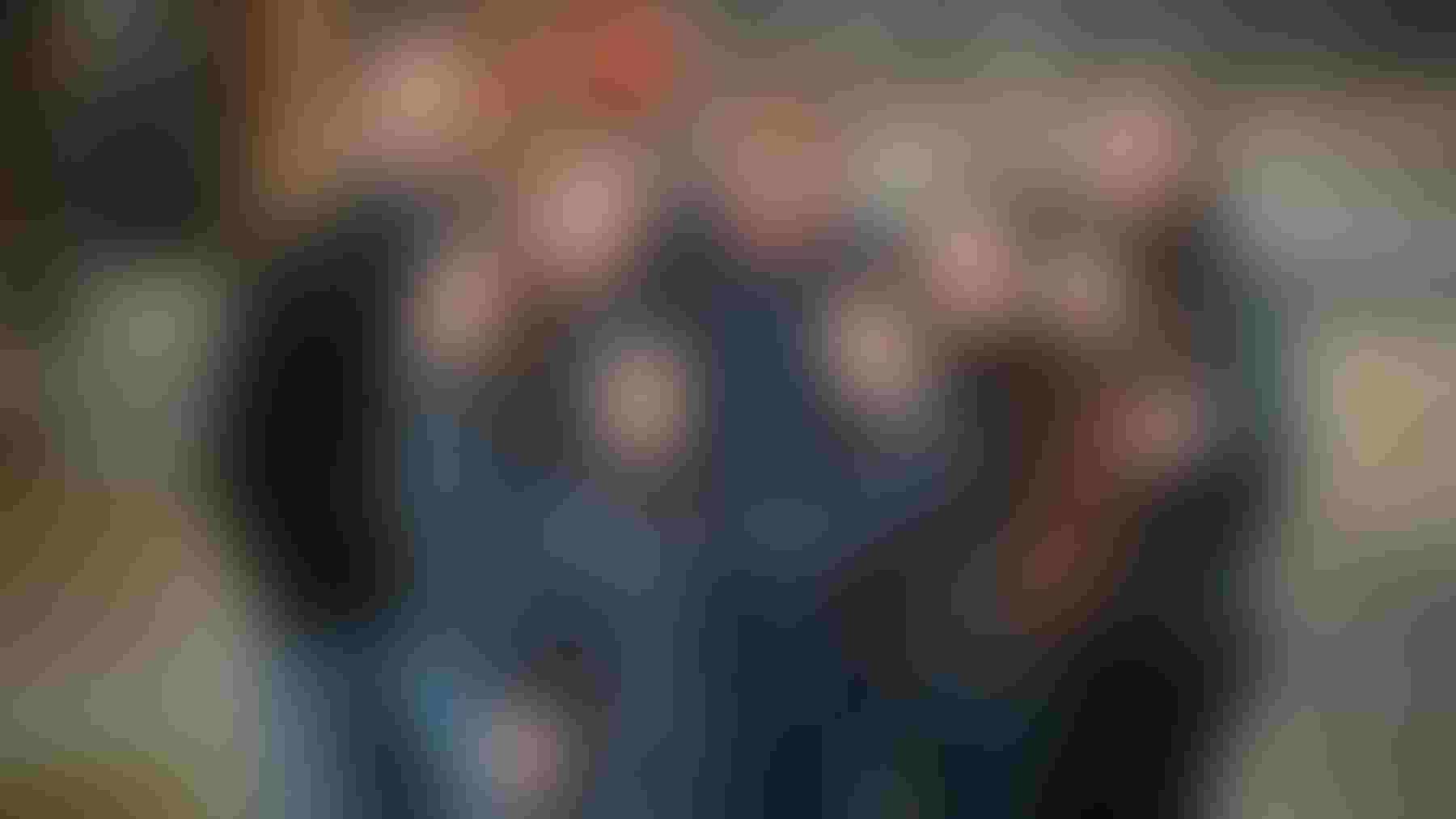 FAMILY: "We're a close-knit family and very glad to be that way," Martin Barbre says. Son Brandon Barbre and his wife, Jennifer, live just up the road with their four children, Gracyn, 15; Whitley, 14; Violet, 10; and Caleb, 8. Not pictured here are Daughter Misty Gwaltney and her husband, who live around the corner with their twin daughters, Olivia and Elizabeth, 21. Daughter Courtney Thompson lives with her family on a farm the Barbres rent near Carmi, Ill., and daughter Shayle Knight lives just south of the home farm. Daughter Whitney Mendenhall and her family live in Robinson, Ill., about an hour and a half away.
MASTER AT A GLANCE
Martin Barbre
Wife: Gayla
Children: Misty Gwaltney, Brandon Barbre, Courtney Thompson, Whitney Mendenhall, Shayle Knight
County: White
Operation: 6,500 acres of corn and soybeans
Leadership: USDA Risk Management Agency administrator; IL Corn president and chair of various committees; National Corn Growers Association president, chairman and committee chair; Commodity Classic chairman; Elks Lodge leader and scholarship chair; White County Farm Bureau secretary-treasurer; White County Farm Bureau Distinguished Service Award
Nominator: IL Corn
Subscribe to receive top agriculture news
Be informed daily with these free e-newsletters
You May Also Like
---