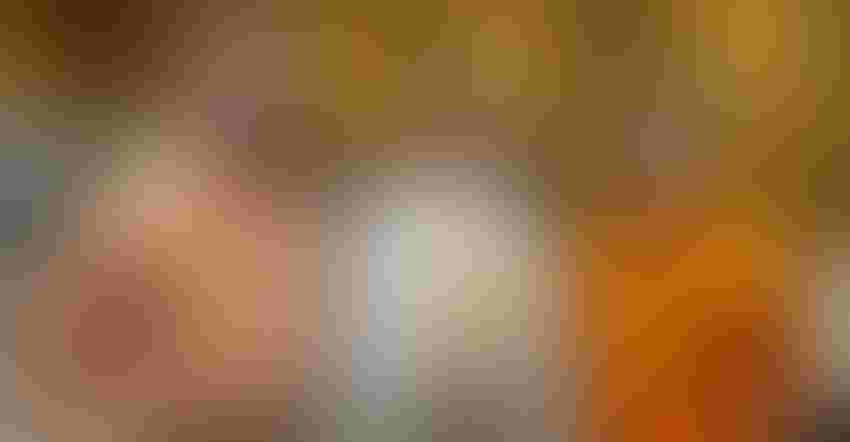 Kim Anderson, Oklahoma State University, center, with Shannon Mallory, Oklahoma State University Extension, left, and Mitch McLaury, Farm Credit Association Oklahoma, right, at the 2019 Rural Economic Outlook Conference, Stillwater. 
Shelley E. Huguley
The 2020 spring semester of AGEC 3323, "Agricultural Product Market and Sales," at Oklahoma State University began like it has for the last 19 years, with a class syllabus,  88 undergraduate students and a curriculum based on lectures, and two projects involving over 100 salespeople. Each student was to spend a day with a salesperson making calls and 30 sales people would come to campus to assist with the Ready Set Sell project.
But in March, the threat of COVID-19 and its ensuing shelter-in-place orders forced on-campus instruction to cease and the opportunity for course instructors to implement the very tools they teach.
"We used the planning and strategy process, including situation analysis: identify objectives, strength-weakness-opportunities-threats; evaluate alternatives; make a plan; and with flexibility, implement the plan," says OSU Agricultural Economist Kim Anderson, who has taught the course since its inception in 2001.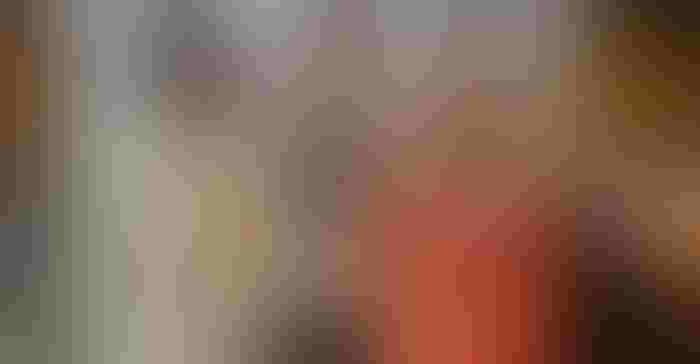 Upon OSU's campus closure in compliance with state and national safety guidelines, Anderson and his two teaching assistants had a week to convert their classroom lecture into a virtual, online course.
Their plan included:
Situation analysis: Students are scattered across the globe from Oklahoma to China, West Africa, California, Vermont, Wyoming, Texas, and beyond. Each student paid between $1,300 to $3,900 for the course. They expect to receive an education that will help them be successful in life. This objective has to be met. Online conversion of class lectures, tests, quizzes, homework assignments, and the RSS (Ready Set Sell) project is required.

Strengths: The team consists of Kim Anderson, a professor with 39 years of university experience and four years with the U.S. Navy, and two undergraduate teaching assistants, Hannah Boothe and Halle Roper, who are among the best students at OSU. The university offers software students and professors already use to facilitate communication, submit assignments, and post videos, learning aids, and grades. Students and professors are familiar with the software.

Weakness: The team hadn't taught "online"  before.

Opportunity: Overcome adversity and develop an outstanding online course.
Looking at adversity as an opportunity isn't just curriculum for Anderson, it's a perspective he's developed throughout his life. An OSU professor since 1982, Anderson was raised in Eastern Oklahoma. "My parents both had 8th-grade educations." His mother was one of 12 siblings, his father one of eight.
"When they got married, daddy wanted a farm but had no money, so they moved to Oregon and worked in the lumber industry. He saved his money and came back to Oklahoma and bought 160 acres."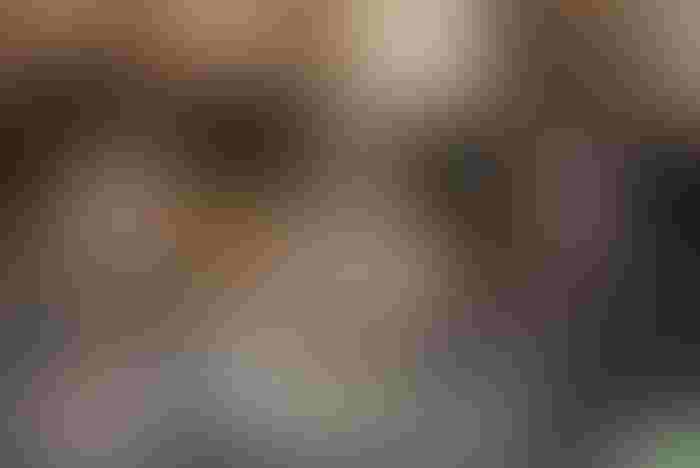 But the only way to cashflow the farm was with a dairy, which Anderson described as high management and intensive labor. "I was raised on a grain and dairy farm. We got up at 4 o'clock every morning. My older brother started driving us to school when he was 15 (I was 13) because the bus ran early. We needed to stay and finish milking and clean the dairy barn before we went to school. Plus, it took the bus 45 minutes to get us home, and we needed to be home milking before then."
As a teenager, Anderson remembers looking around his community, observing how people lived, their standard of living, what they drove, and the kind of house they lived in. "I noticed that everyone who was in a nice house and had a comfortable living had a college education. So, I wanted a college education; that was my goal."
On Nov. 23, 1963, Anderson took an aptitude test. "It was the day John Kennedy was assassinated," he recalls. "Because of my test results, I was told I shouldn't go to college; that I didn't have what it took to get a college education."
As a high school senior, after finding out his friends were schedule to take the ACT, Anderson signed himself up as well. "My score was 17, which is low. I graduated and went to Connors Junior College while working two jobs. I had a 2.2-grade point average after my first year, which is surviving."
In 1966, the Vietnam War was expanding and he was scheduled to receive his draft papers so he joined the U.S. Navy.  Anderson served 19 months with VAP-61 (Heavy Photo Reconnaissance) main-based in Guam as a photographer and then in VFP-63 in Miramar, Ca.
"I learned in the Navy, and I matured. I'd always known how to work, but I didn't know how to study, how to work with my mind. When I came back to college, I got seven straight semesters of 4.0 GPA and graduated from Oklahoma State University," Anderson says.
With a degree in agricultural education, he was at a crossroads. He could either work for the Farmers Home Administration or stay in school and get his master's. "I could make as much money getting a master's as I could working for USDA because I had the tax-free GI Bill and research assistantship." Plus, Kathryn, his wife of 50 years, wanted him to further his education. So, he switched from ag education to ag economics and graduated again from OSU with his master's.
Next, Anderson had his sights set on earning his doctorate. Once again, he was told, "You don't have what it takes." But Anderson countered, "I wanted a doctorate. I didn't get in the first year. I had to work a year, and then I got an assistantship the second year."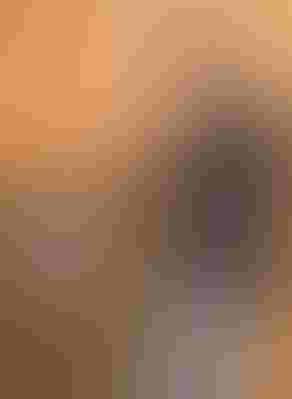 Anderson confesses his short-term memory isn't the best, but, "once I get it up there it stays.
"I had to study for a long time to pass my courses. I'm good at application, but I'm not good at memorization. Once I learn it, I can apply it."
Fortunately, his Ph.D. written exam was applied. "They'd give you a problem, and you had to break it down, design research, and then tell how you'd solve it." Of the seven doctoral students who took the exam, there was one pass, three marginal passes, and three marginal fails. He had the only pass. "I passed because I had the best plan and strategy," he said.
"There are three, four-hour exams: micro, macro, and quantitative technique," Anderson explains. "There were two math stat proofs on the quantitative exam that I knew cold. You're talking about 12 pages of handwritten equations. On one of the proofs, I got down to one of the ending steps and couldn't remember how to solve it. But I knew the answer. I wrote it down, turned it in, and nailed both questions.
On receiving his doctorate, Anderson's first job was at the University of Kentucky. In 1982, he returned to OSU, where he's been a professor in the agricultural economics department ever since. He is known for his witty sense of humor, marketing expertise, and his wheat market outlook column "Wheat Scoops," which has been featured in each issue of Southwest Farm Press since 1984.
Although Anderson went to a 10-month appointment on June 30, 2010, he's continued to teach the AGEC 3323 course and conduct Cooperative Extension Crop Marketing programs. As for the outcome of converting his in-class instruction to online, he says, "It's a case of working with your mind before working with your hands.
"Like one student said after I wouldn't give him four points to change his grade from a C to a B, 'I guess, you think this makes me a better person,' to which I replied, 'I don't know if it will or not. It is totally and completely up to you.'"
About the Author(s)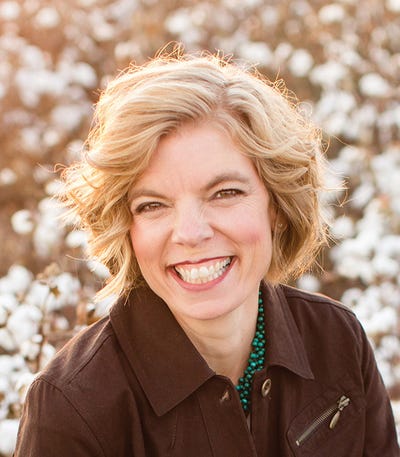 Editor, Southwest Farm Press
Shelley Huguley has been involved in agriculture for the last 25 years. She began her career in agricultural communications at the Texas Forest Service West Texas Nursery in Lubbock, where she developed and produced the Windbreak Quarterly, a newspaper about windbreak trees and their benefit to wildlife, production agriculture and livestock operations. While with the Forest Service she also served as an information officer and team leader on fires during the 1998 fire season and later produced the Firebrands newsletter that was distributed quarterly throughout Texas to Volunteer Fire Departments. Her most personal involvement in agriculture also came in 1998, when she married the love of her life and cotton farmer Preston Huguley of Olton, Texas. As a farmwife she knows first-hand the ups and downs of farming, the endless decisions that have to be made each season based on "if" it rains, "if" the drought continues, "if" the market holds. She is the bookkeeper for their family farming operation and cherishes moments on the farm such as taking harvest meals to the field or starting a sprinkler in the summer with the whole family lending a hand. Shelley has also freelanced for agricultural companies such as Olton CO-OP Gin, producing the newsletter Cotton Connections while also designing marketing materials to promote the gin. She has published articles in agricultural publications such as Southwest Farm Press while also volunteering her marketing and writing skills to non-profit organizations such a Refuge Services, an equine-assisted therapy group in Lubbock. She and her husband reside in Olton with their three children Breely, Brennon and HalleeKate.
Subscribe to receive top agriculture news
Be informed daily with these free e-newsletters
You May Also Like
---