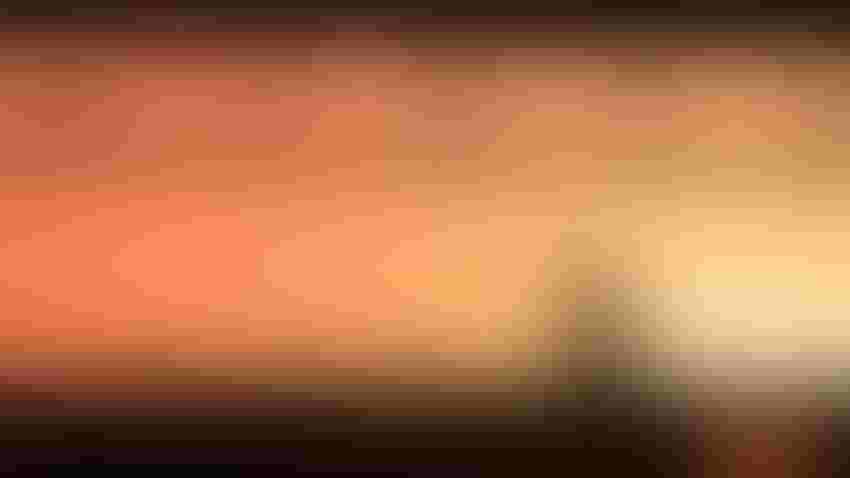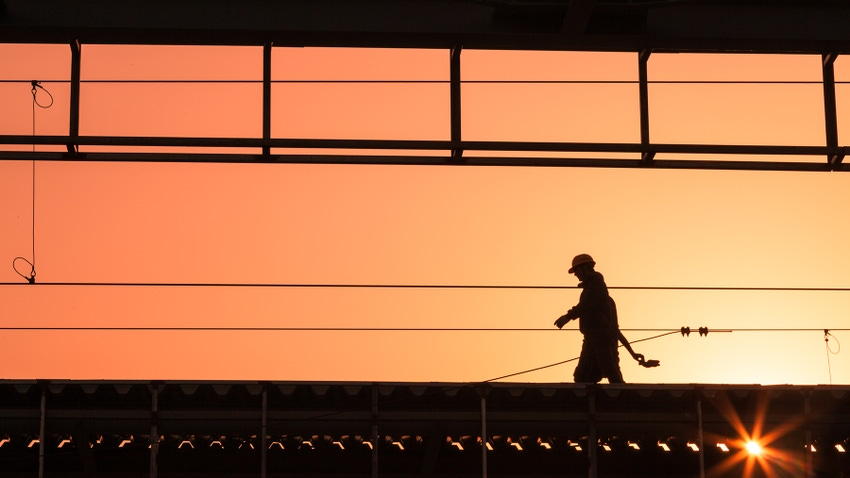 Construction continues at Ford's Blue Oval City. The 3,600-acre site is the future home of an electric truck and advanced battery manufacturing plants. It is on track to open in 2025.
nanoqfu/Getty Images/iStockphoto
This article also appears in the 2023 Mid-South Farm and Gin Show program. The farm and gin show takes place in Memphis at the Renasant Convention Center on February 24 and 25. Admission is free, but advance registration can be made at: www.farmandginshow.com
Construction rolls on at Blue Oval City in Stanton, Tenn. The 3,600-plus acre campus is the future home of a Ford Motor Co., electric vehicle manufacturing plant as well as a battery manufacturing plant. At the end of 2022, Ford provided an update on construction and plans for the future.
Between the megasite in Tennessee and a new battery park in Glendale, Ky., Ford and SK On — a manufacturer of lithium-ion batteries — will spend $11 billion and create 11,000 new jobs, according to a spokesperson with Blue Oval SK.
"In Tennessee, Blue Oval City crews have already moved more than 4.6 million cubic yards of soil, enough to fill the Hoover Dam — twice," said Mallory Cooke, external communications team member with Blue Oval SK. "In Kentucky, Blue Oval SK crews have already laid 283,000 tons of stone, equivalent to the weight of nearly 1,350 locomotives."
Production is expected to begin at both sites in 2025. Lithium-ion batteries will be manufactured in both states. While the Stanton, Tenn., campus, located about 40 miles northeast of Memphis will also produce Ford's electric pickup trucks.
"We will provide production volumes closer to launch, but our ambitions for electric trucks are big and the volumes will be significant as we ramp up to 2 million EVs annually by 2026," Cooke said.
Here are a few more stats provided by Cooke that illustrate the scope of the new Ford plant. At the end of 2022, Blue Oval City construction crews had already:
Laid 800,000 tons of stone, equal to the weight of 3,555 Statues of Liberty.

Installed 7,500 deep foundations which when put end to end total five round trips to the peak of Mount Everest.

Poured enough concrete to fill the Tennessee Aquarium 29 times.

And erected 18,000 tons of steel, equal to the weight of 18 cargo ships.
EV Pickups
The Ford F-150 Lightning made its debut in May of 2022. Inside and out the lightning looks like all other F-150s, but, of course, it is very different underneath.
The motors are juiced by either a standard-range battery, which comes with 98 kWh of useable energy, and an estimated range of 240 miles on full charge; or the extended-range battery, which gives you 113 kWh and a 320-mile estimated range. The standard battery provides 5,000-pound towing capacity, while the extended-range offer 7,700-pound towing.
Costs of new 2023 models begin at $55,000. The extended-range battery can be added to any model, but only comes standard on the Platinum edition, which starts at $96,000.
If maintained properly, the battery should last between 500,000 and 700,000 miles, according to Cooke.
Auto reviewers consistently had the same thing to say about Ford's EV pickup — comfortable ride with great tech package and all the power you need, but towing a trailer quickly depletes the battery, causing range to drop off considerably.
For those who tow infrequently or for short distances, it shouldn't be a problem, but for customers working in agriculture, towing drain would most likely be an issue. Pair that with lack of adequate EV infrastructure (especially in rural communities) and the Lightning faces an uphill battle with most farmers.
When asked about concerns with towing capabilities over longer distances, Cooke cited the Ford technologies that provide more accurate vehicle range estimates based on actual towing experiences and real-time energy use.
Intelligent Range collects key vehicle data to determine how much electrical energy drivers are using in real time. This includes traffic speed, ambient temperature, available battery energy, plus driver habits, climate control use and route topography. The system also uses cloud computing to gauge energy use from other similar types of Ford electric vehicles operating in similar situations, resulting in more accurate vehicle range calculations over time.
Power My Trip is an online mapping system where drivers can plan-out their trips. Customers simply in-put their trailer information into Trailer Profile, then enter their destination into the navigation system or on their smartphone via the FordPass app. Power My Trip automatically maps their towing route using Intelligent Range – and provides charge points along the way, if needed.
Charging infrastructure
Battery charge times on a Level 2, or home charging station, average 10-13 hours for a standard battery and 13-19 hours for the extended range. However, the extended range battery comes with an 80-amp home charging station that would reduce battery charging times to 8 hours. Not all homes are equipped to handle the 80-amp charger, and professional installation is recommended.
If needing a charge while out on the highway, both battery types can be fully charged in about 40 minutes at a 150 kWh Direct Current Fast Charging (DCFC) station.
There are currently more than 52,000 EV charging stations open to the public. However, nearly 80% of the ports at these locations are Level 2 chargers, which charge at a rate of 25 miles of range per hour.
DCFCs, which charge at a rate of 100-200 miles per 30 minutes, comprise less than 20% of the remaining ports (less than 10,000 total). For perspective, the American Petroleum Institute reports that there are 145,000 fueling stations across the U.S.
But change is coming. Recently, the $5 billion National Electric Vehicle Infrastructure (NEVI) federal funding began the first year of allocation to all 50 states with a requirement of at least 4, 150 kW DC fast chargers per highway corridor site. The goal is 500,000 EV chargers nationally, with an EV charging station every 50 miles along designated Alternative Fuel Corridors. The Federal Highway Administration website features a list of designated Alternative Fuel Corridors for each state.
Subscribe to receive top agriculture news
Be informed daily with these free e-newsletters
You May Also Like
---