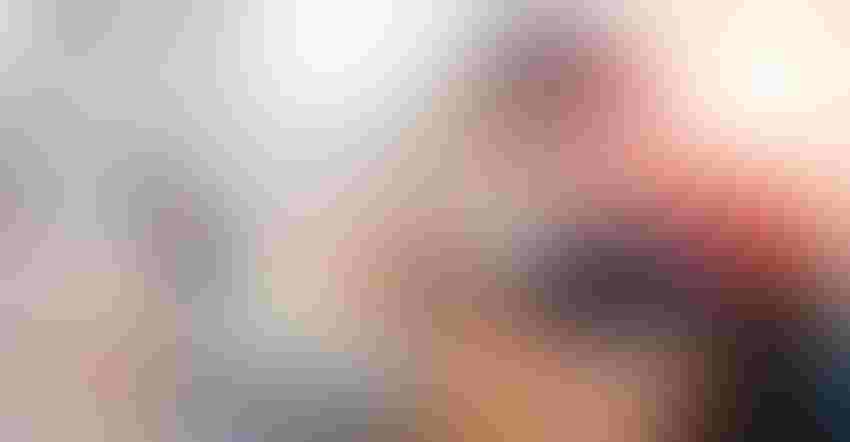 "Behavioral wellbeing is key to healthy farming and ranching," Michael R. Rosmann said. "There are several reasons why behavioral health is extremely important, especially in the era of COVID-19."
Getty Images/iStockphoto
Since the farming population experiences a high rate of anxiety and depression, it is essential to examine farm families' behavioral health, especially during stressful times.
Michael R. Rosmann, a sociologist and farmer in Iowa, shared his professional knowledge on the topics of behavioral health and why suicide is unusually common among farmers in an AgriSafe webinar titled "Behavioral Health Planning: A Key to Farming in the Era of COVID."
Behavioral well-being
"Behavioral well-being is key to healthy farming and ranching," Rosmann said. "There are several reasons why behavioral health is extremely important, especially in the era of COVID-19. I prefer the term behavioral health over the term mental health because the term behavioral is more inclusive and less stigmatizing."
Behavioral well-being is important for agricultural producers to maintain the capacity to function well and be healthy.
"Farmers are the most important asset in the food chain," he said. "The healthier farmers are the more likely we are to prosper. The behavioral health of farmers is positively correlated with their productiveness."
Studies undertaken in Sweden looked at the behavioral wellbeing of persons who operated dairies and cattle feedlots. The study showed that the behavioral well-being of the herds was connected to how well farmers are functioning behaviorally.
COVID-19 and behavioral health
It is important to have a healthy headspace to make sound decisions.
"Perhaps the most important reason why behavioral well-being is key to healthy farming is that it is a factor we can manage," Rosmann said. "We can't control the weather. We can't control markets. We can't control the government actions taken with COVID-19, but how we deal with COVID and stress is within our control."
The most significant contributors to farm stress are those we can't control, which threaten the loss of the farming operations. However, we can manage how we react to stress.
"We don't know how long COVID-19 will continue to haunt us, or whether it will affect us personally if it has not already affected us," he said. "Everybody is trying to figure out how we still profit and make it financially when we're having to make significant sacrifices."
Farmers at risk
Farmers are more at risk for anxiety and depression.
"Farmers tend to take risks and are hyper-alert to any threat. We overreact to some extent because we're genetically inclined to be that way since there is a high rate of ADHD among farmers," Rosmann said. "Feelings of hyper-alertness combined with serious stressors such as potential loss of the farm through foreclosure, loss of a loved one, or sickness can add to the risks of a behavioral health concern."
Anxiety disorders typically precede depression as the body and mind become overwhelmed with alarm.
"As our minds and bodies respond to alarm and become overwhelmed, our thinking becomes constricted," he said. "As we become overwhelmed, we don't produce as much of the necessary body chemicals like serotonin and norepinephrine, even oxytocin. We become overly distressed to the point that depression replaces anxiety."
According to Rosmann, suicide is also more likely to occur in the agricultural population than any other occupational group. It's about 40% more common in the agricultural occupation than in the general population, and suicide has been slowly increasing for about the past 25 years.
"We need to be aware of what to look for in ourselves and others and watch out for danger signs of excessive stress, depression, and suicide," Rosmann said.
Danger signs
If any of these factors are characteristic of you or the person you're concerned about, it's time to seek outside assistance.
• Verbalizations about hopelessness such as, "It's no use. Nothing I do works. I just feel like giving up."
• The person says nothing is fun anymore. "I haven't laughed for three weeks or longer."
• Another sign to pay attention to are dramatic statements like, "Before I go to court, I'm going to end my life, or I feel like shooting all my cows before taking them to the sale barn." Those kinds of dramatic threats indicate a person is in danger of self-harm.
• The lump in the throat phenomenon where a person is swallowing and looking away from you but can't cry.
• The person ceases going to usual social events or shows a lack of desire to go out and avoids social interaction, retreating behavior and isolation.
• Deterioration of personal appearance.
Insecticides and behavioral health
For people who tend to be anxious and depressed, insecticides or pesticides may be a factor to pay attention to during the planting season.
"When we have been exposed to farm chemicals, like insecticides in the organophosphate family or the neonicotinoids, there is an increased likelihood of depression," Rosmann said.
"Most farm pesticides kill insects by speeding up nervous transmission. Within the insect's nervous system, there is a chemical called acetylcholine, which is a transmitter chemical that exists in the synapse between one nerve and another nerve. The insect's nervous system isn't terribly different from a human or animal nervous system. When an insect has too much acetylcholine in the synapse from an insecticide, the insect becomes disoriented. When we are exposed, we react similarly. We can be exposed through accidental ingestion, say, if we lick our fingers, and it can be absorbed through the skin and breathed in."
Humans can be become disoriented from insecticides, which can disrupt sleep and contribute to anxiety and lead to depression.
"There are strong data available," he said, "that link exposure to several agricultural insecticides to anxiety and depression."
Behaviors to deal with stress
When dealing with stress, here are a few first steps to help during demanding times:
• Construct a family and/or business plan for dealing with COVID-19.
• Look out for the welfare of others by helping where you can. This makes us feel useful and affirms our self-worth.
• Sleep well by turning off lights, sounds, and sleeping in a cool place.
• Build a support team of trusted persons with whom you confer regularly in person, by telephone, or email.
• Talk honestly and confidentially with family members about your and their concerns.
• Engage daily in prayer, meditation, physical exercise, and/or farm work to stay healthy mentally, physically, and spiritually.
• Take breaks when experiencing fatigue or serious distress.
• Give and request comforting touches, such as hugs from loved ones.
If you or a loved one is struggling with anxiety, depression, or suicidal thoughts, reach out for help by talking to a doctor or counselor. For further resources, go to:
https://www.farmaid.org/; https://learning.agrisafe.org/mental-health, and https://www.psychologytoday.com/us.
Subscribe to receive top agriculture news
Be informed daily with these free e-newsletters
You May Also Like
---