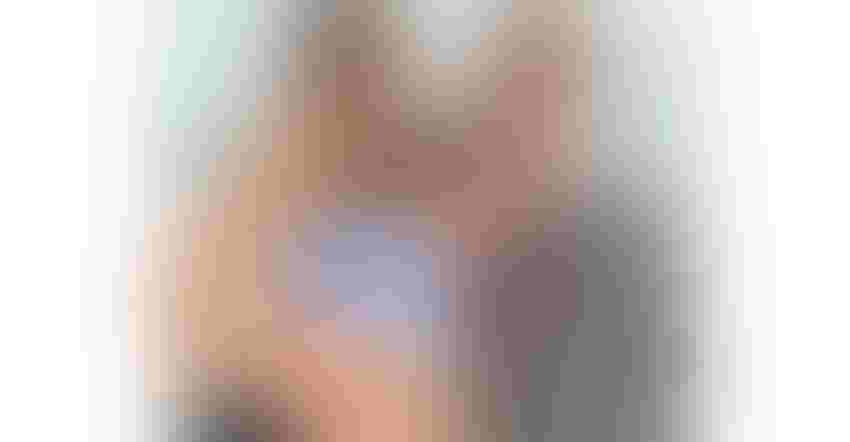 Aaron, Walker and Hunter, playing at the beach.
Stacey Lewis
This spring did not turn out as I had expected or hoped.
Pat and I were looking forward to a high school band spring concert. We always enjoy hearing Hunter (second oldest grandson) play the trumpet. The award-winning band always performs well.
We were looking forward to the annual band banquet and the jazz ensemble composed of some excellent high school musicians.
We hoped to have Walker (the youngest grandson) over to play in the yard, build amazing Lego creations, and go to the playground.
We eagerly anticipated watching Aaron, the oldest, earn all-state honors again at the state track meet.
For years, we have imagined watching him walk across a stage, in cap and gown, accepting his high school diploma.
None of those things happened when an invisible, silent, scary adversary invaded the world, shuttered businesses, filled hospitals and sent us inside to wait out the threat.
Schools closed in April. Spring sports cancelled all events. Concerts, proms, and awards observances followed suit.
Aaron's graduation ceremony could occur later in the summer, maybe sooner as an online event. Regardless, it will be different.
Pat and I are proud of his many accomplishments. His grades are excellent; his athletic medals take up a lot of space in his room; and he exemplifies the characteristics of a young man of character, intellect and faith.
Related:40 years of consistent hotel stay is interrupted
Pat and I are disappointed in how Aaron's senior year will conclude. We feel for high school and college graduates across the country who represent a unique class.
I told Aaron that even though he was shortchanged with his last few months in high school, his achievements do not fade, his memories should not focus only on this frustration, his outlook should not be diminished.
I wrote in a graduation letter to Aaron:
Count this as a milestone, not just as a bad end to a wonderful high school experience. It is regrettable, a disappointment, and I hope it will be the worst you will ever endure. It probably will not be, so use it as an example of how to accept disappointment, deal with it, grieve over it and move on without carrying too much bad baggage with you. I know it's hard not to hang onto regrets, but old luggage slows you down.
I've seen you shake off bad races and come back in the next one to hit a PR. This is like a subpar race. Learn from it. Move on.
You have gifts, many of them, and we will be excited to see you develop them. Congratulations on graduation. Congratulations on your athletic and academic achievements and scholarships that will serve you well in the next steps of what promises to be a fascinating journey.
To all 2020 graduates we would say, the world is yours, go out and make it better.
About the Author(s)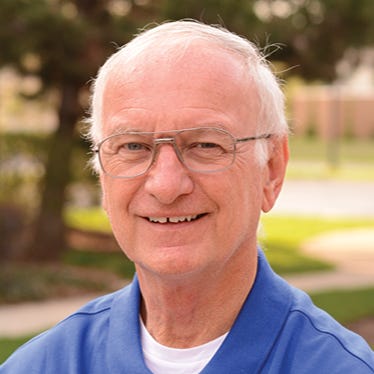 Ron Smith has spent more than 30 years covering Sunbelt agriculture. Ron began his career in agricultural journalism as an Experiment Station and Extension editor at Clemson University, where he earned a Masters Degree in English in 1975. He served as associate editor for Southeast Farm Press from 1978 through 1989. In 1990, Smith helped launch Southern Turf Management Magazine and served as editor. He also helped launch two other regional Turf and Landscape publications and launched and edited Florida Grove and Vegetable Management for the Farm Press Group. Within two years of launch, the turf magazines were well-respected, award-winning publications. Ron has received numerous awards for writing and photography in both agriculture and landscape journalism. He is past president of The Turf and Ornamental Communicators Association and was chosen as the first media representative to the University of Georgia College of Agriculture Advisory Board. He was named Communicator of the Year for the Metropolitan Atlanta Agricultural Communicators Association. Smith also worked in public relations, specializing in media relations for agricultural companies. Ron lives with his wife Pat in Denton, Texas. They have two grown children, Stacey and Nick, and two grandsons, Aaron and Hunter.
Subscribe to receive top agriculture news
Be informed daily with these free e-newsletters
You May Also Like
---