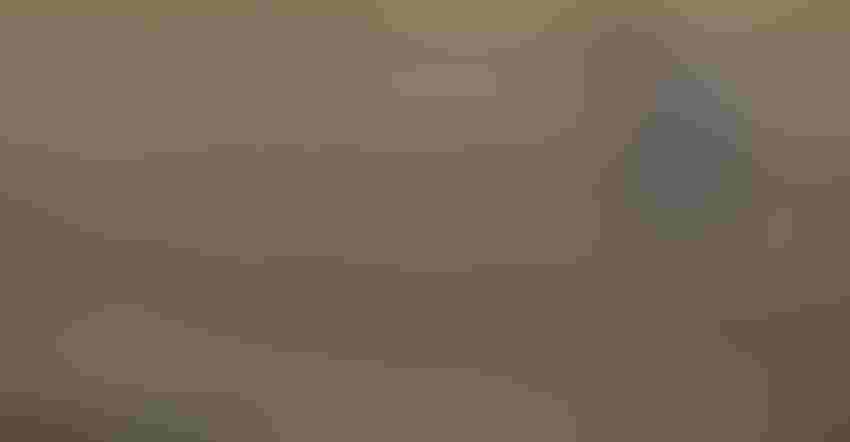 Projects by various Extension advisors must remained tied to local agricultural needs because of tight budgets. Extension Entomologist John Palumbo photographs trial vegetable plantings as part of ongoing research at the Yuma Extension Center.
Todd Fitchette
Budget challenges being what they are with state Extension programs, the University of Arizona is not much different from its Land Grant counterparts elsewhere – agents retire and with them goes decades of institutional knowledge in cropping systems. Along with that, flat budgets marred by inflation continue to limit the ability to refill these positions.
Among his many duties, Jeff Silvertooth oversees the Extension programs with the University of Arizona. Critical in this is the ability to maintain programs that help farmers and ranchers throughout the state. High on his list will be to hire an agronomist and soil scientist to serve as state specialists. Other key positions include a range and livestock specialist, and someone – or a series of people – to replace Paul Brown, who recently retired from his position in agricultural meteorology and biometeorology. Brown also ran the Arizona Meteorological Network, or AZMET program.
With Brown's retirement, Silvertooth says he wants to rebuild the program Brown began from scratch about 30 years ago. During that time, the program developed to provide meteorological and weather-based information to farmers, ranchers, and horticultural interests in southern and central Arizona. That data is collected from a network of 28 automated weather stations.
Each year Silvertooth, who's formal title is associate dean and director, extension & economic development, receives about $1.9 million from the federal government for Extension programs. The bulk of his funding, or about $14 million of it, comes from the State of Arizona and its annual budget process. Though Arizona did award Extension a $3.5 million increase about six years ago, state funding since then has remained static, he said.
"In general we're losing effective buying power because of inflation," he said.
These reductions can be seen most dramatically in faculty numbers, down 20-30% over the last few years "because we just don't have the funding to replace everybody the way we'd like."
Enticed by industry
While some of these attrition losses come through retirements, others can choose to leave because private industry entices them away, or over internal frustrations related at least in part by budget constraints that can hold programs back from succeeding as they could if funding were better.
Arizona Cooperative Extension serves residents and farmers with locations in all 15 counties and on the various Indian reservations in the state. It also uses six experiment stations, including centers at Maricopa and Yuma. The Maricopa Agricultural Center is a 2,100-acre research farm who's work includes cotton, small grains, and technology. The Yuma Agricultural Center encompasses 470 irrigated acres and greenhouse space largely geared to assist desert produce growers through trials and Extension programs.
Research into extra-long staple cotton varieties still takes place at the Safford Agricultural Research Center while work on cyber technologies and communications is handled at the Cyber Experiment Station.
Several years ago Silvertooth hired Joshua Sherman to serve the commercial horticulture community in southeast Arizona. This includes growing acreages of pecans and pistachios, and the region's wine grape and specialty crop industries. That decision was borne in part through a response to local needs in the region and the growth in tree nut acreage in the southeast corner of the state.
Subscribe to receive top agriculture news
Be informed daily with these free e-newsletters
You May Also Like
---