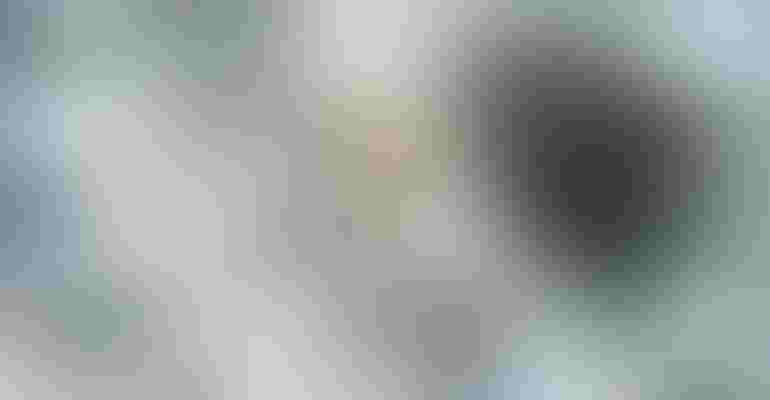 MONEY FOR AG: Illinois agriculture supports young people interested in pursuing agriculture careers.
designer491/Getty Images
Each year, farm organizations throughout Illinois offer scholarships to students from ag backgrounds who may be pursuing agricultural or ag-related degrees. Here's a look at the scholarships that are currently available, including links to apply and deadlines:
IL Corn
The Illinois Corn Growers Association is offering five $1,000 scholarships for high school seniors and postsecondary students in agriculture. To apply, students need to complete an online application, include a letter of recommendation and resume, and answer this essay question in 500 words or less: "What are the three most important issues facing agriculture today? How would you address them?" All winners are required to attend an IL Corn meeting or event within a year of receiving the scholarship.  
Deadline to apply: Jan. 31
Illinois Farm Bureau
The Illinois Agricultural Association Foundation offers 100 scholarships totaling over $200,000, with a variety of eligibility guidelines. Scholarships range from $1,000 to $7,500, and some scholarships require additional essays. The good news is that one application lets you apply for many different scholarships. Here is a full list of scholarships, and here is the application.
Deadline to apply: Feb. 15
Illinois Pork Producers
The Illinois Pork Producers Association offers 14 scholarships in three different categories. The Illinois Pork Donor-Advised scholarships go to nine current college students or high school seniors for $1,000; $1,500 or $2,000. The Adam Fesser Scholarship awards $1,000 to a current college student or high school senior who's been a member of 4-H or FFA. The Ryan & Friends Scholarship awards four $2,000 scholarships to current college students or high school seniors who are pursuing a career in production agriculture, and it includes an interview portion.
Deadline to apply: March 1
Superior Young Producer 
Organized by Illinois 4-H and sponsored by the Illinois State Fair, the Superior Young Producer Scholarship Contest is held during the Illinois State Fair. Three $1,000 scholarships are awarded each year in dairy, and nine scholarships are distributed among beef, sheep and swine project members. 4-H members compete in three to four individual segments that include: management test, skill-a-thon, judging contest, and/or meat identification or testing. Contestants must be 14 to 18 years of age to compete and do not have to exhibit livestock to compete.
Deadline: Contest held during Illinois State Fair
Compeer Financial
Compeer Financial awards 41 scholarships for $1,500 to Illinois students from the 35 counties it serves in Illinois. (An additional 82 scholarships are given to students in Compeer's Wisconsin and Minnesota territories.) Students must be a graduating high school senior with a 3.0 GPA or above, with a designated agricultural major or interest in an ag-related field, or ag or rural background. They offer special consideration to applicants who are dependents of Compeer Financial clients. Click here to apply.
Deadline to apply: March 15
Farm Credit Illinois
Farm Credit Illinois awards 30 $2,500 scholarships to high school seniors with agricultural career aspirations planning to enroll in an agriculture-based college curriculum in the fall. Two student applicants of color will be recognized as Diversity in Agriculture Scholars. Selection criteria includes academic achievement, participation and leadership within school and community organizations, and a commitment to pursuing an agriculture-related career. Recipients must reside or their family must farm in one of the 60 central and southern Illinois counties served by Farm Credit Illinois. Recipients receive $1,250 of the scholarship for the fall 2023 semester; the remaining $1,250 will be available to students who continue pursuing an agricultural degree during the fall 2025 semester. Click here to apply.
Note to Lincoln Land Community College students: LLCC's ag program provides a $1,250 scholarship match to Farm Credit Illinois Agriculture Scholars to full-time ag students in fall 2023.
Deadline to apply: Feb. 28
Growmark
The Growmark Foundation provides several scholarships annually to high school seniors or students enrolled in college. Students must be pursuing an agriculture-related or affiliated program of study. They'll have information available soon; check their website or Facebook page.
Illinois Agri-Women
The Illinois Agri-Women award three $1,500 scholarships to young women who have attended their Women Changing the Face of Agriculture conference. One goes to a high school senior, one to a current college student and one to a graduate student. The organizations also awards one $1,500 scholarship to an agriculture education student who plans to teach.
Deadline to apply: March 31
Midwest Dairy
The Illinois Division of Midwest Dairy will award five $1,000 scholarships to current college students or high school seniors. The applicant or their parents, guardians, siblings or grandparents must own a dairy farm in the state of Illinois and contribute checkoff dollars to the Illinois Milk Promotion Board, or they must be employed on an Illinois dairy farm and be recommended by the producer employer. Applicants will be evaluated on contributions to and involvement in the dairy industry, leadership, career plans and academic standing.
Deadline to apply: March 1
Grain and Feed Association of Illinois
The Grain and Feed Association of Illinois offers several scholarships and immersion experiences to college students.
Deadline to apply: March 1
WinField United
WinField United offers scholarships to students interested in careers in agriculture. The application will be available in April. Click here to be notified when the application is available.
Application available: April
Illinois FFA  
Illinois FFA offers a list of scholarships, but be advised that some links are out of date.   
Deadline to apply: varies
Subscribe to receive top agriculture news
Be informed daily with these free e-newsletters
You May Also Like
---