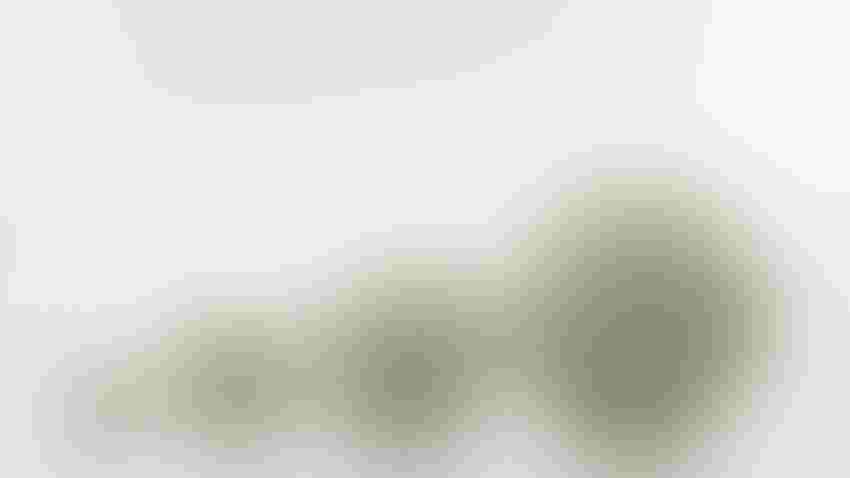 During a recent agricultural lender forum, an interesting comment was made by one of the participants. She indicated that in recent years her younger borrowers had a stronger bottom line than many of her older customers, who often had considerable equity. Of course, I wanted to explore the possible reasons for this observation and take a deep dive into this trend that I have also observed across the country, regardless of enterprise.
My discussions with producers this winter, particularly young producers, have found that they are paying income taxes and taking the necessary steps and discipline to build working capital reserves. Many young producers are renting and leasing assets. Young producers are often in the part of their business lifecycle where there is little land equity, but they will exhibit 40 to 60 percent working capital to total expenses. According to lenders with whom I visit, some young producers do not require operating loans.
Many of the more profitable producers had grain storage which provided flexibility in marketing the crop. Along with this, they were very diligent in building and maintaining working capital, which compounded the flexibility of when to market their grain.
The management mindset and the use of financial and business records linked to enterprises and down to the field level are providing the competitive edge for profits for some producers. Another attribute is that they utilize their cash flows, balance sheet, and other records not only for obtaining credit, but for better management of the business. She indicated that they were very diligent in monitoring their financial statements and making the necessary adjustments throughout the year.
Some young producers have completely switched enterprises as domestic and global markets have shifted the balance of economic outcomes. The agricultural lender went on to say that many of her younger producers seek input and are well networked in the industry. They research methods and techniques to provide the competitive edge.
During many of my meetings this past fall and winter, I have observed that there are more producers under 45 years of age and women in ownership, management, and decision-making roles. The same trends are occurring in the agricultural lending field and the agribusiness sector.
Complacency can be a competitive deterrent of the older generation. Analogous to how an athletic team on a winning streak can place less emphasis on the basics, in some cases, owners of more mature businesses with high equity can be less intense on the management mindset basics. Eventually this leads to profit, cash flow, and liquidity issues. This magnifies in the case of business transition between generations.
It appears that both demographics and the profit scales are tipping to the next generation, which bodes very well for the future of the agriculture industry.
Subscribe to receive top agriculture news
Be informed daily with these free e-newsletters
You May Also Like
---