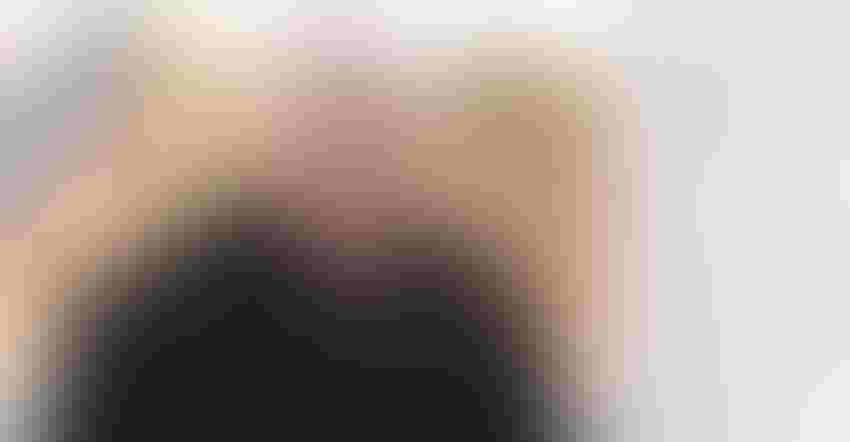 PRESIDENT: Jacksonville, Ill., farmer Martin Marr was recently elected as the 2021-22 Illinois Corn Growers Association president. Marr was also a 2019 Master Farmer.
Holly Spangler
ICGA leaders elected
In November, Martin Marr, Jacksonville, Ill., farmer and 2019 Master Farmer, was elected as the 2021-22 Illinois Corn Growers Association president.
Marr has been a member of the ICGA board for eight years, including his time as vice president. Besides his current role of president, Marr will continue serving as the District 10 director, representing farmers in Calhoun, Greene, Jersey, Macoupin, Morgan, Sangamon and Scott counties.
Other ICGA officers were elected:
Terry Smith, Clayton, vice president

Mark Bunselmeyer, Maroa, treasurer

Joe Murphy, Harrisburg, secretary

Kate Danner, Aledo, exports committee chairman

Don Guinnip, Marshall, exports committee vice chairman

Matt Rush, Fairfield, industrial committee chairman

Garrett Hawkins, Waterloo, industrial committee vice chairman

Dave Rylander, Victoria, grassroots committee chairman

Jason Bunting, Emington, grassroots committee vice chairman
The following directors were elected or re-elected to the board:
Expand your knowledge this winter
From now until April, University of Illinois Extension will be hosting winter workshops online and around the state to help producers broaden their knowledge in topics such as agriculture, environment, specialty crops, local foods, horticulture and safety.
Mark your calendars for the following workshops:
Field crop production
Livestock production
Forestry and trees
Health and safety
Horticulture
Specialty crop production
Environment
Visit the U of I Extension website for more details, contact information, attendance fees and to register.
Scott Halpin named USDA FSA state executive director
In December, President Joe Biden selected Scott Halpin, South Wilmington, Ill., as USDA Farm Service Agency Illinois state executive director.
With his parents and brother, Halpin owns and operates Halpin Farms Cattle and Halpin Farms, a corn, soybean, hay and silage operation. On the farm, Halpin has used conservation management so milkweed can grow in non-crop areas. This effort helps support the monarch butterfly population as well as conservation measures for on-farm pollinator habitats.
"Having served with him in his roles as president of Kendall-Grundy Farm Bureau and as an Illinois Farm Bureau director, I can say that Scott is an excellent, thoughtful leader who is the right person to lead the state FSA," says Illinois Farm Bureau President Richard Guebert Jr.
Halpin has also served as Illinois Farm Bureau member services and public relations committee chairman.
Todd Lowery to lead Illinois Agricultural Leadership Foundation
In December, Todd Lowrey was selected as the new Illinois Agricultural Leadership Foundation president and CEO.
Lowrey replaces Lee Strom, who held the role as IALF president and CEO until September. At that time, he transitioned into a role with Open Prairie, a private equity fund management firm.
Lowrey is no stranger to IALF, as he began his career with the organization in 2016. For two years he served as the advanced leadership and alumni relations director. Then in 2018 he was selected IALF flagship leadership program director.
"Since joining the IALF in 2016, Mr. Lowery has demonstrated his dedication and professionalism to our organization," says IALF Board Chair Dan Kelley. "His experience in alumni relations, education programming, fundraising and knowledge of the IALF will serve the foundation well."
In his new role, Lowrey will lead IALF and the leadership program with the direction of the IALF board of directors.
Lowrey says he is honored to be chosen to lead IALF. He looks forward to working with individuals involved with the organization and helping continue the mission of developing agricultural leaders.
Pandemic assistance for hog producers
USDA has announced the Spot Market Hog Pandemic Program (SMHPP), a financial assistance program for hog producers who faced a reduction in market prices during the pandemic. The program is a part of the USDA Pandemic Assistance for Producers initiative.
Here's what you need to know about SMHPP before applying:
Eligible hog producers include individuals or legal entities that own the hogs and whose facilities are located in the U.S., including U.S. territories. Contract producers, and federal, state and local governments, including public schools, cannot apply for this program.

Hog producers who sold hogs from April 16 through Sept. 1, 2020, through negotiated sale may apply for assistance.

Negotiated sale, also known as negotiated formula sale, is when a producer sells hogs to a packer at a base price determined by seller-buyer negotiation and agreement on the delivery day.

USDA has set aside up to $50 million through the Coronavirus Aid, Relief and Economic Security (CARES) Act to provide funds for this program.

Payments will be determined by multiplying the number of eligible hogs, not to surpass 10,000 head, by a payment rate of $54 per hog. USDA Farm Service Agency will provide hog producers with funds as applications are approved.

Applications will be accepted until Feb. 25.
To apply, visit the USDA website. Mail, fax, hand deliver or electronically send your application to your local FSA office before Feb. 25.
Get certified, livestock managers
Together, the Illinois Department of Agriculture and University of Illinois Extension are hosting Certified Livestock Manager Training and Testing Workshops in January and February.
The workshops are designed to help Illinois livestock producers meet the following requirements of the Livestock Management Facilities Act of 1997:
Facilities with 300 or more animals must have at least one employee certified in proper manure handling procedures. 

The employee of a facility with 300 to 999 animals must complete an online CLM training or workshop, or pass IDOA's CLM online exam.

For facilities with over 1,000 animals, the employee must complete one of the training options and pass the CLM online exam.
Online and in-person training and exams will be available. For the first time, the CLM exam will be available in Spanish. Producers must score a 70% on the exam to pass.
The following in-person workshops are available:
Jan. 18: Effingham County Extension Office, Effingham

Jan. 19: St. Paul's United Church of Christ, Nashville

Jan. 20: Clinton County Extension Office, Breese

Feb. 1: IDOA Building auditorium, Illinois State Fairgrounds, Springfield

Feb. 2: U of I Extension Pike-Scott Farm Bureau Building, Pittsfield

Feb. 3: Warren-Henderson Farm Bureau Building, Monmouth

Feb. 15: Livingston County Extension Office, Pontiac

Feb. 16: DeKalb County Farm Bureau Building, Sycamore

Feb. 17: Stephenson County Farm Bureau Building, Freeport

Feb. 23: Bank of Springfield Center, Springfield
All workshops will begin at 9 a.m., except for the session held on Feb. 23. This workshop will be held during the Illinois Pork Expo and will begin at noon. Training lasts 3.5 hours, and employees at facilities with more than 1,000 animals must take an in-person exam. A training manual can also be found online.
To attend in-person training, you must register online. Registration opens one month before the workshop date and attendance may be limited — so register early. All attendees must wear a mask and follow COVID-19 safety measures.
If you can't make an in-person workshop, participate online. Create an account on the U of I website to access online training. Online training consists of nine modules to be taken at the individual's pace. Again, if employees work at a facility with 1,000 animals, they must take an online exam.
The U of I Extension fee for in-person or online training is $40, and the IDOA certification fee is $30.
Subscribe to receive top agriculture news
Be informed daily with these free e-newsletters
You May Also Like
---