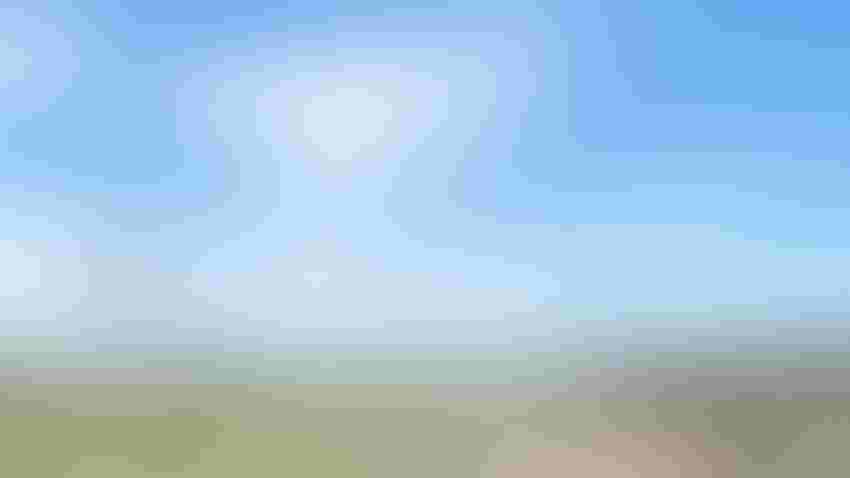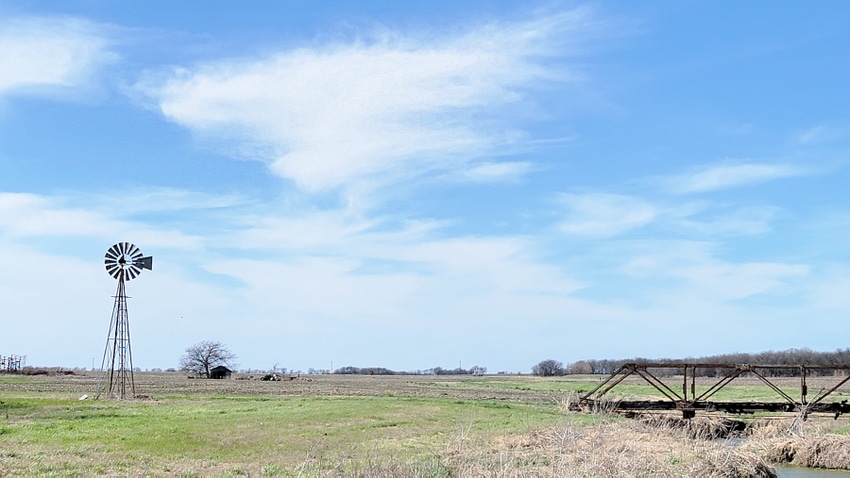 Extension Ag Law Specialist Tiffany Lashmet discusses the important of having agreements in writing and to seek legal advice before ceasing contract obligations.
Shelley E. Huguley
"If one asks why agreements should be memorialized in writing, this case illustrates why."   With an opening sentence like that, I knew I had to write a blog post about the Amarillo Court of Appeals' decision in Kongvongsay v. Sayasane.  Although it is not related to agricultural property, the lessons learned are still important for all landowners, sellers, and purchasers.
Background
In September 2012, Sayasane and Kongvongsay entered into an oral agreement that Sayasane would buy a commercial building in Amarillo from Kongvongsay for $110,000. Sayasane made a $10,000 down payment that day.  The parties, however, disagreed on two key terms of the agreement.
First, they disagreed about how Sayasane would pay the remaining balance owed. Sayasane claimed he would make $1,000 monthly payments. Kongvongsay claims Sayasane initially said he would pay the remainder in two to three months with proceeds of the sale of another property but seemed to admit that when Sayasane failed to make the payment on these terms, he agreed to accept the $1,000 monthly payments.
Next, they disagreed as to when Kongvongsay would deliver the deed. Saysane claimed Kongvongsay agreed to do so as soon as possible after their initial agreement to list Kongvongsay as a lienholder and ensure payments. Kongvongsay claimed he agreed to deliver the deed once payment was made in full.
For two-and-a-half years, Saysane made monthly payments, usually for $1,000, but sometimes for $2,000, each time urging Kongvongsay to transfer the deed as per their agreement. The property was occupied for a commercial tenant during this time, and Kongvongsay received rent paid by the tenant. Sayasane spent at least $28,500 in repairs and improvements to the building during this same timeframe.
Litigation
In 2015, Sayasane, frustrated about not receiving the deed, stopped making monthly payments and sought legal advice. He offered full performance on the contract and demanded Kongvongsay do the same by accepting the balance owed and signing over the deed. Kongvongsay did not comply.
Four months later, Sayasane sued Kongvongsay for breach of contract seeking specific performance of the oral contract for the sale of the property. A trial was held, and the court found for Sayasane on his specific performance claim. They ordered Sayasane to deposit $59,000 into the court registry and, upon doing so, he would be the sole owner of the property and ordered that Kongvongsay execute a special warranty deed upon receipt of that deposit. They also awarded Sayasane attorney's fees and court costs.
Kongvongsay appealed.
Court of Appeals Opinion
The Amarillo Court of Appeals affirmed. [Read Opinion here.]
First, the court agreed there was an oral agreement between the parties for the sale of property for $110,000. The receipts show that Kongvongsay acquiesced to the $1,000/month payments Sayasane made. Thus, the court held that the evidence supported an implied finding that the parties agreed to a payment plan of $1,000/month. The court also agreed the evidence was sufficient to show the remaining balance due was $59,000.
Then, with regard to when the deed should be delivered, the court held that there was sufficient evidence for the trial court to believe Sayasane's testimony that the parties agreed it would be delivered upon the initial payment. "We cannot second guess the factfinder" when there is neither legal or factual insufficiency in the record, noted the court. Because Kongvongsay failed to comply with this contractual term, he breached the contract.
Next, the court turned to the issue of whether specific performance was the proper remedy. Specific performance is an equitable remedy that may be awarded for a breach of contract. It essentially requires the parties to complete their contractual obligations.  In order for a party to be entitled to specific performance, a party must show that he complied with his own contractual obligations. Thus, here, Sayasane must have complied with his own obligations in order to be eligible to be awarded specific performance. If however, a defendant refuses to perform, a plaintiff may be excused from his performance before suing for such relief if they plead that performance would have been tendered but for the defendant's breach.
As noted above, the court held that Kongvongsay breached the contract by failing to deliver the deed. The question, then, is whether Sayasane was ready, willing, and able to comply with his obligations but for Kongvongsay's actions. When Sayasane ceased making payments, the evidence indicates he did so because the deed had not been delivered as required. Shortly thereafter, he hired a lawyer and sent a letter offering full performance on the contract and demanding that Kongvongsay do the same. Because of this, the court found that the evidence supports the trial court's finding that it was Kongvongsay who breached first and that Sayasane was entitled to specific performance.
Finally, the court also affirmed the award of attorney's fees. Generally, a litigant may not recover attorney's fees unless they are supported by a contract between the parties or statute. Here, Texas statute provides that attorney's fees are recoverable in a claim for oral or written contract. See Texas Civ. Prac. & Rem. Code Section 38.001(8). This includes claims for monetary damages and for specific performance.
Thus, the trial court's verdict in favor of Sayasane was affirmed.
Key takeaways
As the court initially noted, the lesson to take from this case is that it is critical to put agreements in writing.  Had the parties reduced this agreement to writing and been on the same page about the various obligations–payment method, timing of deed delivery, etc., they likely could have avoided years of litigation and tens of thousands of dollars in attorney's fees. Taking the time to draft a contract that outlines the parties' agreement will almost always save money in the long run.
This is particularly important when the contract involves an interest in real property. The Statute of Frauds requires agreements related to real property, leases of real property lasting for a year or more, and contracts for the sale of goods for more than $500 to be in writing to be legally enforceable contracts.  Although not an issue on this appeal (likely due to Sayasane being able to show an exception to the Statute of Frauds), it is certainly a consideration for anyone entering into these types of agreements.
Finally, I think it is also important to flag the dispute among the parties about who initially breached the contract. Kongvongsay believed that it was Sayasane who breached by ceasing to make payments. Sayasane believed it was Kongvongsay who breached by failing to deliver the deed. I always recommend that before anyone ceases obligations under a contract due to a belief that the other party committed a breach, they seek legal advice to ensure that is a legally valid position and they do not unknowingly commit a breach of contract of their own.
Source: Texas Agriculture Law Blog
Subscribe to receive top agriculture news
Be informed daily with these free e-newsletters
You May Also Like
---