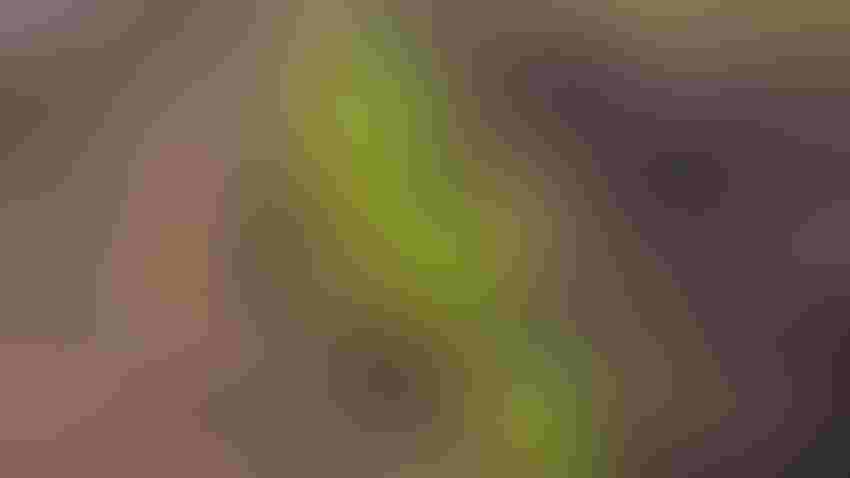 Texas Corn Producers Executive Director David Gibson discusses key issues with Texas corn growers in 2023 and the industry.
Shelley E. Huguley
David Gibson is having a busy spring. As executive director of the Texas Corn Producers Association in Lubbock and chairman of the Texas Ag Council, Gibson has been keeping an eye on planting conditions, market movements, and early educational activities with farm bill issues.
"We're not sure when new farm bill talks will happen, but we have many new members in Congress that we need to educate on what we need, more than half the members of the House of Representatives have never voted on a farm bill," Gibson said.
Crop insurance is key to maintain in the farm bill, he adds. "We have to educate Congress on the importance of crop insurance to producers. Crop insurance is mandatory when financial institutions set lines of credit. Lenders look at it. When producers are looking to secure loans, crop insurance is key."
Title 1 payments
He said Title I payments also need re-evaluated. "The Title I payments set on prices in 2012 are not related to the prices we have today. For Texas, a $4 per bushel minimum cost of production is no longer relevant as it was in 2012. The minimum production cost is closer to $6 bushel. The current $3.70 reference price offers no protection.
"We are explaining that to new members of Congress and trying to get experienced legislators to weigh in. Four House Ag Committee members are from Texas; not one of them was in Congress when the last farm bill passed."
Gibson said a lot of issues that have nothing to do with farm legislation make it hard to do anything with a farm bill. "A lot of things have to fall in place before we can start talking about a farm bill. This session is reminiscent of the 2002 bill when Representatives Larry Combest and Charlie Stenholm got the money into the farm bill to fix the problems."
That across-the-aisle cooperation is harder to achieve today, Gibson said.
Among the key issues Congress will deal with before they turn to farm legislation are inflation and the debt ceiling.
Farmers need assurance that they have an adequate safety net, Gibson said. "Farmers make long-term commitments on short-term rules."
Efforts to control aflatoxin in Central and South Texas have been held up, Gibson said, as the EPA worked out license issues. "They've been working on a new product for 10 years and are supposed to be done in July.
"We're also watching the atrazine issue, with EPA reviewing and reassessing. Many producers blend atrazine with other herbicides. If we lose it, that will be an issue. The EPA is moving slowly.
"We have a lot of things on our plate." Gibson said. "A big one is the GMO issue with Mexico. Mexico's President said he wanted to stop importing GMO corn. He backtracked to ban only human consumption GMO corn. That still creates problems for South Texas, which exports directly to Mexico. If we lose that demand, it will hurt prices. We're working with legislators to resolve the issue."
He said paperwork is underway to get a resolution through the dispute process. "The Trade Ambassador and Secretary of Agriculture are in discussion with Mexican officials. It's a moving target, but we have to get a resolution before the end of 2023. If we take it into 2024, it will be this year's crop that's hurt.
"This is a political issue," he said, "not a scientific one."
Texas corn planting
There is nothing political about Texas weather and the effects on 2023 planting. "We're waiting on the weather to tell us what to do," Gibson said.
"They have a good corn crop started from the Lower Rio Grande Valley to the Red River, from South Texas to North Central."
He said some producers "struggled to plant, got moisture to get a stand and some rain afterward. Conditions look better than they did last year in that part of the state. The High Plains and Panhandle remain exceedingly dry, so very little corn has been planted. Producers will wait until the first of May and into June. Some are pre-watering, but the soil is so dry it takes a lot of water to get land ready to plant."
Gibson said the season started off rough in the LRGV, but "They got some rain and the crop looks decent. Producers will be concerned with irrigation water allotments to finish the crop.
"The Coastal Bend through Central Texas got the crop in on time. It was too wet when producers wanted to plant north of Dallas. Recently, that area has had beneficial rains."
Gibson said Texas' intended planting figures increased this year but are "still in up the air. I think we will get close to 2 million acres, maybe a little more. Some areas in East Texas were wet last fall and didn't get wheat planted, leading to increased corn acres in the area.
"Also, some producers in Central Texas switched to corn with prices more favorable than cotton. Final plantings could be a little lower, depending on the High Plains — unless they get significant rain. Producers there will plant what they can handle adequately with available irrigation water."
Markets
Gibson said the corn market looks good, although the price dropped in late April. "December corn is hanging around $5.50.
"We see some challenges in the market. We have to see what happens with planting outside of Texas. That moves the market. The Midwest has received good moisture. If they plant timely, that will put more pressure on the market."
Gibson said decreased demand weighs on corn prices. "Livestock numbers are down, especially cattle. Export numbers are lower. Increased demand for corn would boost markets."
As spring transitions into summer, Gibson sees little respite as he keeps tabs on weather, markets, and legislative issues.
Subscribe to receive top agriculture news
Be informed daily with these free e-newsletters
You May Also Like
---