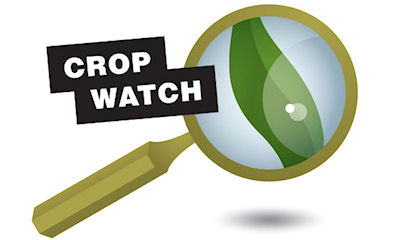 How much will corn yield in the 2016 Crop Watch field? That is anybody's guess. If you look at the previous two times this 20-acre field was in corn and average the two together, the average yield would be 150 bushels per acre. But that hardly tells the story.
During the drought year in 2012, just two corn crops ago, the field averaged 62 bushels per acre. This farm has been in the family a very long time. As far as anyone knows, that's the lowest yield in modern times in that field.

WEATHER SETS BOUNDARIES: Crop Watch field for 2016 has quite a range of performance, depending on the weather.
The next time it was in corn in 2014, with weather conditions reversed with a cool, nearly ideal pollination period, the field yielded 238 bushels per acre. It's the highest yield ever recorded in that field.
Crop Watch 3/7 - Clean field awaits crop watch farmers this spring
Researchers love those types of variabilities, because it sets the parameters for the low and high of what to expect. For a farmer it's nerve-wracking. Will 2016 resemble 2012, 2014 or will it be something in between. The odds would favor something in between, but there's no way to know what that might be.
To mitigate risks the operators will do two things. First, they will plant two hybrids in the field. They do not have a multi-hybrid planter. It is a standard 24-row planter, and they will put one hybrid in 12 rows and another hybrid in the other 12 rows. That gives them an opportunity to spread pollination a bit by picking hybrids which are relatively close together in maturity, but which differ in flowering by a couple of days or so. They plant their entire farm that way. It also lets them get a direct look at how hybrids stack up against one another.
Crop Watch 2/29: 25 questions to ask ahead of planting

TWO HYBRIDS MITIGATE RISK: Since no one knows if 2016 will be like 2012, 2014 or something in between, one way to mitigate the risk is to plant blocks of two hybrids which will pollinate a few days apart and extend the pollination period.
The second way to mitigate risk not knowing what the season might bring is to vary seeding rates. The planter is equipped so that rates can change on-the-go. Prescriptions are written in advance so that the computer can signal when the planter should plant more, and when it should plant less.
The planter will be programmed to plant 28,000 to 35,000 seeds per acre, depending upon the soil type and productivity level of the field.
Subscribe to receive top agriculture news
Be informed daily with these free e-newsletters
You May Also Like
---