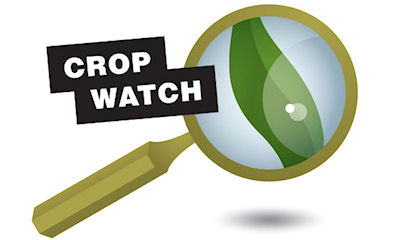 The Corp Watch project will follow a 20-acre field this year. Plans are already well underway to get a good start on this season. All that needs to be added is a dose of warm weather and a dry stretch sometime after April 15.
If you're worried about controlling weeds, there might be a lesson or two in how the farmers who operate the Crop Watch field are preparing for the season. Their preparation actually started last fall. Here is their four-step process to go after a good stand without weed.
Crop Watch 2/29: 25 questions to ask ahead of planting
Step one. Start controlling weeds in the fall

PREPARATION STARTED: The 20-acre Crop Watch field getting prepped for season 2016, check out the work planned.
The famers applied a burndown fall application of dicamba, 2,4-D and Simazine after soybean harvest. No tillage was done last fall. They've found good success using this system. It typically gives them a clean field come spring.
Step two: Apply anhydrous ammonia pre-plant.
Typically, they make this application relatively close to planting, but not so close that they might risk injury to the plants from anhydrous burn. While this isn't exactly tillage, it will disturb the soil. They include a nitrification inhibitor when making the N application at this time of the season.
Crop Watch 2/22: Plant spacing still matters if you get it wrong
Step three: Plan for one tillage pass, be ready to make a second pass.
This operation still prefers tillage to get the seedbed ready. They plan on one pass with the field cultivator before planting. But if the seedbed doesn't suit them, they sometimes make a second trip.
Step four: Come back with a post-emergence herbicide application

TILLAGE INCLUDED: The Crop Watch field will be tilled with one or two passes, depending upon conditions.
After starting with a weed-free field and doing tillage with a field cultivator, they have a good handle on weeds early in the season. They plan for a postemergence application when corn is about 10 inches tall. In this particular field this year, based on known weeds in the field, they intend to apply Degree Xtra with a pound of atrazine added, plus 28 ounces of glyphosate per acre. The goal is to apply it all in one pass.
Subscribe to receive top agriculture news
Be informed daily with these free e-newsletters
You May Also Like
---